As a business proud of its Yorkshire pedigree, Acorn Stairlifts is delighted to wish everyone a very happy Yorkshire Day 2018!
Every year on August 1st, Yorkshire Day is celebrated. Not just throughout the UK's biggest county, but also by Yorkshire expats scattered around the globe. If ever there was a day to sport a white rose in your flat cap, this is it!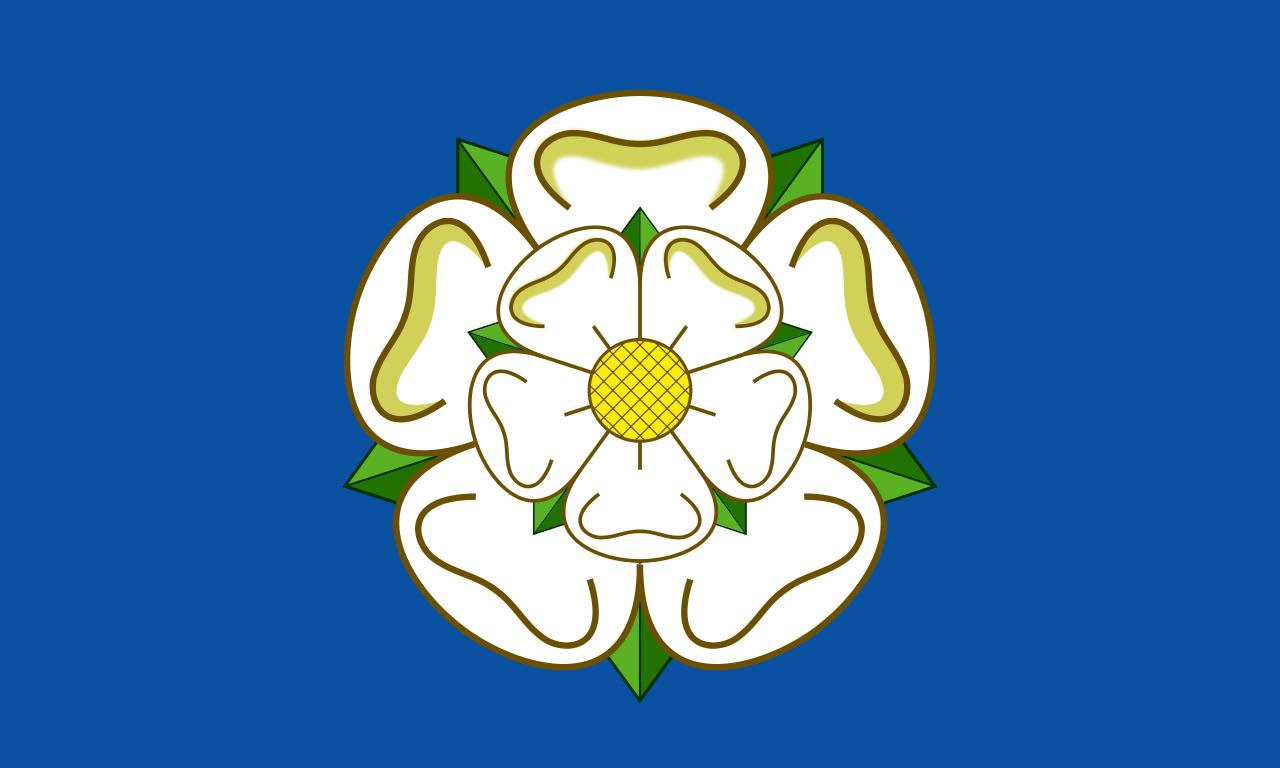 And you don't have to hail from Yorkshire to join in the celebrations; anyone who has ever visited the broad acres and taken in their scenic splendour, historic towns and cities and wealth of cultural delights is more than welcome. Yorkshire Day is simply an opportunity to stand back, appreciate all that the white rose county offers, and revel in it.
As a tradition it probably only goes back around 40 years, when a celebration of historic Yorkshire was instigated by the Yorkshire Ridings Society, initially in Beverley, the East Riding market town noted for its minster and racecourse. It came about in protest at the controversial Local Government Re-organisation of 1974, which saw some parts of the historic Yorkshire Ridings hived off to neighbouring counties or even newly contrived entities such as 'Humberside'.
Opposition was considerable and has persisted ever since. Eventually the Government was forced to concede that the changes of 1974 were only administrative and did not alter the historic county allegiances of a particular area, or those of people living within it.
Over the years, Yorkshire Day has grown and is now celebrated throughout the white rose county and beyond. Several Yorkshire towns and cities will today see a public reading of the "Yorkshire Declaration of Integrity" by a town crier, hornblower, mayor or other civic dignitary.
A central tradition of Yorkshire Day, this Declaration affirms Yorkshire's ancient foundation in 875 AD as the Kingdom of Yorvik by Viking chief Halfdan Ragnarsson. It also asserts the inviolability of its ancient boundaries, quite deliberately cocking a snook at Government bureaucrats and all their administrative changes.
The central thrust of the Declaration is: "That Yorkshire is three Ridings and the City of York, with these Boundaries of 1,143 years standing (number increases by one each year); That the address of all places in these Ridings is Yorkshire; That all persons born therein or resident therein and loyal to the Ridings are Yorkshiremen and women; That any person or corporate body which deliberately ignores or denies the aforementioned shall forfeit all claim to Yorkshire status."
Another Yorkshire Day tradition is a civic gathering of Lord Mayors, Mayors and other Civic Heads from across the county, convened by the Yorkshire Society. It takes place at a different Yorkshire location each year, with this year's gathering held in the beautiful Yorkshire Dales cathedral city of Ripon, the smallest city in Yorkshire and the third smallest in England.
It will host around 200 dignitaries from across Yorkshire's three ridings, with a service in the cathedral, a civic procession and a celebratory lunch. No doubt Ripon's historic hornblower will also play a part. Dressed in official regalia including a tricorn hat, the city's hornblower sounds a horn at the four corners of the obelisk in the Market Place at 9 o'clock every night and then three times outside the mayor's house to let people know he is on patrol. It's one of the oldest ceremonies performed in England and a night hasn't been missed since it started in AD886.
The date of Yorkshire Day was chosen to commemorate two historic events. The first is the Battle of Minden, a decisive engagement during the Seven Years War. It was fought on August 1st, 1759, with the King's Own Yorkshire Light Infantry playing a pivotal role in the outcome. The second is the anniversary of the emancipation of slaves in the British Empire in 1834, for which Yorkshire MP William Wilberforce campaigned long and hard.
Acorn Stairlifts was founded in Bradford, West Yorkshire, in 1992, and has grown to become the world's biggest business devoted solely to the manufacture, sale, installation and maintenance of home stairlifts. Our head offices and two factories are still based in West Yorkshire, from where we export our British-made stairlifts to more than 80 countries around the world.
If nothing else, Yorkshire Day provides an excuse (as if one were needed) to enjoy that great bastion of Britain's culinary heritage – the mighty Yorkshire pudding – possibly washed down by one of the many fine real ales brewed in the county, or a mug of Yorkshire tea!
• For details of other Yorkshire Day events taking place across the county, click here.