If you're heading for foreign climes to soak up a little winter sunshine, beware of the local animals, however friendly they seem.
That's the advice from Public Health England (PHE) after a UK resident died from rabies caught through being bitten by a cat while on holiday in Morocco. Now PHE is warning others travelling to rabies-affected countries to be aware of the risk and take sensible precautions.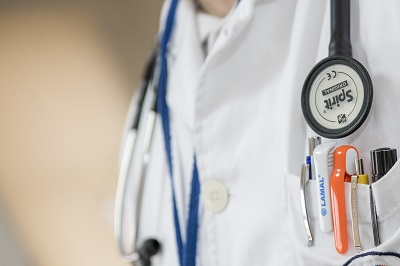 Rabies is passed on through injuries such as bites and scratches from an infected animal, or even through being licked by one. It does not circulate in either wild or domestic animals here in the UK, but is common in some foreign countries. There are no documented instances of direct human-to-human transmission and human rabies is extremely rare in the UK.
No human cases of rabies acquired from animals in the UK been reported since 1902, apart from a single case of a rabies-like virus acquired from a bat. That case was reported in 2002 in Scotland, and even then the individual concerned had sustained a number of bat bites.
However, there have been five cases of human rabies reported in the UK between 2000 and 2017 all resulting from animal bites or scratches which happened while abroad. Rabies is common in other parts of the world, especially in Asia and Africa. All travellers to rabies-affected countries should avoid contact with dogs, cats and other animals wherever possible, and seek advice about the need for rabies vaccine prior to travel.
Animal lovers in the UK might routinely approach cats and dogs to pet them, but this is definitely not advisable when abroad. According to the World Health Organization, up to 99% of human rabies cases result from contact with domestic dogs in countries where the disease is common.
If you are bitten, scratched or licked by an animal in one of these countries, seeking prompt treatment is essential. First, wash the wound or site of contact immediately with lots of soap and water, but also seek local medical advice without delay, even if you have been previously vaccinated against rabies.
If given promptly after an exposure, a course of rabies vaccine is extremely effective at preventing the disease. If such an exposure occurs abroad, the traveller should also consult their own doctor on return to the UK, so that the course of rabies treatment can be completed. If travellers have not sought medical advice abroad, they should contact their doctor promptly on return for assessment.
It can take between three to 12 weeks for symptoms of rabies to appear, but you absolutely must not wait for symptoms before seeking medical advice. Once symptoms have developed, rabies is almost always fatal, so you must act as soon as you suspect there is any chance of infection.
Initial symptoms can include anxiety, headaches and fever. As the disease progresses, there may be hallucinations and respiratory failure. Spasms of the muscles used for swallowing make it difficult for the patient to drink.
Dr Mary Ramsay, Head of Immunisations at PHE, said: "This is an important reminder of the precautions people should take when travelling to countries where rabies is present. If you are bitten, scratched or licked by an animal you must wash the wound or site of exposure with plenty of soap and water and seek medical advice without delay."
If you are travelling to a particular country and want to know the risk of rabies there, visit the TravelHealthPro website by clicking here. You can also find general information about rabies on the NHS website by clicking here.