PEOPLE began to look at their neighbours in a new and more suspicious light after five seemingly respectable middle-class, middle-aged people went on charge at the Old Bailey on March 13th, 1961, charged with spying for the Russians.
In scenes resembling the plot of a John le Carré novel, the five suspects – who became known as the Portland Spy Ring ­– all denied conspiring to break the Official Secrets Act between April 1960 and January 1961. This was the height of the Cold War, with Britain and other Western powers deeply suspicious of the Communist USSR and its activities behind the "Iron Curtain".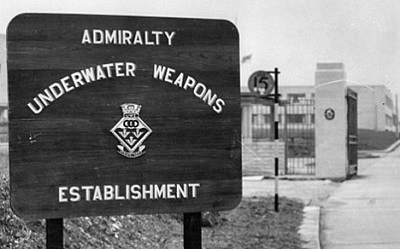 The accused were Gordon Lonsdale, a 37-year-old company director from North London; Henry Houghton, a 55-year-old civil servant from Weymouth; Peter Kroger, a 50-year-old bookseller from Middlesex and his 47-year-old wife Helen; and Ethel Gee, a 46-year-old civil servant from Portland in Dorset. All led seemingly normal, even dull, lives in quiet suburban communities, but according to the prosecution it was just a front for their secret lives as Soviet spies.
Outlining the case against them, Attorney General Sir Reginald Manningham-Buller QC said they had plotted to pass secret details of Britain's first nuclear submarine to the USSR. Miss Gee and Mr Houghton had access to confidential files through their roles as civil servants. They had met while working at the Admiralty's Underwater Weapons Establishment, in Portland.
After suspicions were raised that Mr Houghton's was 'living beyond his means', the authorities were alerted and police secretly followed him. They observed him on several occasions meeting with Miss Gee at her home in Portland then the two of them travelling up to London where they met up with Mr Lonsdale. Another police team followed Mr Lonsdale as he travelled to the Krogers' home in sleepy Ruislip, Middlesex.
It was during one of these mysterious trips that the police decided to spring their trap. When Mr Houghton and Miss Gee were arrested in London, they had a shopping bag containing four secret Admiralty Test pamphlets and an undeveloped roll of film found to contain details of the nuclear submarine, HMS Dreadnought.
When Special Branch officers raided the Krogers' home, Mrs Kroger casually asked if she could go and 'stoke the boiler' before being taken in. A suspicious policeman searched her handbag, finding 'microdots' (extreme photographic reductions) of letters written in Russian and a sheet of paper with a series of typed numbers, later found to be grid references for the locations of meeting places.
When the house was searched, it was found the bathroom had been converted to double as a photographic darkroom, there was a small hidden cellar under the kitchen, and in the loft was photographic equipment, a high-powered radio capable of transmitting to Moscow, and a 74ft extending radio aerial. The search also turned up $6,000 in $20 bills, while at Miss Gee's home police found £4,747 hidden in a bedroom (equivalent to almost £100,000 in today's money), even though she only earned £10 a week.
In Mr Houghton's house police found navigational charts, a plan of Admiralty property in Dorset, more money hidden in a paint tin in the garden shed and a wireless set capable of receiving transmissions from anywhere in the world. And in a development worthy of a James Bond film, they found a cigarette lighter with a false bottom, torches with hollow batteries and flasks with secret containers fitted in them.
By the end of the two-week trial, it was revealed that the Krogers were in fact Morris and Lona Cohen, already wanted on spying charges in America, while Londsale – identified as the spy ring's mastermind – was in fact illegal Russian immigrant Konon Molody.
All five were found guilty. The Krogers were sentenced to 20 years, but eight years later were sent to Russia in exchange for the return of a British spy. A similar fate awaited Lonsdale, sentenced to 25 years but exchanged after less than four for a British man accused of spying in Russia. Back on Soviet soil, Lonsdale was celebrated as a national hero and later wrote his memoirs.
Finally, Houghton and Gee each served 10 years of their 15-year sentences before being released. It was accepted that their main motivation had been financial rather than political. They were given new identities to avoid reprisals and later married.