Coronavirus has been classified as a "serious and imminent threat to public health" by the UK government – but you shouldn't be unduly alarmed.
The new official classification gives the UK authorities more powers to fight the potential spread of the virus, such as forcibly putting people into quarantine or isolation if they test positive. However, the actual threat level from the virus to people in the UK remains at "moderate" – unchanged from when it was announced by Public Health England back in January.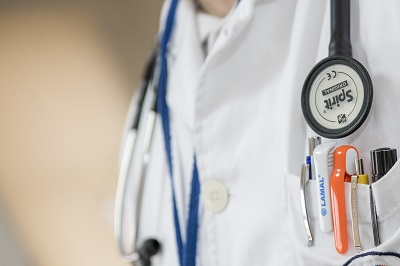 At the time of writing, only eight people in the UK had tested positive for coronavirus. All had been exposed to the virus while abroad, including some at a ski resort in France, and all are being treated in isolation. Around 350 people are currently living in two UK quarantine centres in Merseyside and Buckinghamshire.
These people have been evacuated by the UK government from China, especially the city of Wuhan where the virus originated. Their condition is regularly monitored and they will remain in isolation for 14 days, which is known to be the incubation period for the virus to develop and symptoms to emerge.
Globally there have been more than 40,000 cases of coronavirus confirmed, mostly in China. The death toll there has topped 1,000, but the number of new cases confirmed each day has now stabilised and recovery rates are improving. Even so, it's too early to say whether the virus has peaked.
Until now, everyone who has gone into quarantine in the UK due to possible exposure to the virus while abroad has done so voluntarily. Classifying the virus as a "serious and imminent threat" means they are now required by law to complete the full 14-day isolation period. These stronger public safety measures also apply to any new confirmed or suspected cases, who could be forcibly quarantined if necessary.
A spokesman for the Department of Health explained: "We are strengthening our regulations so we can keep individuals in supported isolation for their own safety and if public health professionals consider they may be at risk of spreading the virus to other members of the public. This measure will rightly make it easier for health professionals to help keep people safe across the country."
Meanwhile, the ability to test diagnostic samples for coronavirus is being rolled out to a dozen laboratories across the country, instead of just one in London. It means the UK is better prepared for increased diagnostic testing, able to test more than a thousand samples per day and process the results much more quickly. Again, this is a largely precautionary measure in case the number of UK cases escalates.
Typical symptoms of coronavirus include fever and a cough which can progress to pneumonia, causing shortness of breath and breathing difficulties. It can cause more severe symptoms in people with weakened immune systems, older people, and those with long-term conditions like diabetes, cancer and chronic lung disease.
However, you should only be concerned if you have travelled in the past 14 days from China or somewhere where other coronavirus cases have been confirmed, or been in direct close contact with someone who has. If that's the case you should call the free NHS 111 phone line for more advice, stay indoors and avoid contact with other people. Do not go to your GP surgery or hospital.
Many other common winter illnesses – such as a cold or flu – can cause symptoms which could be mistaken for coronavirus, but you shouldn't panic or leap to conclusions. There is virtually no chance of contracting coronavirus in the UK at this stage unless you have visited areas where the virus is prevalent within the past 14 days, or been in direct contact with someone who has.