"People in the UK are living longer than ever before – a major achievement of modern science and healthcare."
That's the opening line of a 2016 Government report entitled "Future of an Ageing Population". It brings together evidence about the UK's older population, including current trends and predictions for the future, in an effort to identify the implications for society.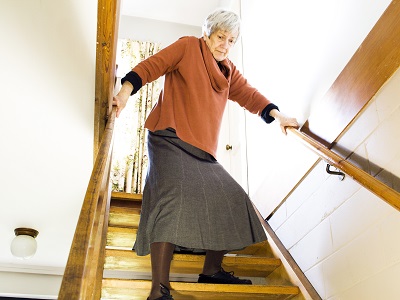 The report aims to help the Government develop policies which will adapt our society to meet the needs of an ageing population. It inevitably includes changes to the health and care system, but also how living longer might affect our working lives, the role of families, changes to housing and neighbourhoods, lifelong learning and many other aspects of our society and culture. If you're interested, you can read the full 124 pages of the report by clicking here.
Writing the foreword to the report, Oliver Letwin MP states: "The UK has a choice. Will the growing number of people in later life be predominantly empowered, skilled, healthy and able to contribute fully to society? Or will we be increasingly unhealthy, disempowered and dependent?"
Answering that question in a positive way is, he says, not be just the responsibility of Government, but of all parts of society, including employers, families, communities and older people themselves. Among the statistics in the report are that in mid-2014 the average age in the UK exceeded 40 for the first time. It is predicted that by 2040, nearly one in seven people living in the UK will be over the age of 75.
Similar figures quoted by the Centre for Ageing Better (www.ageing-better.org.uk) suggest that by 2024 there will be more than 18 million people in the UK aged 60 and over ­– about a quarter of the population. The number of people aged 85 and over will reach two million by 2024 (just six years away) and thanks to improved lifelong healthcare, a girl born today has a 50% chance of living to be 100 (the figure is slightly lower for boys).
So it's clear that we, as a population, are living longer, but what about the quality of life in those later years? The Centre for Ageing Better is an independent charitable foundation which believes that more people living longer represents a huge opportunity for society. But in order to realise that opportunity, changes are needed so that more people enjoy good health, are financially secure, socially connected, feel fulfilled and have a purpose in later life. The Centre for Ageing Better is working towards achieving those changes.
One of the keys to ensuring a good quality of life in your later years is adapting your environment to meet your changing needs. In wider terms that could mean moving to be closer to supportive family, or perhaps relocating from an isolated rural setting to one where essential services are closer at hand. For most people it could simply mean adapting your home environment to meet your changing physical needs.
There is a wide range of options available, from kitchen gadgets to high seat chairs, walking aids and well-placed grab rails to give a little extra support and security where it's needed. These are all examples of how individuals can take simple steps to make life easier in older age, and one of the most beneficial home adaptations of all is an Acorn Stairlift.
As we grow older the stairs in our home – which once we never gave a second thought to – can become a daily challenge. A range of health conditions, many of them age-related, can make climbing the stairs difficult, painful or even dangerous. Whether it's through the joint pain of arthritis or feeling breathless and light-headed through exertion, the risk of a fall is increased – and the one place you really don't want to fall is on the stairs.
The good news is that installing an Acorn Stairlift removes that risk completely. It turns your two-storey home into a bungalow by meaning you never need to climb the stairs again. Instead you can glide up and down in safety and comfort as often as you like. It means you can remain secure and independent in your own home and continue enjoying full access to all of it, without limiting yourself to living on one level.
Investing in an Acorn Stairlift is investing in your own quality of life in older age, and it is an investment which should pay dividends for many years to come. Why let the stairs limit your enjoyment of life when they can so easily be overcome? As the Government report makes clear, wider society must change to meet the needs of an ageing population, but there is also a lot we can do ourselves to make sure those extra years of life are lived to the full.
To find out how quickly and easily an Acorn Stairlift could be installed in your home, give us a call today on 0800 016 9760 to speak to one of our friendly stairlift advisors. Having an Acorn home survey is completely free and without obligation, and the price we quote has no hidden extras and remains valid for a whole year. With nothing to lose and so much to gain, why wait?