Patients in England and Wales who break a hip are having to wait up to 80 days after leaving hospital to get vital rehabilitation treatment at home.
That's the worrying finding of a new survey by the Chartered Society of Physiotherapy (CSP), which said people face a 'postcode lottery' over how long they wait, with some areas faring far worse than others. The survey found only one in five patients was being seen within a week of leaving hospital.
T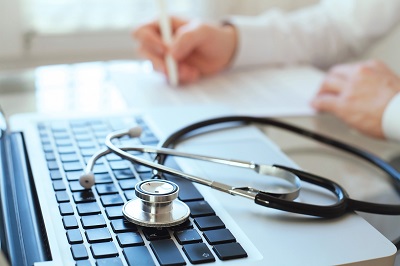 he finding is worrying because the longer someone is immobile after a broken hip, especially for older patients, the more vulnerable they are to other health issues and further falls. Patients who have surgery in hospital for a broken hip are often surprised at how soon afterwards hospital-based physiotherapists get them moving again.
While in hospital they should, according to NHS guidelines, be offered rehab treatment once a day, and it could last for days or weeks depending on their progress. But there are no guidelines once someone leaves hospital, and patients could then wait weeks or even months to receive rehab physiotherapy treatment in the community, in some cases undoing the good work begun in hospital.
The CSP says it is important for rehab to resume quickly at home (after leaving hospital) to ensure the best chance of recovery. Ideally the treatment should be continuous, but, failing that, the wait for rehab to resume should be no more than a week. However, its survey of nearly 6,000 patients who suffered a broken hip found that in some areas of England and Wales the wait was up to 80 days – almost three months.
The average wait was around 15 days, but even then there were big variations in the amount of rehab treatment patients received, with some getting less than an hour a week. The CSP is now calling for national guidelines to be set down on when treatment should resume and how much of it patients can expect, so that rehab care is more consistent across England and Wales.
The CSP's head of research and development, Ruth ten Hove, said most hip fractures are caused by elderly people falling. Those people tend to be frail or unfit and have at least one other longstanding medical condition, with around a third having some form of dementia. Without prompt rehab they could easily lose mobility, independence and confidence, and be more likely to suffer other illnesses linked to being immobile.
"They lose confidence very quickly," said Ms ten Hove. "That puts them at risk of further falls, so they tend not to move around very much, which then puts them at risk of chest infections, deep vein thrombosis and a very high risk of depression. This is a population that really shouldn't be waiting for rehab."
The CSP says that any patient (or family member) concerned about their length of wait for community-based rehab treatment should complain and make themselves heard. In the meantime, they can do exercises themselves to improve leg strength and balance, mimicing the type of exercises they did in hospital. It could be as simple as walking or standing up and down, but the exercises should preferably be supervised.
Responding to the CSP's concerns, a spokesman for NHS England said: "Access to physiotherapy does vary across the country, which is why NHS England is working with doctors to help them provide better and more consistent care in all areas. This includes providing expert advice to local health bodies to reduce variation and improve care for patients."
• As with all medicine, the best form is preventative, and there are many steps you can take to avoid trips and falls which could result in broken bones. There is good advice on the NHS Choices website on ways to reduce your risk of having a fall, including making simple changes to your home environment and exercises to improve your strength and balance. Click here for more details.
One place in your home where a fall can have really serious consequences is on the stairs. If you can no longer use the stairs confidently and are concerned for your safety, investing in an Acorn Stairlift will remove that worry at a stroke. It means you can go up and down stairs in safety, comfort and confidence whenever you like, safeguarding your continued independence in the home you love.
An Acorn Stairlift can be installed within a few days of you getting in touch, even next day if urgency is paramount, and with no fuss, disruption or even the need to redecorate. Because we manufacture and install more than 70,000 stairlifts per year and deal direct with our customers, you might also be surprised at just how small the investment in your continued safety and wellbeing can be. Why not give us a call today on 0800 016 9760 to arrange a free, no-obligation home survey and quote. We won't pressurise you and the quote we give has no hidden extras and remains valid for a whole year.