When you're considering a purchase, especially if it represents a significant investment, and you're not quite sure whether to go ahead, who do you want to hear from?
Is it the salesman, who understandably wants to promote his product? Maybe you turn to a consumer guide or comparison website for impartial product information? You might seek the advice of friends and family, people whose opinion you value and trust? Or you could look at customer reviews – comments left by other customers – people like you ­– about their real-life experience of the product and the company supplying it.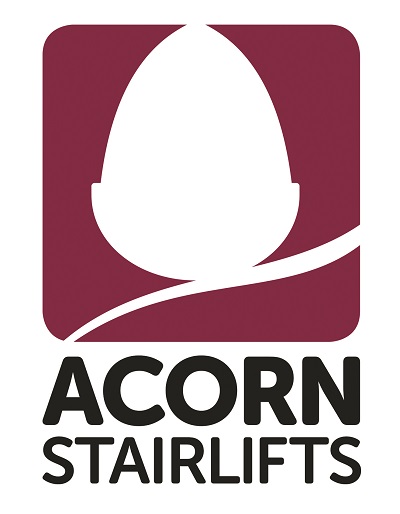 In the digital age, customer reviews have become increasingly important. Companies which generate lots of positive reviews will feel the benefit, while those which attract more negative feedback will struggle and could go under. It is literally 'people power' at work, consumers ensuring businesses strive to be the best they can.
Here at Acorn Stairlifts we actively seek feedback from our customers; it has helped us shape and refine our products and services over the years, but it also reminds us of the positive impact our stairlifts make on people's lives, and who wouldn't want to hear that?
What follows is a small selection of the comments we've received recently from people across the UK who are now enjoying the daily benefits of an Acorn Stairlift:
Mrs Watson, from Northallerton, commented: "Excellent service. Everyone I dealt with was helpful and very courteous. Everything done quickly and on time."
Mr Kohli, from Hounslow, told us: "My wife had both knees replaced, then had a heart attack and then fractured her hip joint and used to struggle going upstairs. All solved!"
Mrs Marshall, from Scunthorpe, wrote: "I sleep much better now as the stairs were getting too much for me."
Mr Webster, from Loughborough, said his stairlift meant "no dreading the stairs. I'm able to go up and down more than once a day. Not having my wife having to over-exert herself to help me get up the stairs means less stress and less guilt."
Some people feel particularly unsafe carrying things on the stairs, but Mrs Cornell, of Maidstone, said: "I can now take the washing up, and many other items, on my stairlift."
Many people buy a stairlift for an elderly parent, like Mrs Fazakerley, from Ulverston. She told us: "The stairlifts has meant that we have been able to look after Mum following her fall, in her own home, which means the world to both her and the family."
A relieved Mrs Townrow, from Newark, said: "I can now go to bed upstairs. I slept for five weeks in my front room."
Mr Hesford, from Southampton, said his Acorn Stairlift has been "life changing", adding: "I used to walk upstairs and fall on the bed, unable to breathe."
Mrs Gavan, from Liverpool, echoed the comments of many others when she said: "I'm able to go upstairs with no assistance or help. It has given me back some independence."
Mrs Hemmings, from East Grinstead, bought her stairlift after suffering a leg injury. She wrote that it "enabled coming home from hospital and with full use of the house."
"It helps with my breathing, as my stairs are very steep," wrote Mr Goodfellow, of Wakefield.
Mrs Barker, of Poole, told us: "I had a stairlift before, but it was 17 years old and kept breaking down and I was advised to replace it. My new Acorn is quicker, neater and closer to the wall, so more room on the stairs. Very efficient."
For many people, investing in an Acorn Stairlift allows them to stay in the home they love. Londoner Mr Downey put it simply: Having a stairlift means we did not have to move."
Mrs Evans, from Burwell, said her new Acorn Stairlift has "banished the stress of facing the pain and discomfort of climbing the stairs and improved access to 'upstairs' at any time of day."
Mrs Ashwin, from Grantham, bought a stairlift primarily for her husband because "I was afraid of an accident on the stairs, and both of us having serious injuries."
Arthritis sufferer Mr Reeds, from Thornton Cleveleys, described his Acorn Stairlift as "comfortable and easy on sore, stiff joints."
The final word (for now) goes to A.J. Lewis, of Denham, near Uxbridge, who also bought one of our stairlifts to help cope with arthritis. Actually, this comment was just two words… "Life saving".