Local authorities in England should be doing more to promote the free "NHS Health Check" and encouraging all eligible people to have it.
That was the recommendation from Duncan Selbie, chief executive of Public Health England, speaking this month at a conference on the prevention of Cardiovascular Disease (CVD). The NHS Health Check – a kind of general health 'MoT' – can be crucial in detecting early signs of CVD.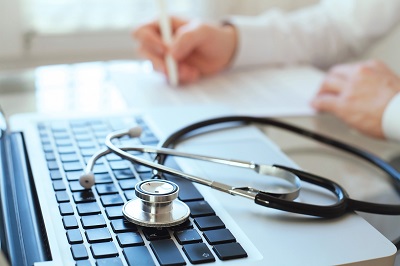 It is estimated that one in four premature deaths in the UK is caused by CVD – a general term for conditions affecting the heart or blood vessels. Detecting it early, or identifying people who are at risk of CVD, could dramatically cut that death toll. It can often be prevented by positive lifestyle changes, such as eating a healthier diet, exercising more and cutting out smoking or excessive alcohol consumption.
CVD currently affects around seven million people in the UK and is responsible for 26% of all deaths in England. It also places a heavy burden on the NHS, costing around £9bn a year to treat, but prevention could be significantly boosted if more people took the free NHS Health Check.
Addressing the conference, Mr Selbie said: "Since 2013, over 6.1 million people have taken an NHS Health Check. The programme is a cornerstone in England for the prevention of conditions such as CVD, which causes one in four premature deaths and places a huge strain on individuals, families and our healthcare system. We also know that it is the same risk factors causing many cancers and other preventable illnesses, so this is a hugely important programme.
"The NHS Health Check has had much success and has the potential to prevent many thousands of premature deaths and ill health in England, but there is still much to be done. Every local authority in the country is required by law to ensure that all eligible people in their area are offered a check every 5 years. We must work together to increase numbers taking up the offer, in particular targeting our efforts to those at greatest risk."
The NHS Health Check is designed to flag up a wide range of conditions, of which CVD is just one. The free check-up is available all adults in England aged 40 to 74 who haven't had a stroke or don't' already have a pre-existing condition such as heart disease, diabetes or kidney disease. If you have one of these conditions, it is assumed you are already receiving appropriate advice and treatment.
Instead the Health Check is designed for 'apparently healthy' people who might be showing early symptoms of an illness or be at risk of one. It is designed to identify people at risk of various conditions, such as heart disease, diabetes, kidney disease, stroke and dementia. If you are eligible for an NHS Health Check, you should expect to receive a letter from your GP or local authority inviting you for one every five years. If you haven't been invited and think you should have been, speak to your GP surgery.
The NHS Health Check takes about 20 to 30 minutes and is an important investment in your future good health. By identifying risk factors, it can equip you with the tools to reduce or even eliminate them. It will be carried out by a health professional, not necessarily your GP but often a nurse or healthcare assistant who will ask you some simple questions about your lifestyle and family history. They will also record your height and weight, take your blood pressure and do a blood test, often with a small finger-prick test.
Based on your answers and the test results, the Health Check can estimate your risk of getting heart disease, diabetes, stroke and various other conditions. More importantly, you will receive personalised advice on how to lower your risk. This could include being referred for specialist guidance and support, for example, to help you stop smoking or lose weight.
If you are invited for an NHS Health Check, it is important not to ignore it. The worst thing you could do is think: "Well I'm healthy, so I don't need to bother." The whole point is that it is offered to people who are apparently healthy, both to check that they actually are, and to improve their chances of remaining healthy over the next five years. If you prefer, you can ask to see either a man or woman, but the questions aren't embarrassing and you won't have to take your clothes off during the check.
Look at it this way; would you rather keep driving your car and blindly trusting it is safe and roadworthy because it seems more-or-less OK? Or would you rather it had a thorough MoT by a professional mechanic and be sure it is in good condition and likely to remain so? If you imagine your body as the 'vehicle' you move around in, why wouldn't you want it to have a regular MoT too? Remember the old saying – prevention is better than cure!