A new national campaign has been launched to boost recovery times for older people after an illness or operation and end so-called "pyjama paralysis".
The term has been coined to describe the situation which sees patients, especially older people, spending longer than necessary in a hospital or care home bed after being unwell or undergoing surgery. Evidence shows that recovery rates for these patients can be significantly improved by a concerted effort to get them up out of bed, dressed in their own clothes and moving around again.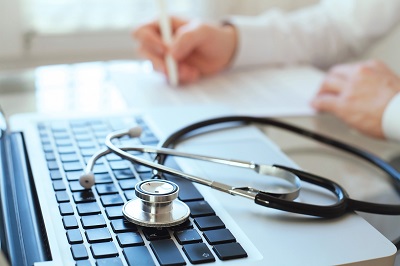 Launched this week by England's top nurse, the new campaign aims to get older people back home to their loved ones and living much happier and fuller lives. Its target is to collectively give patients back one million days of their precious time that would otherwise be wasted in bed in a hospital or care home.
Making the most of valuable patient time is hugely important, as figures show nearly half of people aged over 85 die within one year of a hospital admission. Professor Jane Cummings, Chief Nursing Officer for England, said: "For many, wearing pyjamas reinforces feeling unwell and can prevent a speedy recovery.
"One of the most valuable resources is a patients' time and getting people up and dressed is a vital step in ensuring that they do not spend any longer than is clinically necessary in hospital. I urge all those caring for our older patients to help end 'pyjama paralysis' and get involved in the 70-day challenge and show the impact they can make."
A recent pilot study successfully gave patients back 91,728 days – or 250 years' worth of time ­– across nine NHS Trusts in the East of England as result of getting them up and dressed. Professor Cummings wants to build on this success by rolling out a national 70-day challenge – with an ambition to have a million patient days given back in just 70 days. She is urging all those who care for older people to help and encourage them to get up and active, especially if they are in hospital.
The campaign will run from April 17th to June 26th, ending in time for the NHS 70th anniversary celebrations on July 5th. For many older people, wearing pyjamas throughout the day reinforces their sense of being sick and can prevent or prolong their recovery. Studies show that three-in-five immobile, older patients in hospital had no medical reason to remain in bed and doubling the amount of walking while in hospital reduces the length of stay.
One place which has been actively putting an end to 'pyjama paralysis' is Ward H8 on Salford Royal's Intestinal Failure Unit. One of the patients there, 69-year-old Jack Burns, explained why getting up out of bed and dressed makes a difference: "I'd encourage anyone to get up and about, not stay in pyjamas," said Jack. "I can get myself dressed, go for a walk, and even brew up here. It helps me feel right, it gets me ready for going home."
Professor Brian Dolan, Visiting Professor of Nursing at the Oxford Institute of Nursing, Midwifery & Allied Health Research, is also backing the campaign to end pyjama paralysis. He reported that the pilot studies have been extremely encouraging, adding: "End PJ paralysis has galvanised nurses, therapists, doctors and managers in a way I've not witnessed in a 30-plus year career and so many are passionate about doing the right thing.
"Patients wearing their own clothes in hospital further enhances their dignity, safety and retains their sense of identity, and when something works well for patients it works for staff too. Encouraging patients to get dressed every day rather than remaining in their pyjamas or hospital gown when they do not need to boosts recovery and makes the most of precious time so it can be better spent with loved ones."