Many people were upset this week to learn that popular former BBC Breakfast host Bill Turnbull has been diagnosed with prostate cancer, which has spread to his bones.
Bill (pictured), who retired from TV two years ago, revealed that, ironically, his diagnosis came while he was filming an episode of "The Great Celebrity Bake Off for Stand Up to Cancer".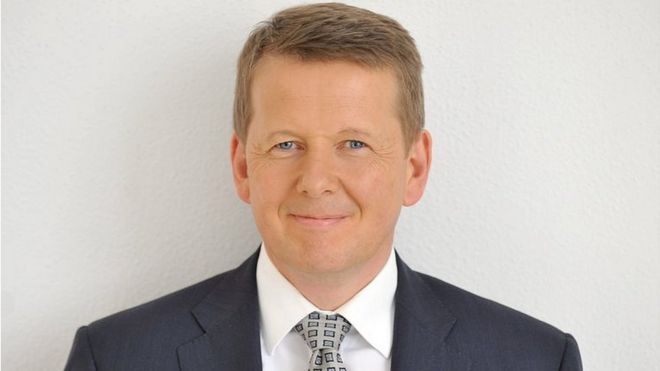 Now receiving treatment, the 62-year-old said his biggest regret was not seeking medical help earlier and mistakenly putting his symptoms down to getting older. Instead he had "prided himself" on not visiting the doctor for four years and only went when his aches and pains could no longer be relieved with painkillers. He hopes the publicity around his diagnosis will encourage more men to get tested.
Prostate cancer is the most common cancer in men in the UK, with more than 40,000 new cases diagnosed each year. One in eight men in the UK will get prostate cancer, but if detected early, treatment is effective and the long-term prognosis is positive. Prostate cancer usually progresses very slowly and some men can live with it for decades without symptoms or needing treatment.
Coincidentally, this week also brought news that the NHS is developing a 'one stop shop' approach for prostate cancer which should mean faster and more accurate diagnosis. It is using cutting edge technology to slash diagnosis times from six weeks to a single day in a world-leading new approach which also virtually eliminates the risk of potentially deadly sepsis.
The usual diagnosis process is an MRI scan followed by a biopsy where around a dozen samples may have to be taken with a needle through the rectum, in order to locate suspect growths on the prostate. In rare cases this probing can cause blood poisoning and 'sepsis', in which the body's own immune system over-reacts in fighting the spreading infection and also damages organs and tissues.
Under the new 'rapid pathway' approach being developed in three hospitals across West London, men have a scan, get their results and can have any necessary biopsy – using new FUSION technology ­– in a single day, rather than multiple outpatient visits over four to six weeks. This approach involves specialist clinical expertise and equipment, but NHS England is looking at how it can be rolled out to other major cancer centres across the country.
The new technique uses highly detailed 'multi-parametric MRI' (mpMRI) scans which provide much higher quality imagery and are already being rolled out across the NHS. Between a third and 40% of patients who have an mpMRI scan will find out on the same day that they do not have prostate cancer and can safely avoid having a biopsy. The machines are also able to pick up growths that are much harder to detect.
If a biopsy is needed, the new FUSION machines will overlay ultrasound images with 3D MRI scans to create a highly detailed map of the prostate. It can then be used to accurately target suspect areas for taking tissue samples. The new system means an area as small as a grain of rice can be hit first time. This precision allows clinicians to insert the needle through the perineum, rather than the rectum, reducing the risk of infection from between 2% to 6% to around one case in 500.
Simon Stevens, Chief Executive of NHS England, said: "This is an encouraging breakthrough in prostate cancer diagnosis that is genuinely world-leading. While still early days, the potential benefit to men with suspected cancer is significant."
The NHS hopes the new 'one stop shop' approach will cut mortality rates from prostate cancer in the same way that improved diagnosis and treatment has seen breast cancer rates decline by 10%.
Professor Hashim Ahmed, chairman of NHS England's Clinical Expert Group for Prostate Cancer and head of Urology at Imperial College London, has been leading the new approach. He said: "The NHS has led the research that underpins this RAPID pathway to improve the diagnosis of prostate cancer.
"The NHS is now leading the way in ensuring all men get to benefit from this innovation. Fast access to high quality prostate MRI allows many men to avoid invasive biopsies as well as allowing precision biopsy in those men requiring it to find high risk tumours much earlier."
• For more information about prostate cancer, including how to spot symptoms and what to do if you do, click here.