Recognising that better housing equals better health, the NHS is teaming up with local councils to improve the country's housing stock and reduce the financial toll on healthcare.
Various schemes are under way to improve the quality and suitability of housing, including home 'MOTs', falls helplines, more efficient heating systems and quick home grants for vital home adaptations such as stairlifts.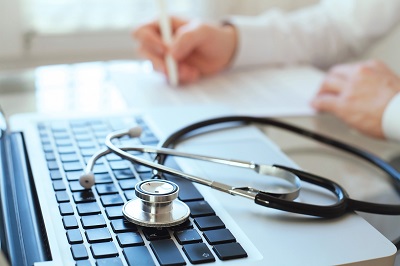 A report compiled jointly by independent health think tank The King's Fund and the National Housing Federation says the detrimental health effects of poor housing are costing the NHS a staggering £1.4 billion per year. Cold housing alone can lead to chronic conditions like heart and lung diseases, leading to heart attacks and strokes. According to the report, reducing excess cold in homes to an acceptable level would save the NHS around £848 million per year.
Another big problem, especially affecting older people, is falls in the home. Taking positive measures to prevent falls could save the NHS £435 million per year, says the report. Its authors conclude that if poor quality homes were brought up to standard, it could save the NHS up to £2 billion per year.
While this cannot be achieved overnight, a consistent joint approach involving the NHS and local authorities could gradually improve the quality of the nation's housing stock and, with it, the general health of the population. It is especially important now as the UK has an ageing population, with older people wanting to stay in their own homes for longer.
As well as making improvements to existing housing, this joint approach can set guidelines for new housing developers to make sure they build 'healthy homes' which are also suitable for adaptations as their occupants grow older, making them 'future proof'. Savills estate agents estimate the UK needs to build 78,000 adapted new homes for older people each year over the next decade.
NHS England Chief Executive Simon Stevens said: "Well designed homes that are warm and hazard-free reduce the risk of accidents and falls, as well as major cardiovascular and respiratory hospitalisations. They are a key element of a healthy childhood and an independent old age. That's why the NHS is stepping up to work with our council, voluntary sector and housing colleagues who can make a huge difference to the lives of millions of our fellow citizens."
The NHS 'Integrated Care Systems' (ICS) programme has been set up to enable local partnerships between the NHS and other organisations, including councils. These ICS schemes allow their partners to pool resources and funds for the benefit of patients and the public.
One example involves Wakefield District Housing, the district's biggest housing provider, housing around a quarter of Wakefield's population. Working with the NHS, it has provided several jointly funded schemes to improve housing and the physical and mental wellbeing of tenants. Together they have already reduced costs on local health services by up to £1.5 million per year.
Meanwhile, in Blaby, Leicestershire, local councils have worked with the NHS on a new service which provides 'housing MOTs' to identify safety risks for residents and make suitable adaptations. It also tackles problems such as poor heating and hoarding, and works with local hospitals to support timely discharge of inpatients and prevent readmissions. This scheme has already saved the NHS more than £435,000 and is now being rolled out across the county.
In Buckinghamshire, another successful ICS project is a 'Healthy Homes on Prescription' scheme. It enables patients to be referred for simple fast-tracked housing solutions to support independent living at home, such as stairlifts or central heating systems. People with long-term or chronic health conditions can apply for up to £5,000 (without means testing) for modifications to support their physical and mental wellbeing at home. This scheme has already saved more than £185,000 in healthcare costs by reducing the need for hospital admissions and GP appointments.
Currently, 75% of deaths related to falls happen at home and represent 10 to 25% of ambulance callouts to older adults. One study showed simple home modifications such as installing handrails, outside lighting and slip-resistant surfaces – which cost as little as a few hundred pounds ­­– resulted in a 39% drop in injuries and a 26% drop in medical treatment.
Falls on the stairs, in particular, can be catastrophic and result in substantial short and long-term healthcare costs. Installing a stairlift as a preventative measure for people at risk of falling on the stairs could result in massive cost savings for the NHS. Some local councils now offer grant schemes towards to cost of a stairlift for those considered at risk.