Do you have difficulty physically getting to your doctor's surgery for an appointment? Perhaps because of issues affecting your personal mobility, or maybe because you live in an isolated area with poor public transport?
Perhaps you just struggle to get an appointment when you need one, as more and more GP surgeries struggle with a shortage of doctors and a growing workload?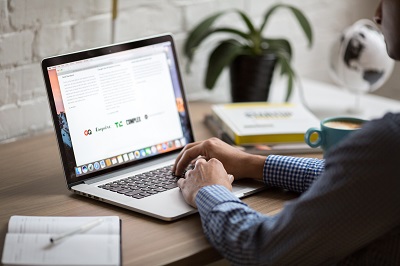 In either scenario, the idea of logging onto your home computer for an 'online consultation' with a qualified doctor could sound appealing. Especially if that doctor could prescribe medicine dispatched directly to your home.
Several paid-for providers now offer this type of 'online consultation' service, but how safe is it? Will the online doctor know enough about your medical history to make the right decisions for you? Will you get the same level of personal care as you would through a face-to-face appointment with your own NHS GP?
According to the UK's independent health regulator, the Care Quality Commission (CQC), these 'online primary care services' are improving, but there are still serious concerns over safety. Professor Steven Field, Chief Inspector of General Practice at the CQC, said online services have "huge potential" and are making improvements in the way they operate, but more work is needed to ensure they are as safe as seeing your own GP in person.
Prof. Field said: "New methods of service delivery that increase access to care and give patients more control over how and when they see a GP have huge potential, not only for patients but for the wider health system. However, while innovation should be encouraged, it must never come at the expense of quality. As with all health care services, patient safety must be at the heart of all decisions around what kind of care is offered and how it is delivered."
His comments come after the latest round of CQC inspections of every company in England which provides online consultations and prescriptions. Based on 55 inspections carried out since November 2016, the CQC report found that 97% of the providers were meeting regulations around being 'caring', while 90% met the regulations on being 'responsive' to people's needs.
Online consultations were found to improve access and convenience for patients, especially those who struggled to get to their local doctor's surgery. But the CQC report also noted that (as of February this year) 43% of the online providers inspected were not providing 'safe' care in accordance with relevant regulations. Specific concerns raised in the CQC report include:
inappropriate prescribing of antibiotics and prescribing high volumes of opioid-based medicines without talking to the patient's registered GP
unsatisfactory approaches to safeguarding children and those who may not have the mental capacity to understand or consent to a consultation
not collecting patient information or sharing information with a patient's NHS GP, who should have an accurate and up-to-date record of their treatments and health problems
inappropriate prescribing of medicines for long-term conditions, including failures to monitor the volume of asthma inhalers being prescribed to individuals when their condition should be regularly checked.
Despite these concerns, the situation is improving. When the online firms were first inspected, an alarming 86% were found to be not fully meeting regulations on safety, with that figure halved to 43% in the latest inspection.
Some companies which fared worst in previous inspections had since ceased to operate, while others appeared genuinely committed to making improvements. In some cases, concerns raised during the inspection were addressed by companies on the very same day, for example, by introducing new policies or ceasing to prescribe particular medicines.
Inspecting and monitoring online health providers is an ongoing process by the CQC and should ensure further improvements. With a fifth of companies still not fully meeting the safety regulations, some serious concerns remain. But it could be just a matter of time before many of us routinely 'log on' to see the doctor in our own homes and at a time convenient to us.