New 'one stop shop' centres designed to speed-up cancer diagnosis and save lives through timely intervention and treatment are being introduced across England.
Rapid diagnostic and assessment centres are being piloted in 10 areas as part of NHS England's drive to catch cancer early and speed up diagnosis and subsequent treatment.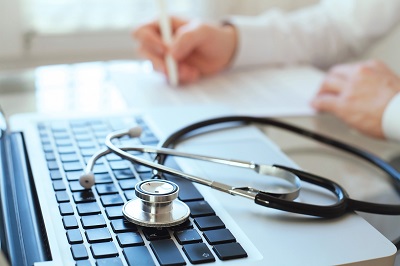 Each of the centres will operate in a different way to ensure they meet the needs of their local communities. However, they will have the same core purpose – to diagnose cancers early in people who do not have specific "alarm symptoms" for a particular type of cancer.
People with vague, non-specific symptoms – such as unexplained weight loss, appetite loss, abdominal pain, unexplained sweats or general persistent fatigue – are often referred several times for different tests for different cancers. It all takes time and delays the onset of vital treatment, but these new one stop shop centres will help end this cycle. If a GP or other healthcare professional suspects cancer, they will now be able to refer to the nearest one stop shop where all the necessary investigations can be done under one roof.
Some patients will receive a definitive diagnosis or an 'all-clear' on the same day, while others will need to undergo further assessment, but can generally expect a diagnosis within two weeks of their first appointment. Four of the first 10 new centres are based in areas of London, reflecting the high population density of the South East, with others in Greater Manchester, West Yorkshire, Essex and Oxfordshire.
They are part of NHS England's plan to meet the new faster diagnosis standard, where patients with suspected cancer should receive a diagnosis or an all-clear within 28-days. Those diagnosed with cancer can then be referred on to specialists, while those with benign conditions receive appropriate treatment and tailored advice about prevention.
Cally Palmer, National Director for Cancer at NHS England, said: "Early diagnosis is crucial to saving lives and providing peace of mind for patients, which is why we are driving forward plans to revolutionise our approach to cancer in this country. These new one stop shops represent a real step change in the way people with unclear symptoms are identified, diagnosed and treated."
The news has also been welcomed by leading UK cancer charities. Sara Hiom, director of early diagnosis at Cancer Research UK, said: "We're confident that these 10 pilot centres will give us a much better understanding of what's needed to speed up the diagnosis and treatment of people with less obvious symptoms, improve their experience of care and, ultimately, their survival.
"This is a first for this country and Cancer Research UK is delighted to be partnering with NHS England in this innovative initiative. The knowledge gained will support others looking to roll out similar approaches in future."
Dr Rosie Loftus, joint chief medical officer at Macmillan Cancer Support, added: "If cancer is diagnosed at an earlier stage it can significantly improve someone's chances of survival in the long term. This initiative is an important step in improving early diagnosis in England and Macmillan Cancer Support is proud to have partnered with NHS England in its development."