People suffering with a chronic lung condition are set to benefit from a life-changing procedure which will now be routinely available on the NHS.
NHS England is funding the pioneering "balloon pulmonary angioplasty" procedure, which uses tiny balloons to inflate and compress blockages in the blood vessels.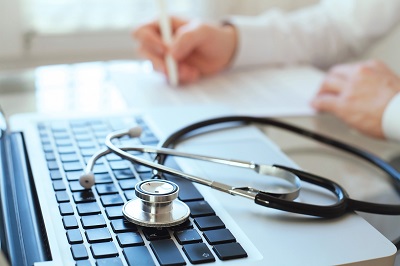 It is for patients with Chronic Thromboembolic Pulmonary Hypertension (CTEPH) – a form of lung disease where chronic blood clots block blood flow in the arteries. This raises pressure in the lung, which can cause heart failure and premature death.
Patients living with the condition are often unable to work and need to take oxygen all the time just to remain comfortable when resting. Other types of surgery are available for the condition, but some people are not suitable for them. The new national service means that these patients will no longer have to rely on long-term, high-cost drug therapy, but will instead benefit from the balloon technique and be able to, as one patient put it – "get their lives back".
The procedure will be carried out at a centre of excellence at Cambridge's Royal Papworth Hospital. It sees cardiologists insert a very fine wire into blood vessels in the lungs and a tiny balloon – approximately 4mm in length – is then guided into position over the wire.
The balloon is inflated for a few seconds, to around the size of a pea, which pushes the blockage aside and restores blood flow to the lung tissue. The balloon is then deflated and removed. This can be repeated several times in different parts of the lung during a single treatment session.
One patient to benefit from the treatment is 69-year-old Elizabeth Irons, a retired teacher from Nottingham who was rushed to hospital gasping for air after blood clots formed in her lungs. After being diagnosed with Chronic Thromboembolic Pulmonary Hypertension, Elizabeth was told the location of the clots were too hard to reach using the only surgical treatment at the time.
She was given fresh hope when doctors at Royal Papworth Hospital offered her the new treatment and now Elizabeth is looking forward to plenty more days playing with her young granddaughter.
"It's been an amazing treatment," she said. "I was awake through the whole thing – I needed to hold my breath for the clinicians at certain points – but I never felt worried because I had such trust in the medical team. It's a life-changing technique; I can do so much more than I could – I've been able to go on holidays and fly around the world to see all my sisters. My quality of life has improved enormously.
"I'm also able to be a lot more active with my toddler granddaughter. She was due to be born just as I fell ill – my biggest fear was that I wouldn't be around to see her grow up. It's wonderful news that NHS England is commissioning BPA at Royal Papworth Hospital so more people can get their lives back."
Dr Joanna Pepke-Zaba, Consultant Respiratory Physician at Royal Papworth Hospital, was part of an international delegation which travelled to Japan to research the procedure in 2014. She said: "Because of the success of the pilot study launched at Royal Papworth Hospital three years ago – and because of the financial and innovative risks taken at the hospital – we can provide balloon pulmonary angioplasty in the UK.
"It allows us to get to those hard-to-reach areas of the lung and offer CTEPH patients, the single biggest group of all patients with a diagnosis of Pulmonary Hypertension, a better chance of survival and a much-improved quality of life."