A range of 'non-essential' medical procedures judged to be ineffective or risky could be routinely discontinued by the NHS as it continues to strive for cost efficiencies.
A consultation is now under way on the plans to cease or reduce the routine commissioning of 17 medical 'interventions' where less invasive and safer treatments are available and just as effective. According to the NHS, patients would be spared more than 100,000 unnecessary procedures per year, freeing up an estimated £200 million which could then be spent on more effective treatments.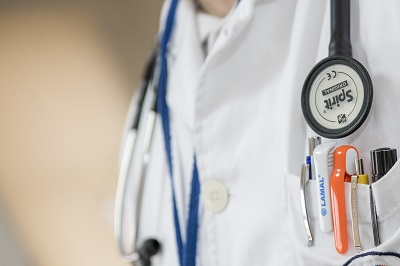 It follows similar steps last year which mean NHS doctors will stop routinely prescribing a range of medicines which are either judged to be ineffective or are available 'over the counter', usually at a fraction of the cost. Those measures are expected to free up almost £300 million in funding per year.
Commenting on the latest proposals, NHS England's National Medical Director, Professor Stephen Powis, said: "If we want the very best clinical care for our patients, we need to stop putting them through treatments where risks and harms outweigh the benefits. By reducing unnecessary or risky procedures for some patients we can get better outcomes while reducing waste and targeting resource to where it is most needed."
While the procedures will not be banned outright, NHS England wants to ensure they are carried out only where there is compelling evidence that they will benefit patients. In most of the 17 procedures under consideration, alternative treatments like physiotherapy, a minor injection or change of diet are likely to be effective. Patients at risk of serious harm from their condition will still be offered treatment and medical professionals will follow national guidelines in recommending treatment.
Under the proposals, four interventions on the list will be offered only when a patient makes an individual request. These are surgery to help prevent snoring; certain surgical procedures for heavy menstrual bleeding; knee arthroscopies for osteoarthritis; and injections for non-specific back pain. A further 13 procedures will only be offered if specific criteria are met. They are:
Breast reduction surgery
Removal of benign skin lesions
Inserting grommets for 'Glue Ear'
Removing tonsils for persistent sore throats
Surgery for haemorrhoids (piles)
Hysterectomy for heavy menstrual bleeding
Removal of lesions on eyelids
Removal of bone spurs to combat shoulder pain
Surgery for carpal tunnel release
Dupuytren's contracture release for tightening of fingers
Varicose vein surgery
'Trigger finger' release
Removal of 'ganglions' – non-cancerous lumps on the wrist or hand.
NHS England Chief Executive Simon Stevens said: "The NHS is already independently ranked as one of the most efficient health services in the world, but with more money about to go in, we're going to step up reform to drive remaining waste out. Precisely because the NHS is owned by the public, all the savings we now make will be directly reinvested in better frontline cancer, mental health and other critical services."
The consultation on curbing the 17 procedures began this week and will run until September 28th. After considering its results, the NHS England board will be asked to approve the final changes for implementation beginning in 2019. There are also indications that other procedures could be added to the list in future.
Dr Graham Jackson, of NHS Clinical Commissioners, said: "This is the start of an ambitious programme of evidence-based work to focus on a range of interventions that should not be provided or only provided on the NHS in certain circumstances. It is important that we have an honest conversation with the public, patients and clinicians about what can be expected from the NHS within the constrained funds it has available."