GPs are signing up to become 'veteran friendly' under a new national scheme to improve medical care and treatment for former members of the armed services.
Practices can qualify for 'veteran friendly' status by offering extra support for ex-military personnel who may face additional challenges when they return to civilian life. The scheme is backed by NHS England and the Royal College of GPs.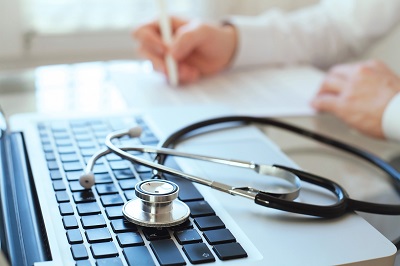 Dr Mike Brookes, a North Yorkshire GP who served in Iraq, came up with the idea when a patient told him that he had specifically joined his practice to see someone who could understand his needs as a veteran.
The scheme, called the Military Veteran Aware Accreditation, has now been adopted by NHS England and the Royal College of GPs as a nationwide initiative so that family doctors can better identify and treat veterans, ensuring they get access to dedicated care where appropriate.
Dr Brookes said: "It made me reflect on a potential unmet need for our veterans. I could see how pivotal a GP practice could be at identifying ex-service personnel to help ensure they receive care and treatment that is considerate of their time in the armed forces. It is great to think that a conversation with a patient at a GP practice in the Dales could lead to a national project to improve veterans' health."
While healthcare for veterans is already prioritised, the NHS wants to improve the way in which veterans are registered at their GP practice and support GPs and practice teams to ensure veterans are fully aware of the dedicated help available to them.
The expansion follows a successful pilot in the West Midlands, where 90 GP surgeries have signed up so far. The nationwide rollout will be a phased approach and it is hoped that over the next few years every veteran will receive the best possible NHS care from their GP, regardless of where they live.
To become accredited, GP practices need to:
have a designated person leading on veterans' issues within the surgery
identify and flag veterans on their computer system
undertake dedicated training and attend armed forces healthcare meetings
increase understanding of the health needs of veterans amongst both clinical and administrative staff.
Dr Jonathan Leach, a GP, who served in the army for 25 years and is chairman of the NHS England Armed Forces Clinical Reference Group, is calling for GPs across the country to sign up. He said: "We are committed to providing veterans with a seamless, high quality service when it comes to their health needs.
"Our priority is to make sure that no matter where a veteran lives in the country, they will have access to a GP who understands their military related health needs and supports them to get the right treatment and support. We are therefore urging every GP practice to sign up to this important scheme."
Professor Helen Stokes-Lampard, Chairwoman of the Royal College of GPs, said: "Veterans often have unique health needs, and this new scheme is a fantastic way of ensuring that when they visit their GP, for whatever reason, these needs are flagged up, considered and accommodated. It's great to see successful local initiatives being rolled out nationally so that they can benefit patients across the country. I'm incredibly proud of the College's Midland Faculty, of which I am a member, for identifying a good idea, turning it into reality and taking the lead on this."