Having this year celebrated its 70th birthday, the NHS is now treating more patients than ever before and, according to a new survey, most are happy with the primary care they receive from their local GP surgery.
The GP Patient Survey 2018 shows that more than eight out of 10 patients rate their overall experience of their GP surgery as good. It also found that confidence and trust in GPs and healthcare professionals remains extremely high at 95.6%, while 93.5% of patients felt involved in decisions about their care and treatment and 94.8% felt the healthcare professional met their needs.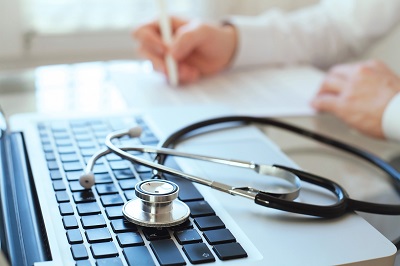 The survey compiled responses from almost 760,000 people across the country on their experience of healthcare services provided by GP surgeries, including access to GPs, making appointments, the quality of care received from GPs and other health professionals, waiting times and satisfaction with opening hours and out-of-hours NHS services.
The annual survey, which has been redesigned to better reflect patient experience and the changing shape of primary care, has also been extended to include 16-17 year olds for the first time. Its key findings included that:
83.8% described the overall experience of their GP surgery as good.
68.6% of patients rated their overall experience of making an appointment as good.
Of everyone who wanted a same day appointment, 66.1% got one.
Of those who have a preferred GP, more than half (50.2%) said that they see or speak to them a lot of the time, almost always or always.
93.5% of patients felt involved in decisions about their care and treatment.
87.4% felt their healthcare professional was good at treating them.
78.3% of patients who have tried to use their GP practice website found it easy to access information or services.
Almost seven in ten patients (68.7%) reported a good experience of NHS services when they wanted to see a GP but their GP practice was closed.
91.2% of patients had confidence and trust in all of the people they saw or spoke to when their GP practice was closed.
Commenting on the results, Dr Nikita Kanani, Acting Director of Primary Care for NHS England, said: "General Practice is the foundation of the NHS and this survey shows patients appreciate the fantastic job GPs and the wider primary care work force are doing in times of real pressure, helping more people living with increasingly complex conditions.
"We're already putting record funding into primary care after years of underinvestment, with an additional £2.4 billion every year by 2020 to help drive improvements in care, including widening access with more GPs are in training than ever before – a record 3,157 began their studies last year. As we develop a long term plan for the NHS, we will look to further build on these successes and this critical foundation."
● You can find out more about the 2018 GP Patient Survey, and those from previous years, by clicking here. To read or download the 2018 report in full, go to the 'National' tab at the bottom left of the page, select 'National report' from the scroll down menu, then hit the green 'Go' button beneath it.