Anglo-Soviet relations came under severe strain on September 14th, 1985, when the USSR expelled 25 British diplomats in a tit-for-tat move following the expulsion of 25 alleged Soviet spies from Britain.
In the 'Cold War' days of barely concealed hostility between the Communist Soviet bloc and capitalist Western Europe, each side invested heavily in spying on the other. It was an 'open secret' that many of the staff employed in supposedly innocuous roles in foreign embassies were in fact spies, but the trouble was proving it.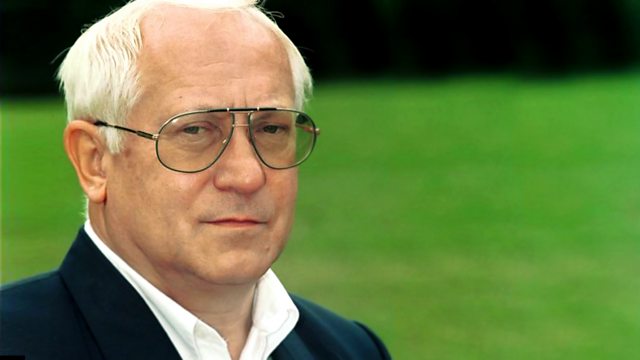 Britain got its proof with the defection in May 1985 of high-ranking KGB chief Oleg Gordievsky (pictured right). He identified scores of Soviet spies stationed in USSR embassies in various countries, including the 25 who were promptly expelled from Britain. Six more Soviets were sent home from London on September 16th in a move which again resulted in reciprocal action, with six Britons sent home from Moscow.
After that, British Prime Minister Margaret Thatcher intervened, calling a halt to the tit-for-tat expulsions to prevent further deterioration in relations between the UK and the USSR. However, other European countries continued to expel various Soviet embassy staff identified as spies by Gordievsky.
The story of his defection to the west (which emerged some months later) was the stuff of thrilling 'cloak and dagger' spy novels. Born in 1938, he was the son of an officer in the NKVD, a predecessor of the KGB – the Soviet Union's main security agency. He joined the KGB in 1963 and was posted to the Soviet embassy in Copenhagen.
During this posting he rose through the ranks, but also experienced fast-rising living standards in 1960s Denmark, to which life in Soviet Russia did not compare favourably. He gradually became disenchanted with his work for the KGB and with Soviet ideology generally, something which did not go unnoticed by his counterparts in the Danish Security Intelligence Service.
With help from the British Secret Intelligence Service, 'MI6', he was approached and recruited, becoming a double-agent for the West from 1974 onwards. While still a rising star in the KGB, he was secretly feeding secrets to his MI6 handlers, including the identities of Soviet spies. He was also instrumental in averting a potential nuclear confrontation in 1983 by alerting MI6 that the USSR had misinterpreted a NATO exercise as a potential 'first strike'.
His value as an intelligence asset increased dramatically in 1982 when – by then a full KGB Colonel – he was assigned to the Soviet embassy in London and put in overall charge of intelligence gathering and espionage in the UK. MI6 couldn't believe its luck, with the Soviets' top spy in the UK in reality a double-agent, but the situation could not last.
On May 22nd, 1985 Gordievsky was abruptly summoned back to Moscow – his secret was out, or at least suspected by his KGB superiors. Taken to a KGB safe house outside Moscow, he was drugged and questioned for around five hours, but managed to convince his interrogators that their information was wrong. He was released but, still under suspicion, told he would be closely watched and would never work overseas again.
Despite constant surveillance, he managed to contact MI6 which activated an elaborate escape plan in place for many years. During his usual daily jog on July 19th, Gordievsky gave his KGB minders the slip and boarded a train to the Finnish border. There he was met by a British embassy car and smuggled across the border lying in its boot, then flown via Norway to the UK.
His wife and two children, who had been on holiday in Azerbaijan at the time of his escape, had to be left behind in Moscow. It would be another six years until they could join him in the UK, following a softening of international relations and personal pleas from Margaret Thatcher to President Gorbachev.
Following his defection, Gordievsky was tried in his absence by the Soviet authorities and sentenced to death for treason – a sentence which has never been officially rescinded. In 2008 he was rushed by ambulance from his home in Surrey to a local hospital, where he remained unconscious for 34 hours.
He claimed he had been poisoned with thallium in what he believed to be a mild sedative for his insomnia. The pills had been given to him by a UK-based Russian businessman who he previously thought was a friend, but who he now believed to be working for "rogue elements in Moscow". Now 79, Gordievsky has written several books on his time in the KGB.