A full-time solicitor and part-time speed demon from Manchester set a new 'one-hour world water speed record' on September 17th, 1956.
Few who met the unassuming and bespectacled 48-year-old Norman Buckley in his normal working life in Manchester would suspect that he spent most weekends coaxing ever greater speeds out of a series of single-seater motor boats on Windermere, in the Lake District.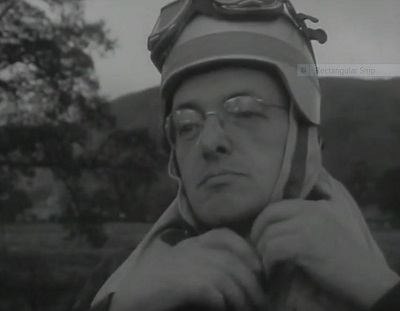 A close friend of fellow speed pioneer Donald Campbell, he was an enthusiastic member of the Windermere Motor Boat Racing Club, which hosted all his record attempts. The record for the fastest average speed during a continuous hour of racing was held by German aristocrat Charles von Mayerburg, with a speed of 64.03mph, but Buckley was convinced he could snatch it for Britain.
Two previous attempts ended in failure through mechanical problems. The most recent, in May, almost ended in disaster when his boat's propeller shaft snapped, possibly after hitting a semi-submerged log. Since then Mr Buckley had spent his weekends repairing, refining and testing his boat, Miss Windermere III – a hydroplane craft which he designed and built himself.
His third record attempt, 62 years ago today, began with an anxious wait for early morning mists to lift from the lake. Once it was clear, and with his boat fully fuelled, he set out onto the water and opened up its powerful Jaguar engine.
A considerable crowd gathered to watch the record attempt, including Donald Campbell who filmed it with his cine camera. With the hour up and his boat still running well, Mr Buckley motored back to the landing jetty. There he discovered he had smashed the record with an average speed of 79.66mph, though he was disappointed not to hit 80mph!
Speaking to the press, he admitted there had been a few anxious moments during the flat-out record attempt, especially when he encountered the wash from a passing passenger launch: "I throttled down just before the wash hit me, but even so the boat leapt clear of the water," said Mr Buckley. "Had I not slowed, anything might have happened."
Donald Campbell, who was due to make his own attempt at the world water speed record later that month, said the incident with the launch had probably cost his friend Buckley a record of 80mph.
Far from resting on his laurels, Mr Buckley went on to break a further five world water speed records, two in Miss Windermere III, two more in the 1960s in the next boat he designed and built, Miss Windermere IV, and a final one in its successor, Miss Windermere V, in the 1970s.
A low point in his record breaking career came in January 1967 when he witnessed the death of his close friend Donald Campbell during his world record attempt on Coniston Water in his boat Bluebird. Mr Buckley was the official timekeeper for the fatal attempt and Mr Campbell's widow, Tonia, stayed with Buckleys while unsuccessful attempts were made to salvage her husband's boat and body from the bottom of the lake.
In 1972 Mr Buckley was awarded the MBE in recognition of his record breaking career. He died two years later, in 1974. His first boat, the original Miss Windermere, is on show at the Steamboat Museum at Lake Windermere.
● To watch a Pathé newsreel of Mr Buckley setting his 1956 one hour water speed record, click here.