Being a doctor is a risky business these days. It used to be commonly accepted that a doctor would try his or her level best for a patient, using all their professional skills, but there was no guarantee of an entirely successful outcome.
Today, expectations seem to have shifted. Patients, and their families, are much more likely to 'cry foul' if things don't go the way they want or expect. It has become commonplace to lay the blame at the doctor's door and, as the TV adverts constantly tell us, 'where there's blame, there's a claim'.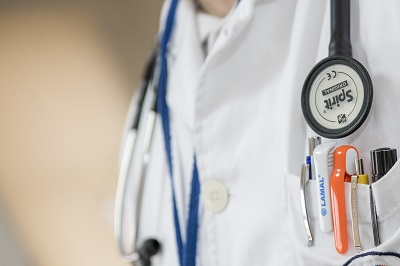 We live in a world where people are actively encouraged to take legal action if they think they have a case and could be due compensation. Even if their lawsuit fails, it needn't cost them anything if they use one of the many 'no win, no fee' law firms.
Of course, there are genuine cases of medical negligence or inadequate care for which someone should rightly be held to account. But there has also been a huge increase in the number of weaker, speculative and opportunistic claims brought against medical professionals who were simply doing their best.
In the worst cases, it has led to skilled medical practitioners quitting the profession, unable to bear the constant worry of legal action if their care or its outcome does not match the often unrealistic expectations of patients. Those who don't quit need protection, and it comes in the form of 'Medical Indemnity Insurance'. It covers medics for claims made against them for negligence, breach of duty of care, causing physical or mental harm, misdiagnosis and a range of other possible complaints.
If such a claim is made, the medic at least knows their legal costs are covered in defending it. Almost all medical professionals now have this indemnity insurance. In an increasingly litigious world, it has become a professional necessity. There have even been documented cases of people suing the person who saved their life because they suffered some minor injury during the process!
In broader terms, the need for medical indemnity insurance impacts on all of us. Like most insurance policies, there are limits on the cover they provide. If doctors work longer or unusual hours, they usually have to take out extra insurance to cover them, which incurs an additional cost. Unsurprisingly, many are reluctant to do so.
It might not make much difference in the amount of care provided by an individual doctor, but when you multiply it by the number of doctors working in the NHS, it can leave the system seriously understaffed at times of peak need. In other words, the doctors are there and many would be willing to work extra hours at peak times, but not at the cost of paying for extra insurance cover to do so.
As a way round this, NHS England has just announced another "Winter Indemnity Scheme". It will provide £10 million to cover the costs of additional Medical Indemnity Insurance for GPs this winter, enabling them to work extra hours, provide out-of-hours cover and unscheduled care sessions without having to pay out themselves.
The winter months always see peak demand for GP services and this scheme is a proven way to make the best use of the existing pool of GPs to provide extra care. Of course, it also means the taxpayer bears the additional cost. Meanwhile, NHS England is working with various partners to provide a more flexible state-backed indemnity scheme for doctors and other medical professionals.
Dr David Geddes, NHS England's Director of Primary Care Commissioning, said: "Extra costs can discourage GPs from providing extra out-of-hours or unscheduled care, so NHS England is supporting them to offer additional services, which is not only better for patients – who get more convenient access to care – but also eases the pressure on GPs, A&Es and other frontline NHS services.
"By providing extra indemnity cover, GPs will be able to provide those extra hours without incurring a cost for themselves. It also means out-of-hours providers have access to GPs to ensure no shifts go unfilled."
The Winter Indemnity Scheme will run from today (October 1st) to March 31st 2019. It is the fourth one funded by NHS England, which will monitor uptake across the country to assess the scheme's success.