Today would have been the 90th birthday of one of Britain's greatest and best-loved character actors, if he hadn't sadly died earlier this year.
Bill Maynard played a variety of characters in his career on stage and screen, mostly comedic and always brilliantly observed. He is perhaps best remembered as loveable rogue Claude Jeremiah Greengrass in long-running popular ITV drama "Heartbeat".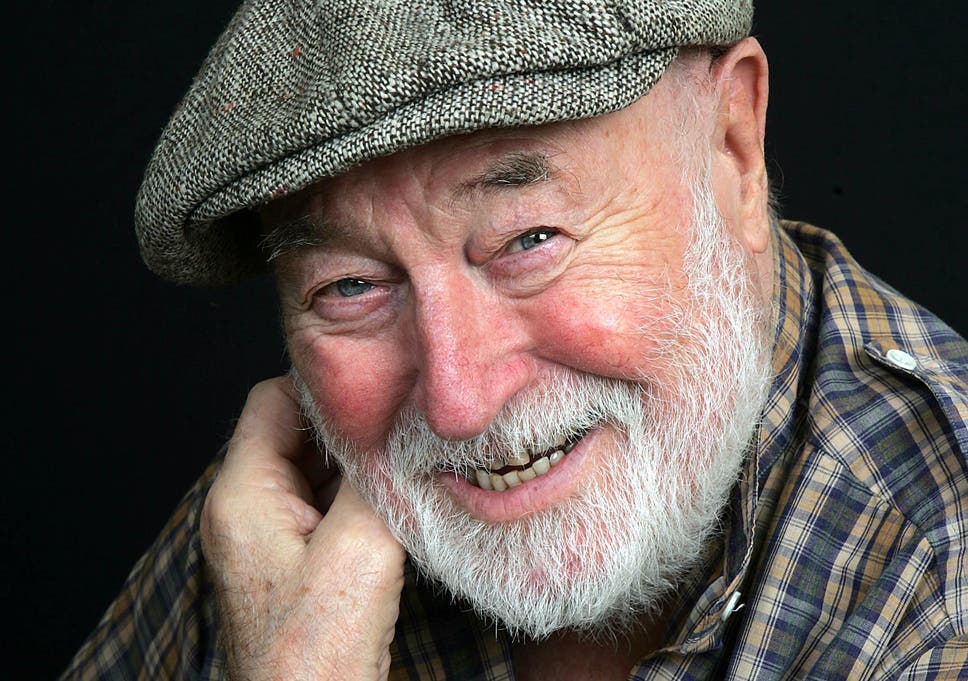 Walter Frederick George Williams was born on October 8th, 1928 in Heath End, a village near Farnham, in Surrey. He only chose Bill Maynard as his stage name on beginning his career as a variety performer, taking the first name from the shortened form of his surname and the last name from a billboard advertising Maynard's Wine Gums. He thought long and hard on a suitable name, but grew tired of it and, when he saw the billboard, thought: "That'll do!"
Maynard's first TV appearance came in 1953 when, at the age of 25, he appeared on Henry Hall's "Face the Music". A talented singer, he was placed fourth in the British heat of the 1957 Eurovision Song Contest. An early performing partner was Terry Scott, who he met while they were both working at Butlins Holiday Camp in Skegness. Later they worked together on the TV series "Great Scott, it's Maynard!"
Bit parts in several TV shows followed and for a time he was part of presenter working on a show in the Tyne Tees region. He also demonstrated his considerable ability to play it straight in TV plays by Dennis Potter and Colin Welland in the early 1970s.
After a successful pilot episode was aired in 1974, Yorkshire Television commissioned a sitcom that would really make Maynard's name. Between 1976 and 1978 he starred in four series of "Oh No, It's Selwyn Froggitt!", playing the ever-cheerful and well-meaning but hapless and accident-prone council workman. His catchphrase – "Magic our Maurice!" – accompanied by his trademark broad grin and a double thumbs-up, was mimicked in pubs, factories, offices and school playgrounds across the land.
During the '70s Maynard also secured parts in several British feature films, including four of the hugely popular "Carry On…" series and the 1975 film adaptation of James Herriot's "It Shouldn't Happen to a Vet". In 1974 he was the subject of "This is Your Life", surprised by host Eamonn Andrews. The 1980s began with another popular sitcom, "The Gaffer", which ran for three series from 1981-83
Later in the '80s his career waned, though he continued making cameo appearances in a string of popular TV dramas. Away from the spotlight there was tragedy when his wife, Muriel, whom he married in 1949, died of cancer in 1983. The following year he dabbled in politics, standing unsuccessfully as an Independent Labour candidate against Tony Benn in Chesterfield.
His finances also suffered, having earned a fortune at the height of his fame, but lost it almost as quickly and earning far less with a return to critically acclaimed but poorly paid stage work. Salvation came in 1992 in the unlikely form of Claude Jeremiah Greengrass, a central character in ITV's new 1960s-themed drama "Heartbeat".
Maynard, scruffily dressed in old army boots and greatcoat, made the part his own and became a viewers' favourite, new storylines reflecting the character's growing popularity. He would play the part for most of the next decade and make guest appearances as Greengrass in its spin-off drama, "The Royal". He also remarried in 1989, to Tonia Bern, widow of speed king Donald Campbell, but his health was steadily declining.
He officially retired from acting in 2000 following a series of strokes, which limited his mobility, but from 2003 he presented a popular two-hour Sunday afternoon radio show on BBC Radio Leicester, which ran for nearly five years. His final TV appearance came on April 14th this year on a celebrity version of the TV quiz show "Pointless", playing alongside his Heartbeat co-star Tricia Penrose.
A short time later he suffered a fall and broke his hip. Admitted to hospital, he died there on March 30th at the age of 89, leaving behind a legacy of laughter and enjoyment from a lifetime in entertainment.