Adult cancer patients in England will receive a new game-changing therapy treatment under the first negotiated deal of its kind struck in Europe.
The new deal for adult patients follows hot on the heels of one struck by NHS England last month to make the revolutionary 'CAR-T' therapy available for children and young people with a rare form of leukaemia.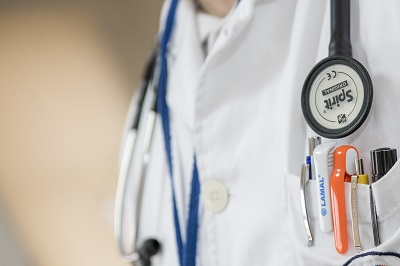 The therapy – also known as 'Yescarta' – offers new hope for adult patients whose large cell lymphoma has returned or has stopped responding to previous treatment. It works by re-programming the patient's own immune system to target their cancer. CAR-T cell treatments mark the beginning of a new era of personalised medicine, and form part of the NHS's long term plan to upgrade cancer services.
NHS England chief exec Simon Stevens said: "Thanks to investment in game-changing techniques like CAR-T, the NHS is at the forefront of providing a new wave of personalised treatments that are individually tailored to patients. CAR-T cell therapy is one of the most promising new treatments in a generation for lymphoma and leukaemia and NHS patients will now be among the first in the world to benefit.
The new therapy is licenced to treat adult large cell lymphoma patients after two or more previous therapies have failed. Trials indicate that it could potentially cure 40% of patients.
Hilary Hutton-Squire is UK and Ireland General Manager for Gilead Sciences, the company which developed and manufactures the new therapy. She said: "This is an important day for patients with lymphoma who may have run out of effective treatment options leaving them just months to live. We are delighted to have been able to reach an agreement by working closely with NHS England and NICE which allows us to bring this new generation of personalised cancer treatment to patients.
"The speed of this decision shows how research-based life-sciences companies and the NHS can partner together for the benefit of patients in the UK."
Dr Alasdair Rankin, from UK blood cancer research charity Bloodwise, added: "CAR-T therapies have shown huge promise in treating patients with lymphoma who have no other chance of cure. It's admirable that the NHS has worked to make this pioneering treatment available so quickly, giving hope to hundreds of patients and their families.
"It is likely that we are only beginning to see the benefits that CAR-T therapy can bring. Treatments will continue to improve and become more effective over the coming decade and will benefit patients with other types of cancer."
Up to 200 patients a year will receive the treatment after NHS England negotiated a confidential deal with Gilead Sciences. The treatment would have cost nearly £300,000 per patient at its full list price, but the company's commercial agreement with NHS England has enabled NICE (The National Institute for Health and Care Excellence) to approve its entry into NHS England's Cancer Drugs Fund.
The treatment, which can have side-effects, is prepared using the patient's own 'T cells' (a type of white blood cell) that are then modified genetically in a laboratory so that they make a protein called Chimeric Antigen Receptor (CAR). When the treatment is then given back to the patient, this receptor allows the modified T cells to attach to and kill cancer cells, thereby helping to clear the cancer from the body.
NHS preparations are nearing completion, meaning CAR-T therapy will be made available in the coming weeks. The first wave of NHS hospitals working towards providing these cutting edge treatments are in Birmingham, Bristol, London, Manchester and Newcastle.
Cancer survival in this country is now at an all-time high, with 7,000 more people surviving cancer compared with three years ago, and the NHS is playing a leading role in the development and adoption of cutting edge technology in a new era of personalised medicine. Up to now, CAR-T has only been available to patients in Europe through clinical trials.