A new report from the Centre for Ageing Better highlights how life-changing home adaptations are enabling people to live independently in their own homes for longer.
Jointly published with Care & Repair England, the report identifies examples of good practice in which local councils and other care service providers across the country have worked with people to make their homes more user-friendly.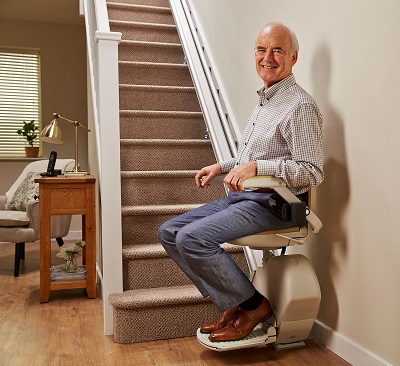 Simple but essential home adaptations have enabled people managing health conditions or living with limited mobility to carry out simple everyday activities, such as bathing, cooking or using the toilet. Investing in these adaptations has meant they can continue living independently or with some care support in their own homes, which not only benefits them but is more cost-effective than other care options.
Called "Adapting for Ageing", the report reveals various innovative approaches and calls for other councils and service providers to learn from the good practice it has uncovered. These include:
proactively raising awareness of available support and how to access it
delivering home adaptations quickly and without means-testing
linking adaptation services with vital home improvements
working with handyperson services.
There is rising demand for aids, home adaptations and accessible housing across England as people live longer and increasing numbers of older people live with multiple long-term health conditions or reduced mobility. Recent analysis by the London School of Economics predicts the number of older people in need of help with everyday living will nearly double in the next 25 years.
More than 90% of people over 65 live in ordinary mainstream housing, rather than specialist retirement accommodation. Only 7% of UK homes meet basic national accessibility requirements. While the report praises specific examples of innovative approaches to providing practical housing help, the authors warn that quality of provision is "highly variable" across the country.
The report highlights the benefits of taking a proactive and prevention-focused approach to providing adaptations to older people's homes, while also improving the information and advice offered on the options available. Previous research shows that investment in suitable adaptations is highly cost-effective, helping to improve wellbeing, keep people out of hospital, prevent or delay moves into residential care, and reduce reliance on carers. This is particularly true when home adaptations are installed early on and in combination with repairs and improvements.
Given the wide-ranging impacts of home adaptations – particularly in reducing pressure on the NHS – it is imperative that national Government continues to fund the Disabled Facilities Grant (DFG) and ensure councils have sufficient funding to provide services that deliver the adaptations effectively.
Dr Rachael Docking, from the Centre for Ageing Better, said: "Through our call for practice, we've uncovered fantastic examples of innovative, forward-thinking approaches to helping people to keep on living in their homes for longer. The Disabled Facilities Grant has been called the best-kept secret in social care funding, and this report highlights those councils that are making the most of what powers and revenue they have. We're sharing the good practice we've found so that everyone can enjoy the benefits of a good later life – and unnecessary NHS and social care costs can be avoided."
• You can read the report in full by clicking here. One of the most effective adaptations in delivering enhanced quality of life and ongoing independence at home is a stairlift. If you struggle with the stairs, an Acorn Stairlift effectively turns your two-storey home into a bungalow by removing the obstacle of stairs. It means you can go up and downstairs in safety and comfort whenever you like.
The cost of an Acorn Stairlift could be much less than you think and it could be installed in a matter of days, with no fuss, mess, rewiring or redecorating. It could be a far cheaper and easier solution than installing extra ground floor bathing and toilet facilities, and checking with your local council will determine if you're eligible for financial support. You can also find out more about the Disabled Facilities Grant by clicking here.
To find out how an Acorn Stairlift could transform your life, call us today on 0800 016 9760 for more information or to book your free, no-obligation home survey and quote.