English model-turned-actress Elizabeth (Liz) Hurley was having a tough time with the unions 18 years ago today.
She was booed by protestors gathered outside the premiere of her latest film, "Bedazzled", when it was screened in Los Angeles on October 18th, 2000.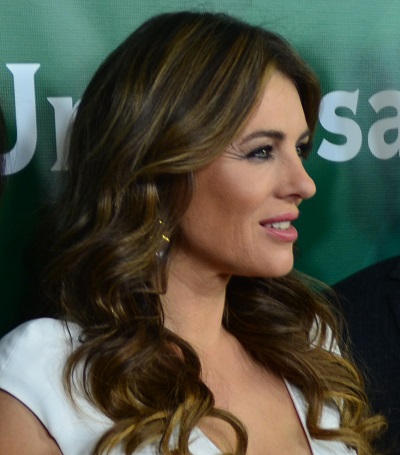 It was because Hurley had filmed an advert for her long-time sponsor, perfume and makeup company Estee Lauder, during a strike by the Screen Actors Guild (SAG) – a trade union of which she was a member. SAG members had been on strike for six months in a dispute over so-called "pay per play" conditions in adverts.
Actors who took roles in TV adverts, using their profiles to endorse a range of products, were traditionally paid based on how many times the advert was shown, but when the adverts were shown on cable TV channels they only received a flat rate. The union wanted the "pay per play" rule extended to cable TV, which was a rapidly growing market, and instructed its members not to appear in any new adverts until the dispute was resolved.
Several of Hollywood's highest profile actors, such as Tom Hanks, Susan Sarandon and George Clooney, publicly supported the strike, so when it emerged that Miss Hurley had filmed a commercial, there was widespread anger.
More than 200 protestors gathered outside the premiere at Mann's Chinese Theatre, several waving banners with slogans such as "Beauty fades – honour doesn't" and "Liz = ugly scab". When the 35-year-old actress arrived, she was met with boos, jeers and derogatory shouting as she made her way into the theatre.
Her defence was that when she filmed the Estee Lauder advert several months earlier, she simply wasn't aware of the strike. She told reporters: "It's very sad for me because they are my union and I do support the strike. I wouldn't have dreamt of working had I known there was a strike, but the fact remains I didn't know. You can't rewrite history."
She added that she had apologised to the union and made a $25,000 donation in support of the strike, but for the protestors it wasn't enough. One said: "She's upset a lot of people. Her reputation in this town is zilch."
A spokesman for the union confirmed she had apologised, saying: "She has expressed her regret in a letter to the union, but she's definitely going to have to appear before the board."
That could mean being expelled from the union, which would have made it almost impossible to feature in another Hollywood movie or anything filmed in America. It would have been disastrous for her acting career, which was beginning to take off after roles in several successful movies including two "Austin Powers" spy comedies and her latest appearance in "Bedazzled", in which she played a female version of the Devil opposite co-star Brendan Fraser.
Before then she was best known as the long-time girlfriend of fellow British actor Hugh Grant and for wearing "that dress" – a daring black Versace creation with a plunging neckline and held together with oversized gold safety pins – for the 1994 premier of "four Weddings and a Funeral", in which Grant co-starred. She had split up with Grant in May 2000 (around the time the SAG strike started) after 13 years together, although they remained friends.
The SAG strike ended with a compromise deal on October 30th, having been one of the longest in Hollywood history. In December Liz Hurley was called before the union's board and fined £100,000 for filming the Estee Lauder commercial during the strike, but she was not expelled from the union. While agreeing to pay the fine, she expressed disappointment at the ruling, which implied the union did not believe her excuse.
"Bedazzled" – a remake of a 1967 film written by and starring Peter Cooke and Dudley Moore ­– received mixed reviews from the critics but was a success at the box office. However, Miss Hurley struggled to find other starring roles and her film career has since waned.