Missed hospital appointments cost the NHS tens of millions of pounds per year and cause considerable inconvenience to staff and other patients.
Now the NHS is turning to new technology in a bid to slash the number of missed appointments and make it easier for patients to manage their own bookings so they will be more convenient and less likely to be missed.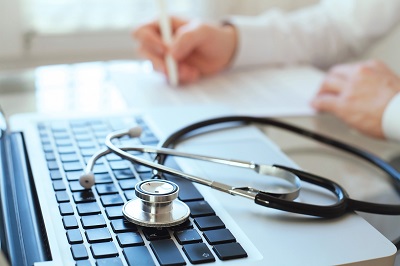 Using the new online system patients can book and change their own medical appointments online, receive reminders by text to their mobile phone and even access maps showing them whereabouts in a hospital they need to attend. It is hoped that when the new online portal – called 'DrDoctor' – is rolled out nationwide, it could save the NHS up to £20 million per year.
DrDoctor is already being used in 10 hospitals and will soon be trialled in 11 more across the country as the NHS works to ensure every penny is spent wisely. Patients using the system can also fill in medical forms before they arrive at the hospital and receive appointment letters digitally to their computer or smartphone.
Hospitals already using the tool are each saving up to £2 million a year by cutting missed appointments. They have seen the number of appointments where patients simply don't turn up fall by almost a third and at the same time have cut their postage costs by more than a quarter.
Hospitals selected for the next stage of the pilot scheme vary from small specialist sites to large inner city hospitals, to see how it works with different types of hospital or how it could be adapted to better suit their needs. They will be at locations across the country, with plans for the pilot to be in place by March 2019.
Dr Simon Eccles, chief clinical information officer for Health and Care, said: "As the NHS develops its long-term plan we will be looking to new technology to drive improvements in patient care and improve our efficiency. This technology has the potential to be a triple win for the NHS by making life easier for patients, saving money and improving appointment efficiency."
According to the latest figures, almost eight million hospital appointments were missed, or 'did not attend', in 2017/18. That does not include appointments cancelled in advance by either the hospital or the patient. With each hospital outpatient appointment costing the NHS approximately £120, that could mean almost £1 billion worth of appointments were missed – equivalent to the cost of carrying out 257,000 hip replacements or 990,000 cataract operations.
Matt Hancock MP, Secretary of State for Health and Social Care, commented: "A 'HealthTech' revolution is coming to the NHS. This is a great example of how technology can make life easier for patients and NHS staff, helping more people to access health services from home and ensuring every pound goes further.
"I want the UK to have the most advanced healthcare system as the world – and so we intend to transform the NHS into an ecosystem for enterprise which simultaneously brings pioneering treatments to patients and allows innovators to thrive."
While the NHS hopes the new online system will be widely used, it understands that some patients are not as familiar with digital technology and doing things 'online'. For that reason, the more conventional appointments system, based on letters and/or phone calls, will be maintained alongside the new system for patients who prefer it.