"You'll either get dementia or you won't – it's just the luck of the draw, right?"
Wrong. In fact, there are a whole range of health and lifestyle factors which can increase your risk of developing dementia, but a survey commissioned by Public Health England found that just 2% of British people could identify all of them.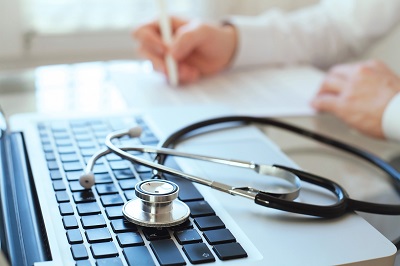 Even more worrying, more than a quarter of those surveyed (28%) could not identify any of the risk factors. Instead there was a strong misconception that people are somehow "pre-programmed" to develop dementia or dodge it, and there was nothing anyone could do to change it.
In commissioning the survey, Public Health England (PHE) was keen to assess how well people understand the risk factors linked to dementia. It also wants to raise awareness of those risk factors and persuade people to adopt positive lifestyle changes which could help prevent dementia.
There is growing evidence that as many as a third of dementia cases could be a result of lifestyle factors which are within our control, and actions like not smoking and taking regular exercise can reduce our chances of developing dementia. This means there is a huge potential for prevention.
The survey asked members of the public if they could identify the following risk factors linked with developing dementia:
Heavy drinking
Smoking
Lack of regular exercise
High blood pressure
Depression
Diabetes
Just 2% of those surveyed could identify all of them. More worryingly, when asked to rate the statement that "there is nothing anyone can do to reduce their risks of getting dementia", 27% said that they agreed and a further 26% said they neither agreed nor disagreed. Fewer than half (43%) correctly disagreed with the statement.
The results also showed that older people were more likely to incorrectly agree with the statement. A third of respondents over 65 thought there was nothing anyone could do to reduce their risk of dementia, compared to 26% of those under 65.
Susan Reid is a director at the National Centre for Social Research, which carried out the survey on behalf of Public Health England. She said: "These results draw attention to the high levels of uncertainty among the public regarding dementia risk factors. While most people are able to recognise dementia symptoms, many believe there's nothing anyone can do to reduce their risk, but this isn't the case."
Dr Charles Alessi, Senior Dementia Advisor at Public Health England, added: "Dementia is not an inevitable part of ageing. What's good for the heart is good for the brain and simple steps like giving up smoking, reducing alcohol intake, losing weight and taking regular exercise can reduce your risk of developing dementia in the future.
"In the absence of a cure for dementia, prevention is the best means we have to reduce its impact on the public."
• You can find a wide range of advice and support on how to make positive lifestyle changes – such as quitting smoking, exercising more and controlling your weight – on the NHS website, which you can visit by clicking here.