Around 10 million patients in the UK suffer with long-term neurological conditions – disorders of the nervous system – yet there are only around 600 specialist Neurologists to treat them.
This can lead to long waiting times when a patient is referred by their GP to see a Neurologist, and to considerable cost and inconvenience to the patient in travelling to the nearest specialist centre.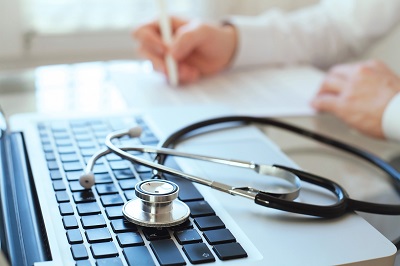 Now a new system is being trialled in the North West of England, with some encouraging results. The 'neurology hotline' enables GPs in the trial area to call a neurology consultant for fast advice on any weekday. In some cases, this is done while the GP is with the patient, and in other cases either after or before a GP appointment.
Of the 181 calls to the 'hotline' service received over the trial period, more than a third (37%) led to the issue being resolved locally by the GP, without the need to refer their patient to a specialist neurologist. It has been calculated that this saved the NHS £51,698, which over a full year equates to around £100,000.
For the patient it means the issue is dealt with more speedily and conveniently at their own GP surgery, requiring less time off work for extra appointments, less travelling to specialist centres and less stress and worry.
The 'neurology hotline' trial has been run by the Walton Centre, in Liverpool – the only specialist hospital trust in the UK dedicated to providing comprehensive neurology, neurosurgery, spinal and pain management services. It has been open to GPs in the Cheshire and Merseyside area, but the success of the trial means more hotlines could be set up by specialist neurology centres serving GP surgeries in other parts of the country.
For GPs, using the hotline service is a first step in treating a patient with a neurological condition. The specialist advice delivered via the hotline could enable the GP to treat the patient locally, or it might confirm that the patient needs to be referred for more specialist diagnosis and care. In either case, it removes doubt and the unnecessary cost and inconvenience which flows from it.
Dr Kieran Murphy, Clinical Lead at the Cheshire and Merseyside Health and Care Partnership, said: "What we want to do is to encourage simple, common sense improvements for patients that will make a big difference. Saving patients time and inconvenience while improving their care can only be welcomed by everyone."
GP Karen Kirkham, NHS England's National Clinical Advisor for Primary Care, added: "The Walton Centre's advice line is an example of integrated care in action, connecting GPs with hospital specialists to provide more joined up care for patients.
"We often find these kind of improvements also make savings that can be reinvested back into the local NHS. In this case patients also need less time off work because they need fewer appointments and to travel less, which is also good for the environment. It is just this kind of innovation that we need to spread through the forthcoming NHS long term plan."