Have you ever been diagnosed with 'hepatitis C', the infectious disease which can lead to liver damage, cancer and even death, if left untreated?
In recent years, new treatments have been developed for hepatitis C which can, in most cases, cure the condition. But tens of thousands of people who were diagnosed in the past might not yet have accessed them. Others might be living with hepatitis C without even knowing it, as the condition typically presents very few symptoms for several years.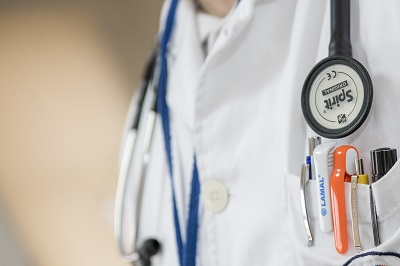 Now Public Health England (PHE) and NHS England have joined forces in a national exercise to identify and treat patients who have been previously diagnosed with hepatitis C. They also urge others who think they might have been at risk of infection in the past to get themselves checked out.
A new report by PHE shows more than 24,500 people in England have accessed improved hepatitis C treatments in the past three years, and 95% of those who completed the treatment have been cured of the potentially life-threatening infection. The new and more effective direct-acting antiviral medication only became available on the NHS in 2015.
Hepatitis C is spread through blood-to-blood contact. Most of those treated (70%) believe they caught it through sharing needles for injecting drugs, but it can also be passed on in other ways, such as having medical or dental treatment (or getting a tattoo) in unsterile conditions, perhaps while on holiday abroad. Almost a third of those who have received the new treatment over the past three years were born outside the UK, where blood-to-blood infection is more common.
PHE is urging anyone who thinks they might have been at risk of contracting hepatitis C to get tested, especially if they have injected drugs in the past, even if it was only once. Often, people with the infection do not have any specific symptoms until their liver has already been significantly damaged. Many people do not know they have the infection and when symptoms do occur they are easily mistaken for other conditions, resulting in many people remaining undiagnosed.
Dr Helen Harris, Clinical Scientist at PHE, said: "Hepatitis C is a serious infection so we are delighted to see that at least 9 in 10 people who have completed treatment in England have now been cured. This is fantastic news and a step towards eliminating hepatitis as a major public health threat by 2030, as knowing the numbers accessing treatment is vital to tackling this infection.
"We will continue in our endeavours to find and treat everyone who is living with hepatitis C. If you have been at risk of contracting hepatitis C, particularly through injecting drugs, even if you injected only once or in the past, then I urge you to get tested to see if you would benefit from these new, effective treatments."
Dr Graham Foster, from NHS England, added: "This dramatic NHS progress in treating hepatitis C over the past few years is one of the biggest but least acknowledged NHS success stories. By investing several hundred million pounds, NHS England has helped transform the lives of thousands of people, and with fair pricing from the drug companies the NHS has a real prospect of eliminating hepatitis C altogether."
If you aren't sure about whether you might have contacted hepatitis C in the past, you can take a short quiz on the Hepatitis C Trust website by clicking here. The website is also packed with information on the condition and what to do if you think you might have it, or have been diagnosed in the past but not yet received the new treatment.