Almost one in every 20 prescriptions written by GPs is now for medication to treat diabetes.
Over the past two decades the number of people with diabetes in the UK has doubled, with more than 100,000 new diagnoses each year. In England alone there are now more than three million people living with diabetes.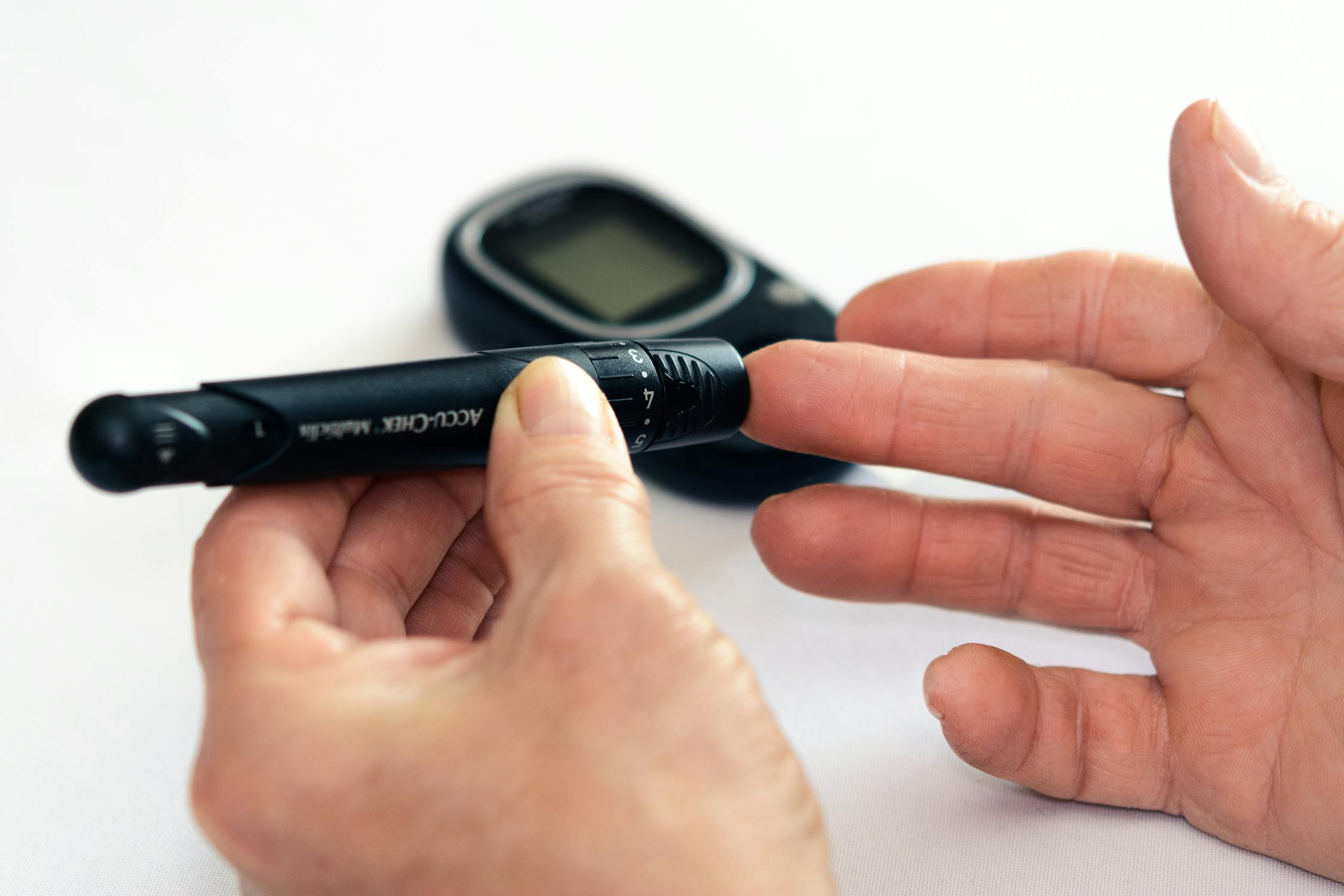 More than nine out of 10 (92%) of recorded diagnoses are for 'type 2 diabetes', which is caused by the body not producing enough insulin, or by the body's cells not reacting to the insulin that is present, resulting in high blood sugar. Unlike the far less common 'type 1 diabetes', type 2 is closely linked to lifestyle factors and is preventable through lifestyle change.
In particular, it is linked to being overweight or obese, and the steep rise in the number of people who are over their ideal weight range is directly linked to the sharp rise in type 2 diabetes. Weight isn't the only factor which causes type 2 diabetes and some of those factors are out of people's control, but more than 80% of diagnoses are due to being overweight or obese.
Of course this also means that the majority of diagnoses for type 2 diabetes can be prevented or even reversed by making lifestyle choices which result in losing weight. While dieting is not easy, there is a range of support available and for people for anyone carrying too much weight, but especially those with a type 2 diabetes diagnosis, the long-term health benefits are considerable.
As well as the health benefits for individuals, there is a massive national benefit to tackling preventable or reversible type 2 diabetes. According to the latest figures from NHS Digital, diabetes prescriptions now cost the NHS in England alone more than £1 billion per year.
That includes the cost of medication for the condition and also the cost of devices used by people with diabetes to monitor their blood sugar levels. Nearly £477 million was spent on antidiabetic drugs in 2017-18, while over the same period around £350 million was spent on insulin and £181 million on diagnostic and monitoring devices.
Robin Hewings, from national charity Diabetes UK, said the massive cost to the NHS reflects the dramatic rise in the incidence of diabetes over the past two decades: "The number of people diagnosed with diabetes has doubled in the last 20 years, and it is responsible for 26,000 early deaths per year alongside serious complications such as blindness, amputation or stroke," he said.
"This data shows that diabetes prescribing costs £1 billion, but it is estimated that the total cost to the NHS is over £10 billion a year, so the real price we have to pay for diabetes is not medications, but the devastating and expensive complications."
Professor Jonathan Valabhji, national clinical director for diabetes and obesity at NHS England, added: "Thanks to better diagnosis and treatment, the NHS is caring for more people than ever before with diabetes, and this new data highlights the urgent need to prevent type 2 diabetes from developing in the first place. The NHS Diabetes Prevention Programme has now reached over a quarter of a million people at high risk of type 2 diabetes."
You can find out more about diabetes, including symptoms and how you can get a quick and simple diabetes check by clicking here to visit the NHS UK website. There is also a massive amount of information, advice and support available on the Diabetes UK website, which you can visit by clicking here.