Safeguarding consumer rights for half-a-century, the Trade Descriptions Act came into force 50 years ago, on November 30th, 1968.
For the first time, shopkeepers and other traders could face prosecution for deliberately not telling the truth about the goods they were selling. The new Act made it a criminal offence for any trader to knowingly sell an item with a misleading label or description. Offenders risked heavy fines and those convicted more than once could even jo to jail.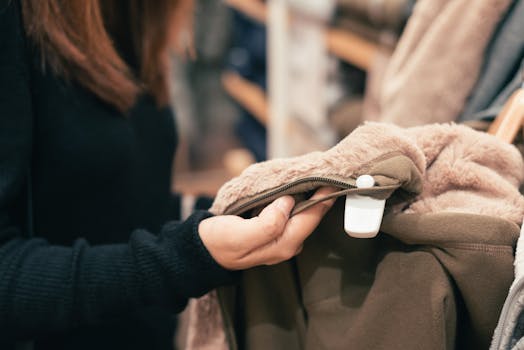 While consumer groups welcomed the new law, it struck fear into the hearts of some traders, particularly in the notoriously shady world of the backstreet used car dealer. The Motor Agents' Association warned that the possibility of prosecution under the Trade Descriptions Act would "paralyse" trading in second-hand cars. The following year it issued a warning that motor traders could face prosecution for selling a car with an inaccurate milometer reading.
Other retail organisations also warned their members not to fall foul of the new rules. The Gramophone Record Retailers Association advised its members that many LPs labelled as "stereo" by the manufacturers were in fact not "genuine stereophonic recordings". It warned that record shops could face prosecution under the new act if they knowingly sold these mislabelled products.
Before local authorities set up specific Trade Descriptions departments to enforce the new law, it was policed by Weights and Measures inspectors. They had the power to issue fines to shops and traders caught breaking the law. They stressed they would target traders knowingly trying to mislead their customers, rather than those who unknowingly sold something mislabelled by a manufacturer.
Many of the larger department stores said the new law didn't worry them, as they already insisted on accurate labelling and fair trading. Even so, sales staff received special training in the finer points of the new Act.
For example, in Selfridges' London store staff were briefed on how to mark up items in the forthcoming January sales. Only products which had been on sale in the store at a higher price for at least 28 days during the preceding six months could be marked as genuine reductions.
Weights and Measures spokesman Leslie Griffiths said legitimate and law-abiding traders had nothing to fear from the new Act: "From the point of view of the traders, I hope they won't envisage a reign of terror," he said.
"We shall act, as much as we possibly can, in an advisory capacity. Of course any case of deliberate fraud or gross carelessness will be put before local authorities and they may recommend legal proceedings, but by and large we shall endeavour to administer this Act by advice and persuasion."
Early complaints brought under the new Act included a toupee described as "undetectable" when it very clearly wasn't; a pair of "washable" bell bottom trousers which fell apart when washed; and a cup of tea advertised at 9d but which actually cost 1s 3d.
After six months of the new law, the Board of Trade said it intended to bring 435 prosecutions involving 'misdescriptions' of everything from food, clothing, petrol, wines and MoT test certificates. Perhaps unsurprisingly, the most common complaint under the Act – and the source of most prosecutions – related to used cars which had been "clocked", having their milometers wound back by unscrupulous dealers seeking to sell them for more than they were worth.
In the 50 years since its inception, the Trade Descriptions Act has been revised and updated countless times to cover new types of products and offences. In 2008 it was effectively replaced by the Consumer Protection from Unfair Trading Regulations, which brought the UK's rules in line with the rest of the European Union. However, the Trade Descriptions Act technically remains in force and most of its provisions were absorbed into the new regulations, which include a blacklist of 31 banned trading practices.
The first British company to be prosecuted under the new regulations was a double glazing company. In February 2011 it was fined £4,000 with £18,000 costs for repeatedly calling on a customer in Lincolnshire who had specifically told them not to return.
Today a retailer breaching the Consumer Protection from Unfair Trading Regulations could face a fine of up to £5,000 for a first conviction and an unlimited fine and/or up to two years in jail for more serious offences.