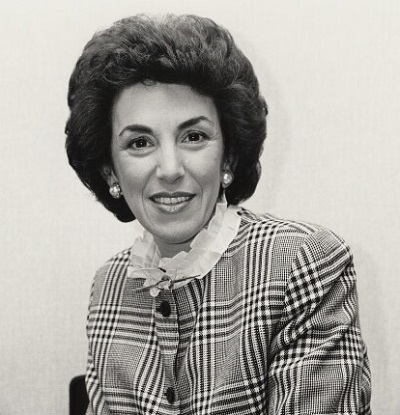 Eggs were off the menu 30 years ago today after Junior Health Minister Edwina Currie stated that "most of the egg production in this country, sadly, is now affected with salmonella".
Her remarks, made during a TV interview, outraged farmers, egg producers and fellow politicians, some of whom called for her resignation, but egg sales plummeted rapidly, falling by 60% over the following weeks and months.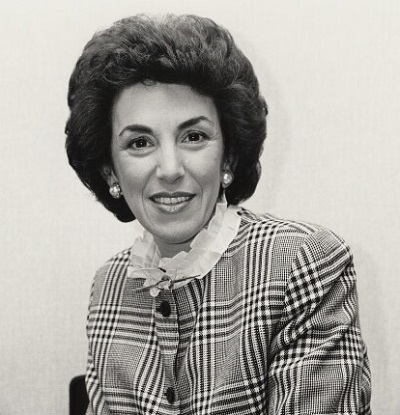 MPs and officials at the Ministry of Agriculture were extremely angry at Mrs Currie's comments, not least because they had no advance warning of them. A spokesman at the ministry said more than 30 million eggs were consumed every day during the previous year, with just 26 outbreaks of salmonella reported during the same period. At the same time, Mrs Currie's own staff at the Department of Health seemed unable to produce evidence to back up her sweeping statement.
Despite all this, her comment was widely reported and sparked a rising health scare among consumers, many of whom immediately stopped buying eggs. In response, the British Egg Industry Council said it was seeking legal advice on whether it could sue Mrs Currie over her "factually incorrect and highly irresponsible" remarks. A spokesman said the risk of an egg being infected with salmonella was less than 200 million-to-one. The National Farmers' Union also said it would seek legal damages.
Mrs Currie was conspicuous by her absence in the immediate aftermath of her remarks. Countless journalists were foiled in attempts to contact her for further comment.
Elected as MP for South Derbyshire in 1983, the Oxford graduate from Liverpool was seen as a rising star in the Conservative Party and appointed as a Junior Health Minister in Margaret Thatcher's government in 1986. But she also had a reputation for being outspoken and had previously caused controversy during her short time at the Department for Health.
She upset Northerners by criticising their diet, saying they were dying of "ignorance and chips". She was also accused of being patronising and callous for suggesting elderly people who couldn't afford their winter heating bills should try a pair of long-johns. But perhaps the most offence was caused when she stated: "Good Christian people who would not dream of misbehaving will not catch AIDS."
Despite her track record, Mrs Currie initially received support for her egg remarks from both Mrs Thatcher and her immediate boss, Health Secretary Kenneth Clarke. Perhaps she hoped it would all blow over, but as egg sales plunged and producers were forced to first destroy their surplus eggs and then begin slaughtering the hens that laid them, calls for her resignation only grew louder.
She weathered the storm for two weeks, but with legal writs from the farming industry mounting against her, she was forced to resign her ministerial position. That left other MPs and health officials to clear up the mess, facing the long uphill struggle of persuading consumers that British eggs were safe to eat. By the time egg sales began to recover, around four million hens had been destroyed and the egg production industry sustained significant damage, especially in Northern Ireland where it was a large part of the economy. The government was forced to offer millions of pounds in compensation.
However, Mrs Currie – who earned the nickname 'Eggwina' over the scandal – was not entirely incorrect in her remarks. There was evidence that a large part of the UK's egg production flock had become infected with salmonella following a regulation change in the mid-80s, but that didn't automatically mean that the eggs produced were also infected. Mrs Currie's mistake was in failing to make the distinction, so that most people assumed the eggs carried salmonella.
She carried on as a frequently outspoken and controversial backbench MP, but was ousted in the Labour landslide General Election of 1997. Since then she has forged a career as a novelist and broadcaster, sensationally revealing in her 2002 memoirs that she had a four-year affair with fellow Conservative MP and future Prime Minister John Major, while both were married to other people.
Today, the majority of British eggs are stamped with the British Lion Mark as reassurance to the consumer of their quality and the code of practice used in their production. Collectively, Britons now consume 12.5 billion eggs per year, which equates to around 34 million per day.