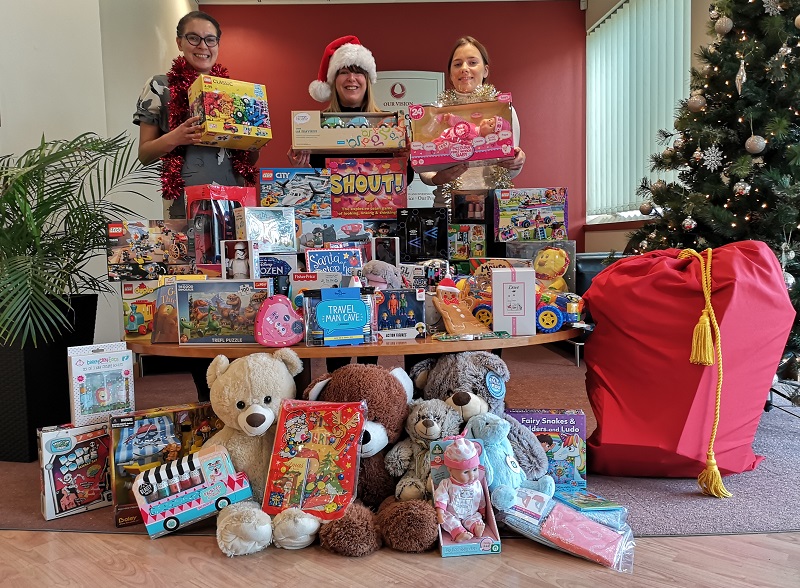 Acorn Stairlifts has again supported the seasonal Mission Christmas appeal, bringing festive joy to deserving children at this special time of year.
The nationwide appeal is held across 22 regions, usually in conjunction with a local radio station which can promote and co-ordinate the appeal in each region. Mission Christmas aims to make sure than no child wakes up without a gift on Christmas morning, whatever their circumstances. Last year's appeal delivered more than £23 million worth of gifts to over 709,000 children.
In West Yorkshire, where Acorn Stairlifts' head offices and two stairlift rail factories are located, the Mission Christmas appeal is run by Radio Aire, based in Leeds. Local businesses can get behind the appeal in various ways. First, as a major employer in the area, Acorn encourages its own staff to donate gifts to the appeal – new an unwrapped toys and other presents suitable for children aged from babies up to 18.
Secondly, Acorn provides a local drop-off point so that members of the public living near our sites can call in and drop off their donations for the appeal. Since our main site just outside Keighley is staffed 24-hours-a-day, it's very convenient. As a major business we can also promote the Mission Christmas appeal in our regular advertising material.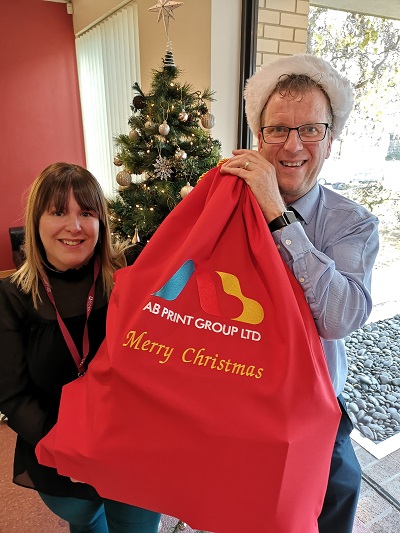 This year one of the businesses which regularly supplies services to our head offices also partnered with Acorn in backing the appeal. Alan Williamson, from Batley-based AB Print Group Ltd, visited our offices to drop off a sackful of toys and gifts for the appeal.
Beginning in November, the appeal ran for a month, until December 12th, after which all the donated gifts are collected up to be sorted and distributed by several organisations responsible for the care of children in need across the Radio Aire region. They choose gifts suitable for the children in their care, wrap them and distribute them in time for Christmas Day.
Our main picture shows Acorn employees (from the left) Cath Beecroft, Nicola Howe and Kennedy Armitage with just some of the toys donated by Acorn staff and local members of the public. Also pictured is Alan Williamson delivering the donations from his company, AB Print Group Ltd, to Acorn's Mission Christmas co-ordinator Nicola Howe.