'Different', 'distinctive', 'unique' and 'one-off' are all terms that advertisers like to use to market their products, making buyers believe they're getting something special and like no other.
Sometimes though, it's also good to be 'standard', 'one of the crowd', 'in the majority' or part of 'the norm'. Why? Well if you've ever tried to buy something that is non-standard, that doesn't adhere to the norm, then you'll know it often involves added complexity, complications and expense. Uniqueness comes at a price.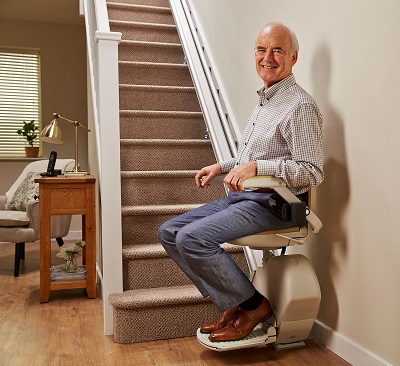 There's a reason why most things are made to 'a standard' – a particular design or set of measurements. It makes them easier and cheaper to produce, and easier to accessorise with things which other manufacturers make to fit 'the standard'.
For example, in the UK most homes are built with a standard domestic staircase, which in practise means a straight staircase with 13 'treads' (the part you stand on) and 14 'risers' (the step up between treads), with a 'landing' at the top and a clear floor area at the bottom. The depth of the treads and height of the risers is also standardised to meet building and safety regulations, meaning a standard UK staircase is usually about 10 feet 10 inches in length.
If you live in a very old house (pre-dating building regulations) or an architect-designed one-off dwelling, you might have a staircase which is a long way from the standard. Some houses also have 'return' or curved staircases, built to give a particular look or make the best use of space. Yet most UK home owners us the 'bog standard' 13-tread straight staircase, and if you're one of them, there's good reason to be happy about it.
At Acorn we manufacture, supply and install more stairlifts for standard straight 13-tread staircases than any other type in the UK. Our award-winning Acorn 130 Straight Stairlift is the perfect straightforward solution for Britain's most popular staircase. It is also the most cost-effective.
Because of its simple design, based on a single straight stairlift rail, it is quick and easy to install, often taking one of our skilled installers less than an hour! As with all Acorn Stairlifts, the rail is fixed to the stairs, not the wall, so there is no messy and disruptive structural or, or the need to redecorate afterwards.
The stairlift is plugged into the nearest available domestic socket and only draws current to top up the powerful DC batteries housed in the stairlift carriage when it is 'docked' at the top or bottom of the stairs. This not only makes it economical to run, but ensures you'll never be left stranded on the stairs if there's a power cut or a trip switch operates.
Even for 'standard' staircases, no two are entirely identical and you might benefit from a popular option such as a short hinged rail section at the foot of the stairs. This enables the bottom section of rail to be folded up out of the way when the stairlift is not in use if it would otherwise cause an obstruction or trip hazard at the foot of the stairs.
Some staircases are narrower than others, but the slimline design of the Acorn 130 means it sits close to the wall, taking up a minimum of space, and the footrest, seat and armrests of the carriage all fold up out of the way when not in use, making it easier for other people to use the stairs.
Of course, Acorn also supplies stairlifts for non-standard curved or return staircases and our patented FastTrack® modular rail system means we can build a tailor-made stairlift on-site in your home within a few days of your order – faster than any other manufacturer. In fact, in 26 years of supplying stairlifts, not just in the UK but around the world, there have been very few times when we've come across a staircase which we couldn't find a stairlift solution for.
But there's no escaping the fact that the simplest, easiest and cheapest solution in Acorn Stairlifts' range is for a standard UK straight staircase. So if you are the proud owner of one, first give yourself a congratulatory pat on the back and, second, if you struggle to use those stairs, give us a call on 0800 016 9760.
One of our nationwide network of home surveyors will call at a time convenient to you to measure your staircase and assess your individual needs. Our surveyor will also advise on any options you might need, such as the hinged rail, answer any questions you might have, and provide a comprehensive quote with no hidden extras and valid for a full year.
We think you'll be pleasantly surprised at how cost-effective an Acorn Stairlift will be as an investment in improving your daily quality of life and retaining your independence in your own home. Especially if you're lucky enough to have a standard UK straight staircase.