Today we wish Happy Birthday to fifties heartthrob and multi-talented British entertainer Tommy Steele, as he turns 82.
Born Thomas Hicks in Bermondsey, on December 17th, 1936, the talented Londoner would become Britain's first teen idol and rock 'n' roll hero, going on to star in films and stage roles.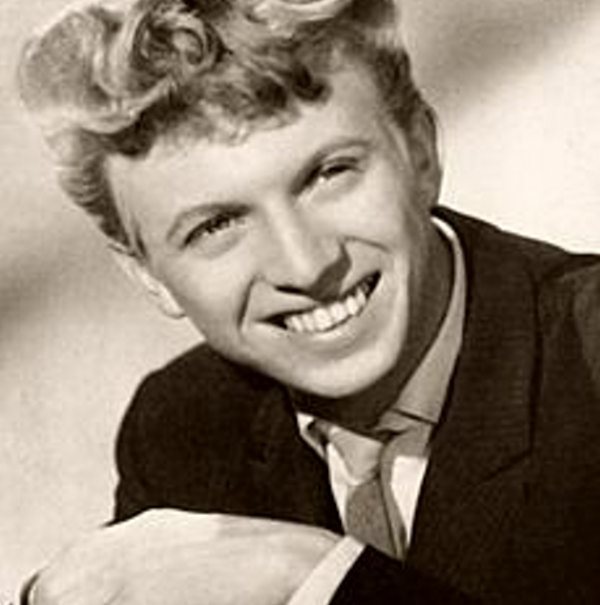 Before finding fame, he had various odd jobs, but spent his spare time learning the guitar and banjo and performing in two Soho coffee bars, both as a solo artist and with an up and coming skiffle group, The Vipers. When Tommy got a job as a merchant seaman, it took him away from London for the first time and broadened his horizons.
When his ship docked in the USA, he heard Buddy Holly and fell in love with rock 'n' roll, turning his back on the skiffle craze sweeping Britain. It was around that time that he was discovered by a freelance photographer, John Kennedy, who liked his clean-cut good looks and thought he could be Britain's answer to Elvis Presley.
Tommy also adopted the stage name Steele, adapting the surname of his Scandinavian grandfather, which was written 'Stil' but pronounced 'Steel', adding the extra 'e' to make it more distinctive. His first taste of fame came as frontman of pioneering UK rock 'n' roll band Tommy Steele and the Steelmen, whose first single, "Rock with the Caveman", reached number 13 in the singles chart on its release in 1956.
Other singles followed, the winning formula being to pick records which were a hit in the USA then quickly record and release a UK cover version before the American original made it over here. One of Steele's biggest early hits, "Singing the Blues", followed that format, but there was a hitch when American singer Guy Mitchell's version caught the attention of British audiences sooner than expected. It went to No.1 in the British charts on January 4th, 1957, but was knocked off the top spot the following week by Steele's home-grown cover version of the same song!
In those days, pop careers could be short-lived and performers recorded and released singles in quick succession to make the most of their time in the spotlight. Steele's early singles came out at the rate of one every three weeks and just four months after his first appearance in the UK charts he was starring in his first film, "The Tommy Steele Story". It was an entertaining and song-packed outing based only very loosely on his real 'rags-to-riches' story.
Plans to make him the 'British Elvis' never really panned out – UK fans preferred the real thing, although Steele did beat Presley to the UK No.1 spot in the singles chart. If anyone could claim that title it was Cliff Richard, but he has acknowledged the inspiration he took from Steele as well as Presley.
A string of singles, albums and films followed for Steele, who proved himself a capable actor and bankable star in hit musicals such as "It's All Happening", "The Duke Wore Jeans", "Tommy the Toreador", and "Finian's Rainbow", in which he starred alongside Fred Astaire and Petula Clark.
There were West End stage roles too, including "She Stoops to Conquer", the title role in "Hans Christian Anderson" (played by Danny Kaye in the movie), and "Half a Sixpence", specially written for Steele and leading to him also starring in the film version alongside Julia Foster.
With changing tastes from the 1970s, Tommy Steele began to fall out of the mainstream, but he had built a loyal army of fans and continued to star in and direct a string of musical stage shows including "Singin' in the Rain", "Some Like It Hot" and "Scrooge: the Musical". As recently as 2008, at the age of 71, he toured in the lead role of stage musical "Doctor Doolittle". The following year, 2009, a new album, "The Very Best of Tommy Steele", reached the top 40 in the UK albums chart.
Less-well-known is that Tommy Steele is a respected sculptor, with several of his works on public display. One, titled "Bermondsey Boy", was stolen from Rotherhithe Town Hall in 1998, while another, "Eleanor Rigby", was inspired by the Beatles song and donated to the city of Liverpool, installed near the Cavern Club. A sculpture of rugby players is on display at Twickenham Stadium while a lifesize statue of Charlie Chaplin as "The Tramp" stood outside Steele's home in Surrey.
Married since 1960 to his wife, Ann, and with a grown-up daughter, Tommy Steele was awarded the OBE for services to entertainment in 1980. As he turns 82 today, we join with his fans in wishing this enduring star many happy returns.