One note of sadness during the usually joyful period between Christmas and New Year this year was the death on December 28th of dearly-loved British actress June Whitfield.
With a 70-year career in showbiz, recognised by a Damehood in the 2017 Birthday Honours list, Miss Whitfield died peacefully at the age of 93. Fellow stars and celebrities rushed to pay tribute to the legend of British comedy, who has been a fixture of radio, film and television since the late 1940s.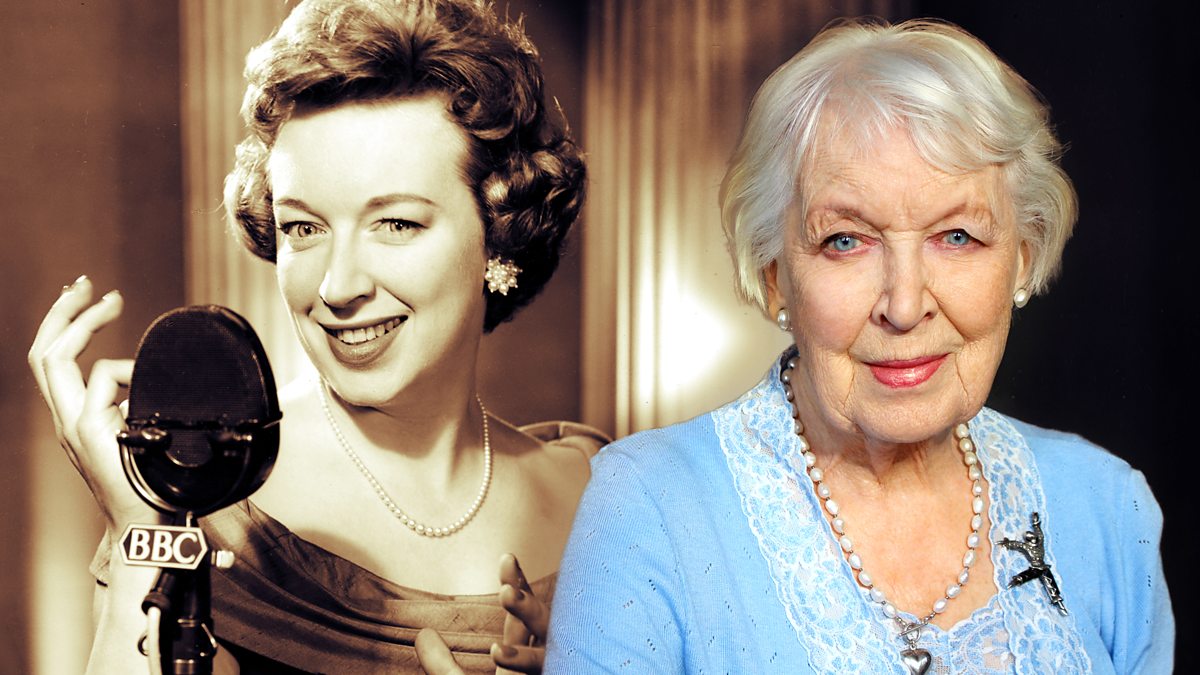 Born in Streatham, London, in 1925, she was the daughter of the managing director of Dictograph Telephones, a successful business founded in Yorkshire by her grandfather. Both of June's parents were keen amateur actors and she made her first appearance on stage at the tender age of three, after her mother enrolled her at a local dance studio.
During the war she was evacuated, first to West Sussex and then Cornwall, later moving to Huddersfield, West Yorkshire, with her parents. There she learnt shorthand and typing before moving back to London to continue her secretarial studies at Pitman's College. All this time she pursued her interest in drama, enrolling at the Royal Academy of Dramatic Art (RADA), from where she graduated with a diploma in 1944.
By then she had already made a few appearances on radio, displaying an early talent for adopting different voices and accents. She also secured minor roles on the West End stage and in provincial theatre, making her first credited TV appearance in 1951. Her big break came in 1953 on the successful radio comedy "Take It From Here", starring Jimmy Edwards and Dick Bentley.
June was chosen to replace an existing star of the show, Joy Nichols, who had decided to emigrate to America. She quickly made her mark, especially in the role of Ron Glum's fiancée "Eth" in the popular portion of the show known as "The Glums". Over the next 15 years she secured many small roles in some of the era's most popular TV shows, including "Dixon of Dock Green", "The Benny Hill Show", "Steptoe and Son" and "Frankie Howerd".
June also had a part in one of British comedy's most celebrated sketches, playing a nurse in "The Blood Donor", a classic 1961 episode of "Hancock". There were film appearances too, including 1959's "Carry on Nurse", the first of her four "Carry On" appearances.
In 1955 she married surveyor Timothy Aitchinson, although she continued working under her now-well-known maiden name. The couple were married for 56 years, until his death in 2011, and had a daughter, the actress Suzy Aitchinson.
By the 1960s June was a regular fixture on TV and radio, gaining her first starring role in the 1966 sitcom "Beggar My Neighbour". Following that she worked with Terry Scott for six years in "Scott On…", establishing a comedy partnership which would eventually lead to her best-known role, in the long-running sitcom "Terry and June". Running for eight years and 65 episodes to 1987, it followed on the heels of another popular series "Happy Ever After", starring the same comedy couple in almost identical roles and which itself ran for five series.
Throughout these years June continued to appear in a host of other popular TV shows and films, and in the 1980s increasingly returned to radio comedy and the theatre stage. In 1982 she was made a Freeman of the City of London and in 1985 awarded an OBE.
By the early 1990s, when she could have been forgiven for slipping quietly into retirement, June was as busy as ever, bolstered by a plum role in hit comedy "Absolutely Fabulous", playing the mother of Jennifer Saunders' character Edina. She also continued making guest appearances in TV series including "Midsomer Murders", "New Tricks", "The Royal" and even hit US sitcom "Friends".
In 1994 she was given a Lifetime Achievement Award by the British Comedy Awards and in 1998 was promoted to CBE. Her autobiography, "And June Whitfield", was published in 2000, and the following year she made her first appearance in "Last of the Summer Wine", joining the cast as a regular from 2005 to the long-running show's finalé in 2010.
Since then, and now rightly recognised as a 'national institution', she has appeared in both Coronation Street and EastEnders, countless other TV shows, and reprised her role in "Absolutely Fabulous: The Movie" in 2016.
Being made a Dame in the Queen's 2017 Birthday Honours was the pinnacle of a long and illustrious career, yet despite her success she never sought a solo lead role, saying in her autobiography that she lacked the drive and confidence. Instead she was happy to share the limelight and attributed the premature deaths of other comedians she worked with, including Tony Hancock and Tommy Cooper, to "the responsibility, the stress and strain" of carrying their shows.
Able to enjoy her own life and carry on working as she wished into her 90s, it seems June Whitfield had the right recipe. She will be remembered with huge affection by all who knew her and millions of fans she never met.