Making a New Year's resolution to take up the offer of a free NHS health check could prevent people developing dementia, as well as flagging up other physical conditions.
The national health check – a 20-minute, pain-free assessment carried out by a GP or nurse and involving tests on blood pressure, weight and height – is free to everyone aged 40 and above.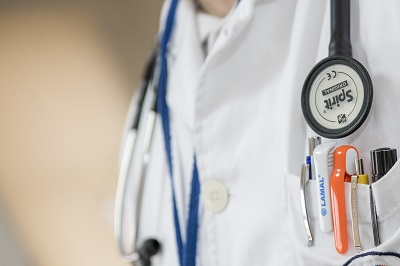 Symptoms like high blood pressure or an irregular heartbeat increase the risk of having a stroke or suffering a heart attack and can be spotted as part of the routine health check. The national health check programme also picks up conditions such as kidney disease and type 2 diabetes and, since June, has included advice about preventing dementia.
Its aim is to spot potential problems before they develop into something more serious, and to fend them off through a range of treatments or positive lifestyle changes. Time and again, this 'preventative medicine' approach has proved both more effective for individual patients and more cost-effective for the NHS.
Yet the most recent figures show that of the 15 million people eligible for a free NHS health check over the past five years, fewer than 50% took one. For every 2% reduction in the number of people experiencing stroke or other heart problems there are around 10,000 fewer dementia cases later in life.
As part of the long term plan for the health service, NHS England has committed to improving care for heart conditions and stroke. On average, four strokes can be prevented for 100 people who are identified with atrial fibrillation (irregular heartbeat) and receiving anticoagulation medication which helps to thin, prevent and break up dangerous blood clots.
Alistair Burns, National Clinical Director for Dementia and Older People's Mental Health for NHS England said: "Heart disease and dementia are two of the biggest health risks facing people in our country and the national health check will help stop both.
"Attending a free NHS health check is a great opportunity to discuss existing health conditions, and to work out how to reduce the risk of developing dementia and other illness in the future. The start of a new year is exactly the right time to resolve commit to taking a simple, free and potentially life-saving step towards a healthier life."
Everyone aged between 40 and 74 with no pre-existing health conditions is invited automatically for their free NHS health check, which takes place every five years. However, if you think you would benefit from one, you don't have to wait. Just contact your GP surgery to request one.
The NHS in England has committed to improving early diagnosis of dementia and has already made significant improvements in care for older people, including introducing certificates for GP surgeries which have adopted additional training to spot mental ill health among people aged 65 and older.
The national target to ensure at least two-thirds of people living with dementia are diagnosed and treated has been met for the past two years, and the upcoming long term plan for the health service will build on this progress.