THERE were angry clashes in the House of Commons when news broke 25 years ago today that Britain's last major car manufacturer, Rover, had been sold to German rival BMW.
A statement issued by the London Stock Market confirmed that the German car maker was buying the 80% majority share in Rover from British Aerospace (BAe), for £800 million. It was only six years since BAe had bought the business – formerly British Leyland – out of public ownership for a significantly smaller £150 million, leading to claims the British taxpayer had been swindled.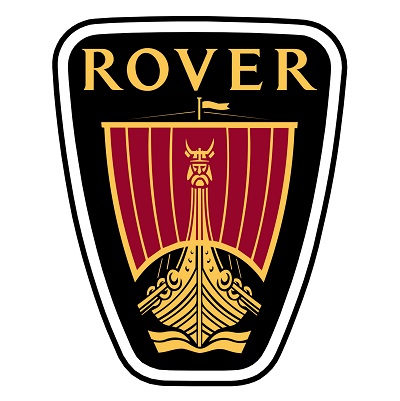 The remaining 20% of the business had been owned since 1980 by Japanese car maker Honda, which worked closely with Rover on several joint projects. It had recently offered to increase its stake in Rover to 47.5%, but was taken by surprise and none too happy when it was sold after BMW made a secret bid for the business.
Labour leader John Smith criticised the deal, saying it would only satisfy BAe's "short-term need for cash". However, Conservative Prime Minister John Major took a different view, saying the acquisition by BMW would strengthen the Rover brand and safeguard the jobs of 33,000 workers at its three UK plants in Birmingham, Oxford and Swindon. Working with BMW would lead to joint development of new models at the prestige end of the car market, he said.
"The prospects for Rover in the future are excellent," said Mr Major. "The new arrangements will provide new export markets and more investment."
Rover chairman George Simpson had already flown to Tokyo to tell senior Honda executives of the BMW deal and try to placate them. It didn't work, and just 20 days later Honda announced it was selling its 20% share in Rover to BMW, making the German company the sole owner. However, that also meant serious supply problems for Rover's UK plants, as several major components for its cars were made by Honda under its joint working arrangements. No BMW components were designed to fit cars in the existing Rover line-up.
The 'fait accompli' BMW deal was seen as a snub to Honda, and one which the government was keen to play down. Minister for Industry Tim Sainsbury attempted to do just that, telling the Commons: "I would like to reassure any Japanese investors that as far as this country is concerned we will continue to welcome Japanese investment."
There was further anger about the sale a week later, when Rover's balance sheet was made public. It showed the business had £271 million more in assets than had previously been accounted for – assets which belonged to the British taxpayer when the business was in public ownership, but which now belonged to BMW.
Yet despite Mr Major's optimism and BMW investing heavily to turn the company around, Rover did not fare well in German hands. Most of its models were becoming outdated and had a poor reputation for reliability and build quality, especially compared to cheaper Japanese cars entering the British market. Rover also enjoyed a loyal customer base among British buyers, but loyalty only stretches so far and many turned their backs on the brand once it was in foreign ownership.
Having spent an estimated 15 billion Deutschemarks on Rover and failed to make a go of it, BMW sold it in 2000 to the Phoenix Consortium, a group of four British businessmen headed by former Rover chief exec John Towers, for the princely sum of £10. As its name suggested, the consortium hoped to see the business – which it renamed MG Rover – rise from the ashes.
However, BMW kept hold of the 'best bits' of the Rover group, building the new and profitable Mini family of vehicles and selling Land-Rover to Ford, where it was reunited with another former British Leyland stablemate, Jaguar.
Despite selling respectable numbers of its MG Rover cars, the Phoenix Consortium sustained heavy losses and ceased trading in April 2005 with debts topping £1.4 billion. That wasn't quite the end of the story though. The MG marque was sold on to Chinese car maker Nanjiing Automotive, which later merged with China's biggest car maker SAIC.
It now produces three MG models in the mid-price car market, designed and engineered at part of the old Rover production site in Longbridge, Birmingham. Ford later sold its Land-Rover and Jaguar businesses to TATA Motors of India, which currently holds the rights to the Rover marque.