GOOD news if you struggle to get an appointment at your local GP surgery, with NHS England set to recruit "an army of 20,000 more staff" including pharmacists, physiotherapists and paramedics to work in practices across the country.
The move is part of a new five-year contract for General Practice across England, designed to ease the pressure on family doctors who will be able to spend more time with the patients who need them most.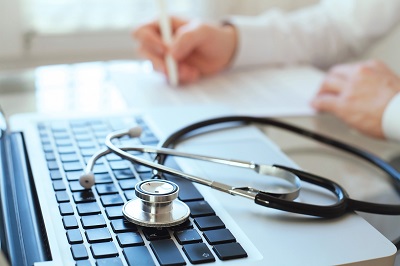 Underlying the plan is the knowledge that many people who visit their GP don't really need to see a doctor, but could be treated just as effectively by a pharmacist, paramedic, physio, practice nurse or 'physician associate'. Currently, a patient typically makes an appointment to see the doctor, who may then refer them on to these more appropriate sources of treatment. This effectively makes the doctor a 'middleman' in the process, which is a poor and inefficient use of the most valuable and skilled resource in primary care.
The new system 'cuts out the middleman' by having a range of treatment options available at GP surgeries, so a patient can access the most appropriate one directly without having to see the doctor first. This in turn eases pressure on doctors, who will be able to see the patients who really need their care more quickly and spend more time with them than the standard 10-minute appointment.
For example, someone who needs a medicines review would see a highly trained pharmacist, someone with musculoskeletal problems would have quicker access to a physiotherapist and someone with a minor medical issue would be treated by a nurse, paramedic or physician associate. Those who need to see their GP will still be able to do so, and the number of young doctors choosing to train as GPs is now at a record high as the NHS seeks to address existing GP shortages.
Over the past four years 5,000 of these trained support staff have been recruited to work as part of the primary care team in the busiest GP surgeries, with encouraging results. Now an extra 20,000 will be recruited to roll the system out across England and increase the range of services available through most GP surgeries. Other changes will include more 'online appointments' for patients who find them convenient, and more evening and weekend appointments for people who struggle to get to their GP during the working week.
NHS England chief executive Simon Stevens said: "This five-year deal represents the biggest boost to primary care in more than 15 years, giving patients more convenient services at their local GP surgery while breaking down the divide between family doctors and community health services.
"It provides the practical foundation for the big service improvements in the NHS Long Term Plan. Patients across England – in towns, villages and cities – will all begin to see the benefits, beginning this year. And it allows us to keep all that's best about British general practice while future-proofing it for the decade ahead."
The new GP contract is also designed to provide a more 'joined-up' approach to care, strengthening links between GP surgeries and other health services operating in their local community. This should particularly benefit older people receiving help and support at home and residents in care homes. GPs will also have access to trained 'social prescribers', who can work with patients to prescribe a range of non-medical activities and interventions to address underlying issues which impact their physical and mental wellbeing.
Ian Dodge, National Director for Strategy and Innovation at NHS England, said: "General Practice is the bedrock of the NHS, and the NHS needs General Practice to survive and thrive. Through this comprehensive deal, the British Medical Association and NHS England have sought to solve the big problems that General Practice faces, and make it possible to expand services for patients.
"Having a Long Term Plan has allowed us to come up with a five-year funding deal for primary care, for the first time in NHS history. And it is also a good deal for taxpayers, with money going directly into extra staff and services."