JUST one in a hundred UK adults can name the big six known risk factors for dementia and the single 'protective factor' which is known to guard against the degenerative brain condition.
That's the worrying finding of a new UK-wide survey by national charity Alzheimer's Research UK. It found an alarming lack of awareness about dementia, with almost half (48%) of the 2,361 people surveyed unable to name any of the known risk factors.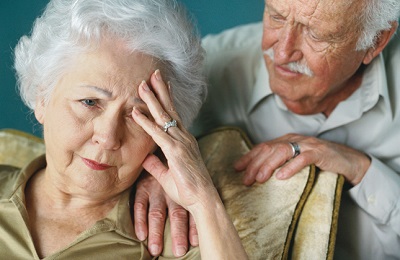 The 'big six' known risk factors for dementia are heavy drinking, genetics, smoking, high blood pressure, depression and diabetes, while the single factor known to protect against it is physical exercise. Latest evidence suggests a third of dementia cases could be influenced by these factors which are within our control to change, so the survey findings highlight a clear need for greater public awareness around dementia prevention.
Entitled "Dementia Attitudes Monitor", the survey aims to understand public perceptions about dementia and will be repeated every other year to see if these attitudes are changing. At the moment, too many people assume it is 'down to fate' whether or not they will develop dementia and that there is nothing they can do about it, when clinical evidence shows that lifestyle changes, especially in middle age, can make a difference.
Key findings from the survey include that:
More than half of UK adults (52%) now say they know someone with dementia
Only half (51%) recognise that dementia is a cause of death
More than a fifth (22%) incorrectly believe dementia is an inevitable part of getting older
Only a third (34%) believe it is possible to reduce the risk of dementia, compared to 77% for heart disease and 81% for diabetes
Almost three-quarters (73%) of adults would want to be given information in midlife about their personal risk of developing dementia later in life, if doctors could do so.
The survey also uncovered a big public appetite for research developments which could provide better information about personal dementia risk, or lead to earlier diagnosis of the diseases behind dementia, most commonly Alzheimer's. For example, 85% said they would take a test through their doctor to reveal if they were in the very early stages of Alzheimer's or another dementia (even before symptoms showed), if such a test could be developed through research.
Commenting on the survey results, Hilary Evans, Chief Executive of Alzheimer's Research UK, said: "It's a sad truth that more people are affected by dementia than ever before and half of us now know someone with the condition. Yet despite growing dementia awareness, we must work harder to improve understanding of the diseases that cause it.
"Dementia is the UK's biggest killer, but only half of people recognise it even causes death, and almost half of UK adults are unable to name one of six known risk factors for dementia. Making breakthroughs in public understanding has the potential to empower more people to take steps to maintain their own brain health, to seek a diagnosis and to support research that has the power to transform lives."
Sue Strachan, who was diagnosed with vascular dementia in 2014, said: "I wasn't very fit when I was diagnosed with dementia and my GP advised me to take up exercise to try to manage my condition. I wish I'd started earlier, because good heart health can have such a positive impact on the brain. I can see that society's view of dementia is improving, but I still experience misunderstanding about the condition – not least that there's nothing that can be done to help.
"We must make sure people are informed about dementia, so they're more likely to engage with advances in research that could make such a positive difference to people's lives in future."
• You can read the Dementia Attitudes Monitor survey in full by clicking here and find out much more about dementia and the help and support available by clicking here to visit the Alzheimer's Research UK website.