MAKING better use of the skills and expert knowledge of highly trained pharmacists in helping people manage their medication and treatment is vital to the future of the NHS.
A review of front-line patient care has found that local pharmacists are a greatly under-used resource in the NHS. Making better use of their skills could lead to more patients being seen quickly and efficiently and ease the burden on overworked GPs, enabling them to devote more time to the patients in greatest need.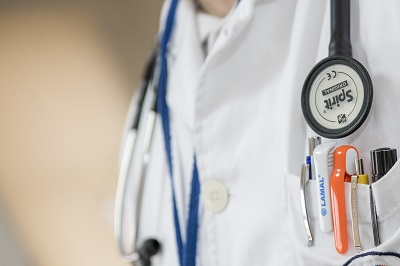 Now, as part of a new five-year restructuring of primary care called the "GP Contract", pharmacists are set to take on an expanded role across the country. It will see 'clinical pharmacists' installed as part of the core team at more GP surgeries – something which has already been successfully trialled in several areas. These clinical pharmacists will interact directly with patients who don't necessarily need to see a doctor, but do need expert advice about their prescriptions or other treatment.
The scheme, which has the backing of GPs, is now being rolled out across England, creating thousands of opportunities for pharmacists to work from local surgeries as part of a "primary care network". These networks comprise a range of health professionals, including GPs, clinical pharmacists, nurses, physios, therapists and social care providers.
Each network will work with groups of neighbouring GP practices, covering up to 50,000 people, and the networks will be guaranteed significant funding over coming years as part of the 'NHS Long Term Plan', aimed at transforming care across the country.
Work is now under way to recruit clinical pharmacists in each primary care network. All clinical pharmacists will undertake additional clinical training and work to deliver appropriate structured medication reviews, improve medicine safety, support care homes and run practice clinics.
Up to 10% of hospital admissions in the elderly population are medicines-related and research shows that up to half of patients do not take their medicines as intended. Better management of medicines by clinical pharmacists working with patients could make a big difference in this area.
Clinical pharmacists undergo an 18-month training programme on top of their original five-year qualification, and work as part of a multi-disciplinary team in a patient-facing role. They will use their expert knowledge of medicines to clinically assess and treat patients with specific diseases and illnesses. Priorities for clinical pharmacists in primary care networks will include:
Undertaking medication reviews for patients most in need, including those with dementia, cardiovascular disease and other major conditions
Improving safety, outcomes and value from medicines through a person‑centred approach to safe, effective medicines use
Providing regular clinical pharmacist-led medicine reviews for care home residents and people with learning disabilities and autism
Reducing inappropriate use of antibiotics.
NHS Chief Pharmaceutical Officer Keith Ridge said: "The new GP Contract is a boost for patient care and a tremendous vote of confidence in the pharmacy professions. This historic five-year deal is one of the first steps to delivering our NHS Long Term Plan and I'm pleased to see such clear recognition of pharmacists' role at the heart of people's care.
"From medication review for people on too many medicines, to the reduction of inappropriate use of antibiotics, the skills of clinical pharmacists and pharmacy technicians working with patients, and the wider primary care team, will make a real difference to the communities we serve."