TENS of thousands of people have already been helped to overcome back pain, arthritis and other muscle, bone and joint conditions without needing to go to hospital, thanks to additional specialist care provided at local GP surgeries.
Now, millions more are set to benefit in similar ways as the NHS delivers on its 'Long Term Plan' promise to deliver more healthcare services closer to the patients who need them. Trials in 41 areas have seen patients choosing to be assessed and treated for common musculoskeletal conditions by physiotherapists with enhanced skills who are based in GP practices – rather than waiting to see a GP to get a referral to hospital.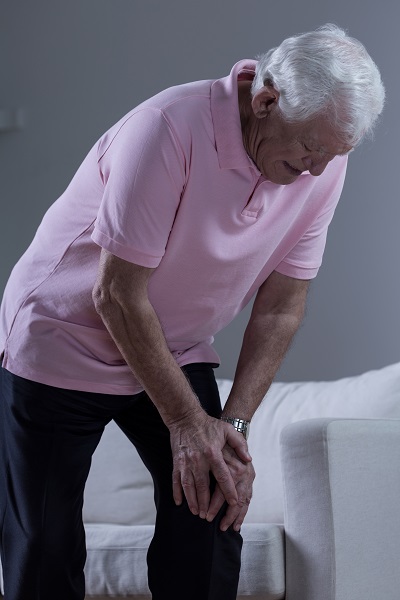 Evaluation of the service found that in some areas it delivered hundreds of thousands of pounds of savings, which the NHS can reinvest into patient care, while patient satisfaction with the care they received was very high – in some cases 100%. A new evaluation this month shows that people are overwhelmingly in favour of this more direct approach, saying that they would be happy to see a physiotherapist as the first point of contact instead of a GP if they have back or joint complaints.
In the wake of success in trial areas, the service is now being rolled out to help more patients across the country. Initial findings from the pilot projects show that faster treatment leads to faster recovery. Up to seven in 10 patients were successfully discharged after just one consultation, and one part of the country reduced the number of people requiring long-term physiotherapy care by a fifth. The service also helps people to manage their arthritis.
The other big advantage of allowing patients more direct access to the specialist care they need is in reducing pressure on GPs' time, with one practice freeing up an extra 560 appointments over the course of a year. Patients who still want, or need, to see their GP can do so, but in many cases the GP appointment only gives them a cursory examination and a referral to hospital to see a physiotherapist. Having direct access to highly-skilled 'physios' in local GP surgeries cuts out this inefficient and time-consuming process.
Professor Stephen Powis, NHS medical director, said: "More physios based in community GP surgeries means people have more choice and can get the treatment they need without waiting weeks to make what can be a long journey to hospital for a short appointment. It is a great example of how the NHS Long Term Plan will increasingly deliver more care options closer to home over the coming years."
In a poll of 2,005 UK adults conducted for the Chartered Society of Physiotherapy, nearly three-quarters (73%) said they would take an appointment with a first contact physiotherapist if they were offered one when seeking help for a bone, joint or muscle problem, with fewer than one in ten saying they would decline.
Professor Karen Middleton, Chief Executive of the Chartered Society of Physiotherapy, said: "The most important thing for patients is to see the right person at the right time and placing physiotherapists in GP surgeries allows them to do just that. It speeds up access to the expertise they need, while reducing the likelihood of them having to attend further unnecessary appointments or undergoing tests they don't require.
"It's working already in a number of places across the country and the patient satisfaction results from those services speaks volumes about the public support for seeing a first contact physiotherapist. The expansion of this role is great news for patients and symbolic of the transformation needed for the NHS to continue to deliver high quality care where it's needed most."