FEARS that young people who have never smoked might take up 'vaping' with 'e-cigarettes' because it is seen as cool or trendy seem to be unfounded.
Vaping has brought marked benefits for those trying to quit smoking tobacco, and increased the numbers doing so. Using an 'electronic cigarette' (e-cig) device, vapers can still get their hit of nicotine – the addictive element in tobacco – but without the extremely damaging tar and other toxins which are the real health danger of cigarettes and other tobacco products.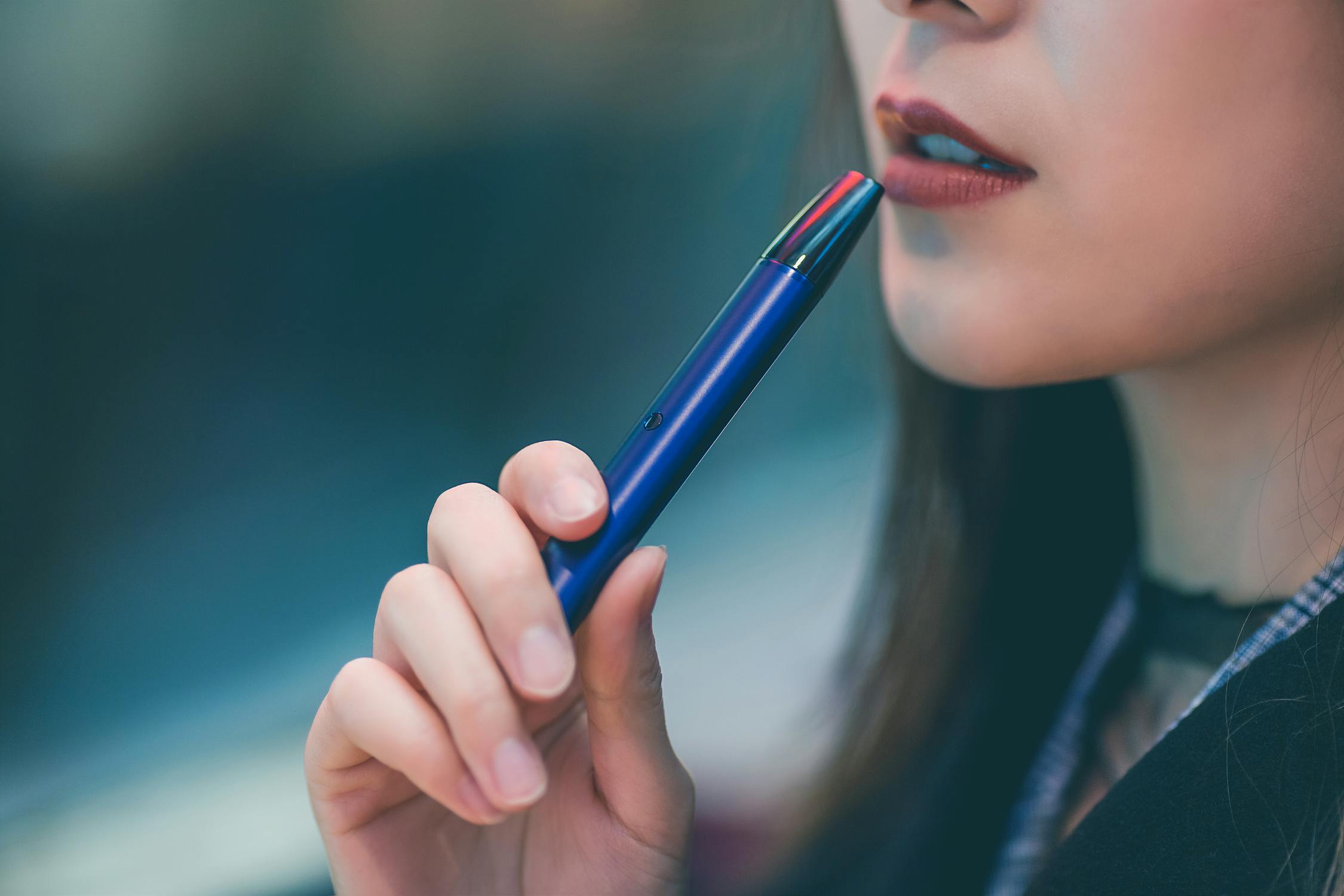 While vaping is not totally safe, independent research has shown it to be at least 95% less damaging to health than smoking. For smokers trying to quite, it has proved a helpful substitute and the nicotine element of the flavoured liquids used to create the vapour in e-cigs can be gradually reduced to wean people off their addiction, ultimately stopping smoking or vaping altogether.
However, as vaping soared in popularity, some campaigners warned that young people who had never smoked might be tempted to take it up because it was seen as trendy – an image boosted by strong and persuasive marketing of e-cig devices as 'cool' accessories to carry round and use.
But a new report from Public Health England (PHE) has found that regular vaping remains very low among young people and seems to have plateaued among adults. The report found that only 0.2% of young people who have never smoked have taken to vaping on a regular basis.
Produced by researchers at King's College, London, the report is the first of three commissioned by PHE as part of the Government's 'Tobacco Control Plan for England'. It looks specifically at how many people are vaping with e-cigs, rather than its potential health impacts, which be the subject of a future report. The findings show that while experimentation with e-cigs among young people has increased in recent years, regular use remains low. Only 1.7% of under-18s use e-cigs weekly or more, and the vast majority of those also smoke or are using e-cigs to quit smoking.
Regular vaping among adults has plateaued over recent years and remains largely confined to smokers and ex-smokers, with 'quitting smoking' being the main motivation for adults using e-cigs. Professor John Newton, PHE's Health Improvement Director, said: "In contrast to recent media reports in the US, we are not seeing a surge in e-cigarette use among young people in Britain.
"While more young people are experimenting with e-cigarettes, the crucial point is that regular use remains low and is very low indeed among those who have never smoked. We will keep a close watch on young people's vaping and smoking habits to ensure we stay on track to achieve our ambition of a smoke-free generation."
The report also recommends stronger official promotion of e-cigs to smokers as an effective way to quit. Despite e-cigs now being the most popular quit aid, just over a third of smokers have never tried one. Only 4% of quit attempts through government-funded Stop Smoking Services in England are made using e-cigs, despite it being an effective approach. The report recommends that Stop Smoking Services should do more to encourage smokers who want to quit with the help of an e-cigs.
Smoking rates in young people have plateaued in recent years, while smoking rates among adults continue to fall, with just under 15% of adults in England smoking, according to government figures. A major recent UK clinical trial found e-cigs, combined with face-to-face support, to be up to twice as effective for quitting smoking as other nicotine replacement products, such as patches or gum.
Professor Newton added: "We could accelerate the decline in smoking if more smokers switched completely to vaping. Recent new evidence clearly shows using an e-cigarette with Stop Smoking Service support can double your chances of quitting, but with e-cigarettes currently used so rarely in services, it's time for change.
"Every Stop Smoking Service must start talking much more about the potential of vaping to help smokers quit. If you smoke, switching to vaping could save you years of ill health, and even your life."