We always value feedback from customers who have invested in an Acorn Stairlift to enhance the daily quality of life for themselves or a loved one.
Recently one gentleman told us he had put off installing a stairlift in his home for a number of years because, in his words: "It felt like I was giving in".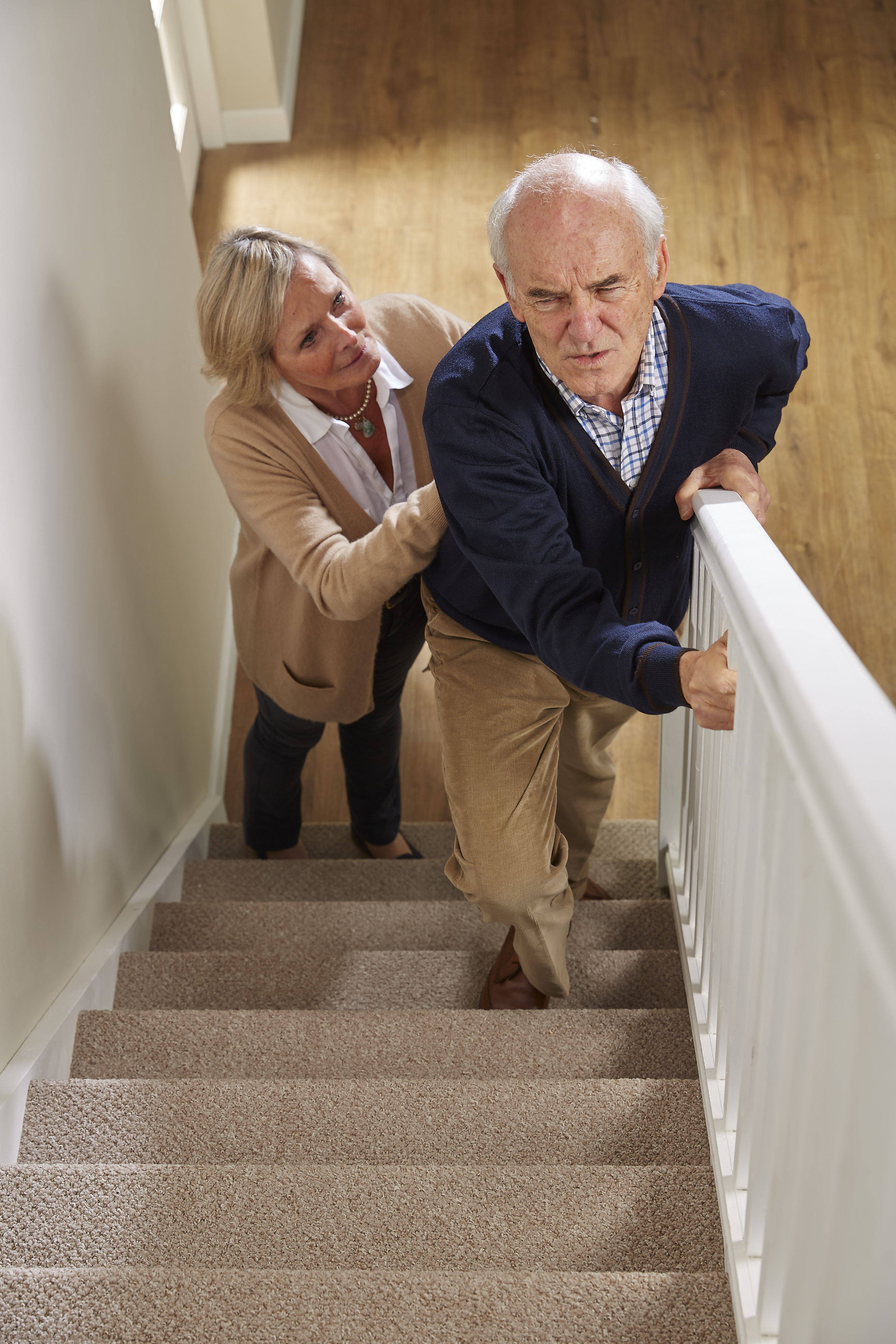 Instead he soldiered on, going up and down the stairs with increasing difficulty and in considerable pain from arthritic joints, to the point where he was virtually climbing them on all fours and in constant fear of falling when coming down again. It was only after he began seriously considering moving home that he instead chose the cheaper and more convenient option of an Acorn Stairlift.
After seeking a number of quotes, he opted for Acorn based on the competitive price and all-round quality of our British-made stairlifts. He was also keen to deal directly with the manufacturer, secure in the knowledge that his new stairlift would be built, installed and maintained by Acorn's own skilled personnel.
Now, in common with many of our customers, he only wishes he'd done it sooner. His Acorn Stairlift means he can go up and downstairs whenever he likes, in comfort and safety. He no longer has to limit his trips upstairs until they're absolutely necessary and the stairlift has given him back full use of all his home, not just the ground floor.
Most of all, the constant worry over using the stairs and the fear of falling on them has been banished completely. So too has any notion that he was "giving in" by installing a stairlift to rid himself of his daily battle with the stairs:
"At first, when I decided to get a stairlift, I thought the stairs had won, that they'd beaten me," he said. "But now I've got the stairlift and can use it whenever I like, I've realised that I'm the winner. I've beaten the stairs because they no longer worry me at all. I used to fret every time I needed to go upstairs, and worry about what I'd do if my arthritis got worse, but now all that's gone."
He's even found that he is more active and able to get more done since having his Acorn Stairlift installed. Instead of wearing himself out on the stairs and then needing long periods sitting in a chair to recover, he is able to put the energy he saves by not fighting the stairs to better use.
"I'm pottering around more, doing odd jobs and helping with the housework, not just downstairs but upstairs too. The stairs used to wear me out and really aggravate my arthritis. Coming down was most painful because it jolted my hips and knees and I had to grip onto the bannister and brace myself against the wall for support, which put a lot of pressure on my arms too.
"Moving around gently on a level surface is nowhere near as bad and now I have a lot more energy for doing that, so I'm not spending all day sitting in my chair recovering from using the stairs or building up to the next time I have to do it. I'm even doing the exercises recommended by my doctor to ease my arthritis."
As our customer has discovered, when you have limited mobility it's all about choosing your battles wisely and putting your energy into safe and enjoyable activities that will benefit you, rather than those which leave you worn out and put you in danger.
To find out how an Acorn Stairlift could give your life a lift, give us a call on 0808 223 4871 or click on the green 'Quick Free Quote' button at the top right of this page. Our free, no-obligation home survey will provide all the information you need about your tailor-made Acorn Stairlift, including a comprehensive quote which has no hidden extras and is valid for up to a year. We can also install within a few days of your order being placed – even next day if urgency is paramount ­– and that goes for curved stairlifts as well as straight ones.