Efforts to maintain and improve the number of qualified staff working in primary care are on track, according to the latest figures from NHS England.
'Primary Care' is the term used for what would usually be your first port of call if you were ill – your local family doctor, GP surgery or medical centre, where a range of medical professionals might be employed. In recent years there has been a crisis of staffing levels in NHS primary care, but various initiatives employed to address this now appear to be bearing fruit.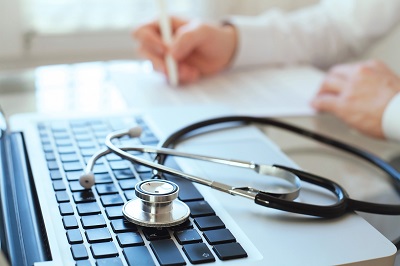 NHS England has recruited 300 more family doctors and thousands more nurses, pharmacists and other staff to work alongside GPs in primary care, delivering a better and more timely service in the community. Latest official figures show there are now 7,302 more full-time equivalent (FTE) health professionals working in primary care than three years ago. That exceeds NHS England's target of an additional 5,000 by 2020 set out in the General Practice Forward View.
In the past year alone, there were 2,635 (2%) more FTE staff working in primary care overall than in March 2018. In addition, the data shows an increase of 226 FTE doctors over the past quarter – and an increase of 312 year-on-year when compared with March 2018 – as GP retention and return to practice schemes take effect and new GP trainees enter the workforce.
At the same time, fewer people are leaving the primary care workforce, so that there has been a net gain of 750 more FTE trainee GPs and 394 more FTE salaried GPs now working in general practice compared with March 2018. Clinical Pharmacists – ­highly trained pharmacists based in GP practices – are also helping by dealing with more patients so that GPs have more time for the patients who need them most.
There were 1,029 FTE Clinical Pharmacists working in general practice by the end March 2019 – an increase of 58 FTE posts over the last quarter and an increase of 287 since March 2018. In total, the FTE count of Clinical Pharmacists in general practice has increased by 38.6% over the year.
Similar initiatives have seen growing numbers of Physician Associates and specially trained nurses working in general practice. Again, these health professionals can see many patients with less serious conditions or medical needs, easing the pressure on GPs and enabling them to focus on patients with more complex needs.
There were 167 FTE Physician Associates working in general practice in England as at March 2019. This represents an increase of 37 FTE over the past quarter and an increase of 97 FTE since March 2018. In total, the FTE count of Physician Associates in general practice increased by 138.6% over the year and there were 16,483 FTE nurses working in general practice – an increase of 313 on last year.
Dr Nikki Kanani, interim medical director for primary care and a London GP, said: "While the GP numbers show some encouraging signs, recruiting, retaining and supporting more doctors into practice remains an absolute priority for us. Today's figures highlight the good work being done locally to support GPs through retention schemes and flexible working, as well as taking on more trainees.
"A significant increase in the number of other health professionals, such as nurses, pharmacists and physicians that work alongside GPs, means patients can get more timely and appropriate access to a wider range of highly trained staff. This supports family doctors to focus on patients with the most complex conditions and eases the workload pressures our GPs face."