July 4th, 1954, was a joyous day for many in Britain as it finally saw the end of rationing!
Food rationing began in Britain on January 8th, 1940, four months after the outbreak of the Second World War. At first, limits were put on the sale of bacon, butter and sugar, but by March of that year all meat was rationed.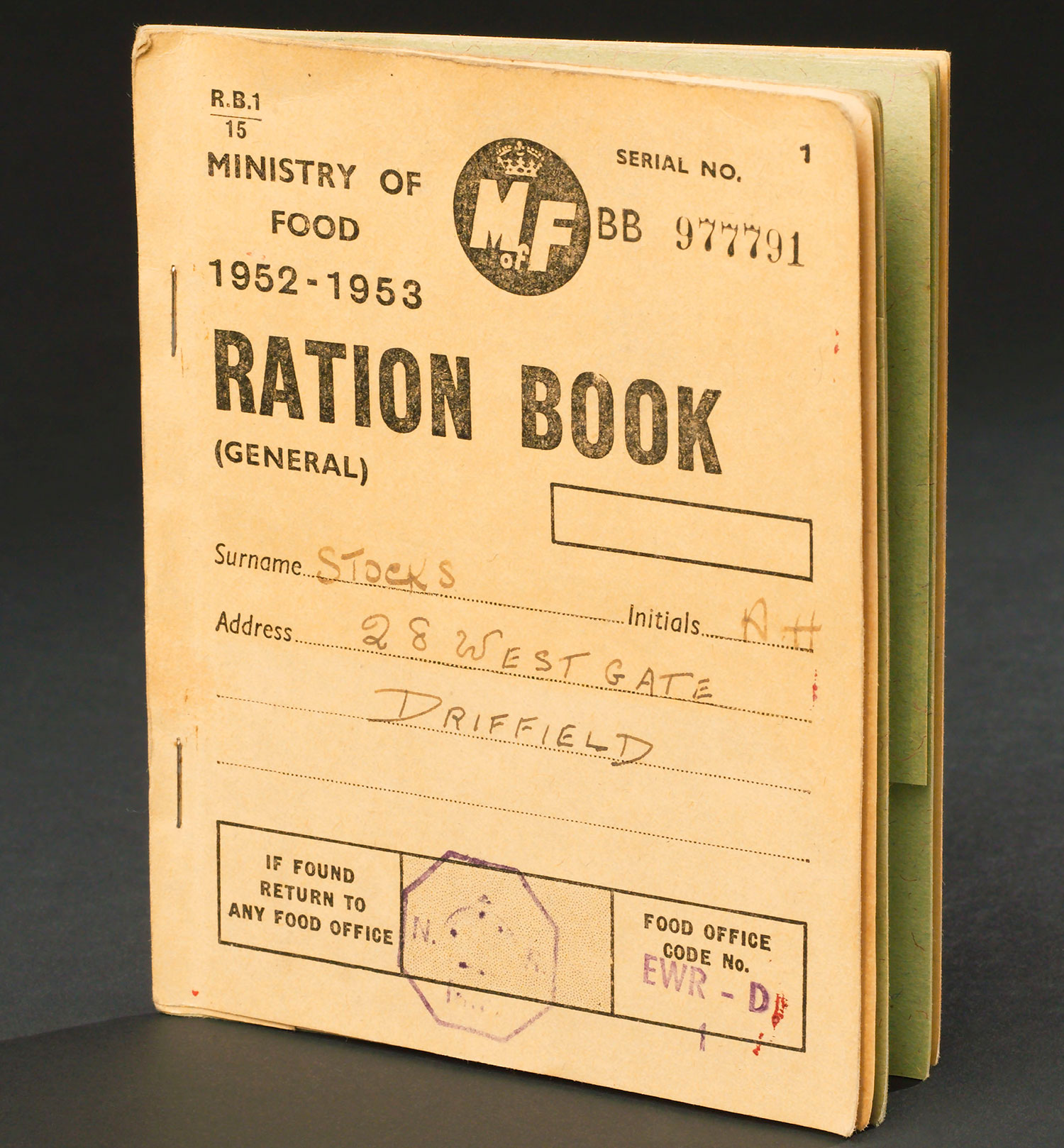 Soon many more foodstuffs followed, including sweets and eggs. Clothes were rationed so that clothing factories could switch to war work, while petrol, paper, washing powder and even soap soon had a place in freshly-printed ration books. People had to register with local shops to use their ration books and long queues often formed outside as news of fresh deliveries spread like wildfire.
Though rationing was never popular, most people accepted it stoically as a necessity of wartime life, believing their small sacrifices would benefit the troops fighting at The Front. Ingenious recipes were devised to make the best use of what little there was, while "make do and mend" became a part of everyday life. One thing that wasn't in short supply was advice on how to make the best of rationing, with official wartime cookbooks published alongside frequent articles in newspapers and magazines.
However, after the war ended at the beginning of September 1945 and ships could once again bring food safely to Britain, the ration book became increasingly despised. The process of "derationing" – gradually taking items off the ration – didn't even begin until 1948, three years after the end of the war. The oft-heard saying that "There's a war on you know!" no longer held water.
First to come off the ration was flour, followed by clothing in 1949. The following year rationing ended on canned and dried fruit, chocolate biscuits, treacle, syrup, jellies and mincemeat. Petrol rationing also ended in 1950, followed later the same year by soap.
Some of the first things to be rationed were the last to be derationed, with sugar and butter only becoming freely available from 1953. When restrictions on the purchase of meat and bacon were finally lifted 65 years ago today, it saw 14 long years of rationing in Britain brought to a close.
Members of the London Housewives Association held a special ceremony in Trafalgar Square to mark "Derationing Day". Many people tore up or burned their Ration Books in celebration, but others chose to keep them as a souvenir. Among them was the Minister of Food, Major Gwilym Lloyd-George, who told his constituents he would keep his Ration Book to remind him of all the traders and organisations which had co-operated with the rationing system for so long.
For the first time since the war began in 1939, London's famous Smithfield Market opened at midnight (when the final derationing came into force) instead of 6am, with meat traders reporting a roaring trade. It wasn't all good news though, as meat prices were artificially high for the first few weeks until supply began to catch up with demand.
There is no doubt that rationing helped Britain both survive and win the war, and many on the Home Front took pride in having adhered rigidly to the rules of rationing, even years after the war ended. But not everyone was celebrating.
The gradual end of the ration also killed off the thriving black market which operated throughout the war and beyond. Despite severe penalties for anyone caught dealing in rationed goods, plenty still did and some prospered. The popular image of a 'Jack-the-lad spiv' supplying a few under-the-counter luxuries was a far cry from the reality of organised gangs profiting from the black market while ordinary people endured the daily deprivations which the Ration Book imposed on their lives.