With soaring heat and humidity set to break records in parts of the UK over the coming few days, we are repeating official advice on how to stay safe and healthy in a heatwave.
The current heatwave is set to peak on Thursday, when temperatures in Eastern England could break the current July record of 36.7°C and might even break the all-time UK record of 38.5°C, measured in August 2003. Hot air rising up from continental Europe is causing the heatwave, but a change in wind direction is set to see it subside after Thursday.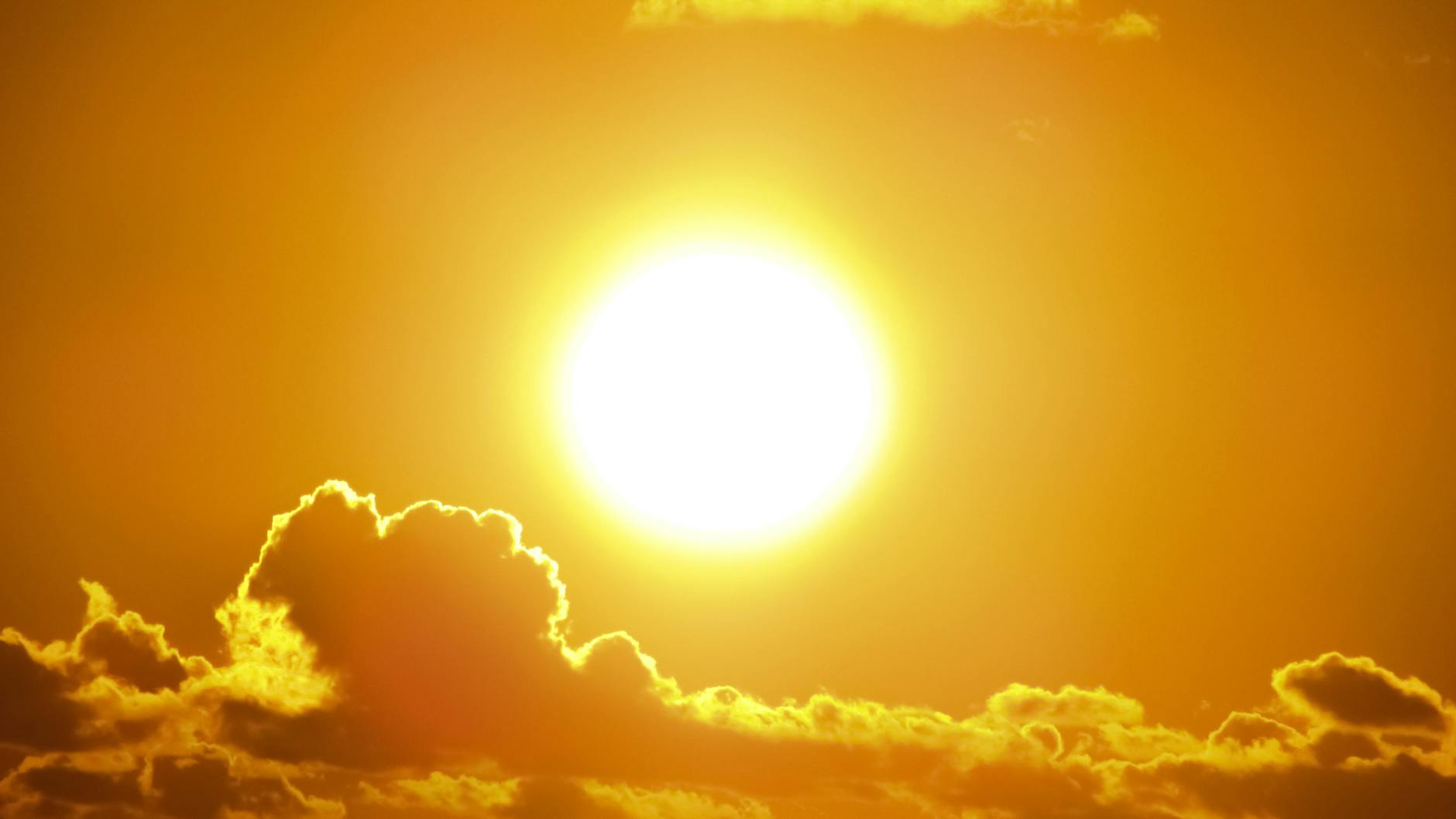 The Met Office has issued a Level 3 Heatwave Action notice, only one down from its most severe Level 4 warning. The Level 3 warning applies to the East Midlands and South East regions of England, with other parts of the UK remaining slightly cooler.
The official advice from the Met Office for affected areas is: "Stay out of the sun. Keep your home as cool as possible – shading windows and shutting them during the day may help. Open them when it is cooler at night. Keep drinking fluids. If there's anybody you know, for example an older person living on their own, who might be at special risk, make sure they know what to do."
Although hot weather can be pleasant for many people – especially if you're on holiday – there are some vulnerable groups such as the very young, the elderly, or those with pre-existing heart and lung conditions who are at particular risk during hot and humid spells.
More in-depth advice is issued by Public Health England, especially for those in these 'at risk' groups. It includes:
close curtains on rooms that face the sun to keep indoor spaces cooler and remember it may be cooler outdoors than indoors
drink plenty of plain water, as sugary, alcoholic and caffeinated drinks can make you more dehydrated
never leave anyone in a closed, parked vehicle, especially infants, young children or animals
try to keep out of the sun between 11am and 3pm, when it is at its hottest
take care and follow local safety advice if you are going into the water to cool down
walk in the shade, apply sunscreen and wear a hat if you have to go out in the heat
avoid physical exertion in the hottest parts of the day
wear light, loose fitting cotton clothes
make sure you take water with you if you are travelling
look out for others, especially older people, young children and babies and those with underlying health conditions.
This last piece of advice is especially important if you know someone who is vulnerable to extreme heat, such as an elderly friend, relative or neighbour, or anyone with a pre-existing health condition which could put them at risk. Make time to check up on people until the current heatwave passes, with temperatures expected to return to more normal levels for this time of year by the weekend.
Owen Landeg, Principal Environmental Public Health Scientist at Public Health England said: "Much of the advice on beating the heat is common sense and for many people spells of warmer weather are something they very much enjoy. However, for some people, such as older people, those with underlying health conditions and young children, the summer heat can bring real health risks. That's why we're urging everyone to keep an eye on those you know who may be at risk this summer."
• To keep up to date with the latest heat-health watch advice from the Met Office, click here.