Hard to believe, but today marks 10 years since the death of First World War veteran Harry Patch, who in his final years became known as "the Last Fighting Tommy".
When he passed away on July 25th, 2009, Harry Patch was aged 111 years, one month, one week and one day. He was the last male First World War veteran living in Europe and the last British man known to have been born in the 1890s. Paying his personal respects, Prince Charles said: "Today, nothing could give me greater pride than paying tribute to Harry Patch, of Somerset."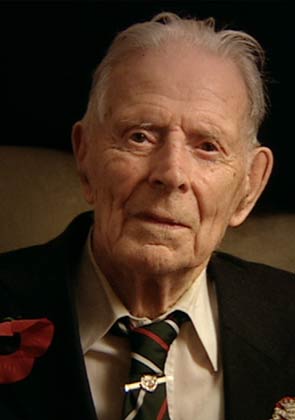 Born on June 17th, 1898, in a village near Bath, Harry was the youngest of three brothers and left school in 1913 to become an apprentice plumber. In October 1916, with the First World War already into its second year, having turned 18, he was conscripted as a Private in the British Army. After training as an assistant gunner in a Lewis gun section, he arrived in France in June 1917, seeing action on the Western Front at the Battle of Passchendaele.
When a shell exploded above Harry and three of his comrades on September 22nd, 1917, Harry was the only one to survive, but serious shrapnel wounds saw him removed from the front line and returned to England three months later. He was still convalescing on the Isle of Wight when the Armistice with Germany was declared almost 11 months later, in November 1918.
When he was fit enough, Harry returned to work as a plumber and married his sweetheart, Ada, in September 1919, the couple having two sons together. When the Second World War broke out in 1939, he was a year above conscription age, but still did his bit, serving as a part-time fireman in Bath and dealing with the aftermath of air raids by the German Luftwaffe.
Throughout his life, Harry refused to talk about his war experiences until, aged 100, he was approached by the BBC in 1998 and asked to take part in a documentary. Realising he was now part of a fast-dwindling group of First World War veterans, he agreed to take part, largely to express his views on the futility of war. In another documentary, made in 2003, he reflected on his lost friends and said: "If any man tells you he went over the top and he wasn't scared, he's a damn liar."
Harry recounted another incident in which he managed to wound a German soldier charging his machine gun position instead of killing him: "I had about five seconds to make the decision," he said. "I brought him down, but I didn't kill him… any one of them could have been me. Millions of men came to fight in this war and I find it incredible that I am the only one left."
In November 2004, at the age of 106, Harry met Charles Kuentz, a 107-year-old veteran who fought on the German side at Passchendaele. The meeting was filmed for a BBC programme called "The Last Tommy", telling the stories of several of Britain's surviving veterans.
Three years later, Harry told his own story when his bestselling autobiography, "The Last Fighting Tommy", was published. Once again, he took the opportunity to denounce armed conflict as a means of resolving political differences, and the terrible toll it took on those who did the fighting.
In one emotional passage he wrote: "We came across a lad from A company. He was ripped open from his shoulder to his waist by shrapnel and lying in a pool of blood. When we got to him, he said: 'Shoot me'. He was beyond human help and, before we could draw a revolver, he was dead. And the final word he uttered was 'Mother'. I remember that lad in particular. It's an image that has haunted me all my life, seared into my mind."
Proceeds from the book were used to fund an inshore lifeboat for the RNLI, helping save lives, and in his later years Harry was also active in the annual Royal British Legion Poppy Appeal.
At Harry's funeral, his coffin was accompanied by two private soldiers from each of the armies of Britain, Belgium, France and Germany, but no guns were allowed at his express instruction. The bells of Wells Cathedral were rung 111 times, once for each year of his life, and thousands of people turned out to pay their respects.
The then Poet Laureate, Carol Ann Duffy, wrote a poem commemorating Harry and fellow First World War veteran Henry Allingham, who served in the Royal Naval Air Service and died a week before Harry, aged 113. Former Poet Laureate Andrew Motion also wrote a poem commemorating Harry's death, and the popular band Radiohead released a song in his memory and named after him. In 2015, the Great Western Railway named a locomotive 'Harry Patch' in readiness for the forthcoming armistice day.