At Acorn we understand that even a standard household staircase can become a daunting prospect as you get older or your mobility is reduced. Thankfully, an Acorn Stairlift can help you conquer the stairs with ease and give you back the full use of your home.
But around the world there are 'staircases' that even the fittest and most agile people only tackle with extreme caution. For a bit of light relief, let's take a look, in no particular order, at 10 of the world's longest, steepest, most bizarre and head-spinningly scariest staircases: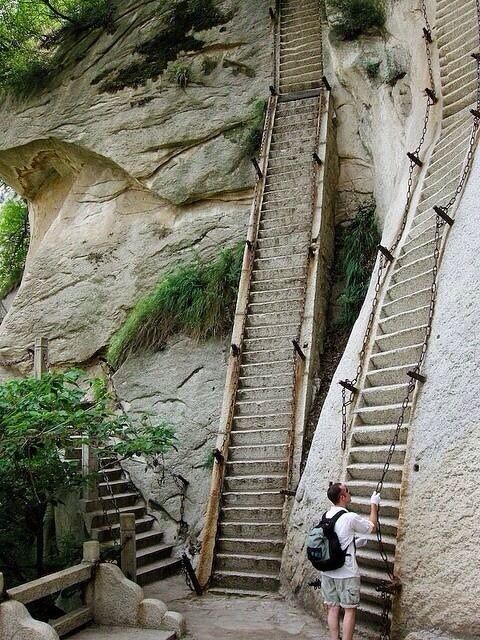 Mount Huashan, China. Forming part of one of the most dangerous hiking trails in the world, these terrifying stone stairs are little more than a ladder carved into the side of a mountain, with rusty chain handrails for some extra reassurance! In some places almost vertical, these stairs are more like systematic rock climbing.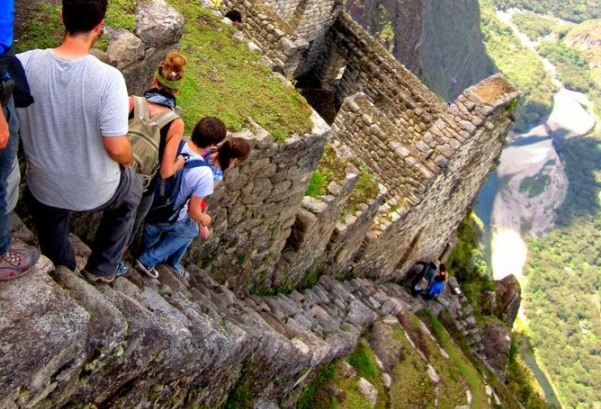 Mach Picchu, Peru. Known as 'The Staircase of Death', there is a subtle clue in the name about the likely consequences of not staying focused on these stairs. Built by the Incans, they lead to the Moon Temple at the historical site. Climbing around 600 feet of steep mountainside, there is no handrail and a half-mile drop to one side.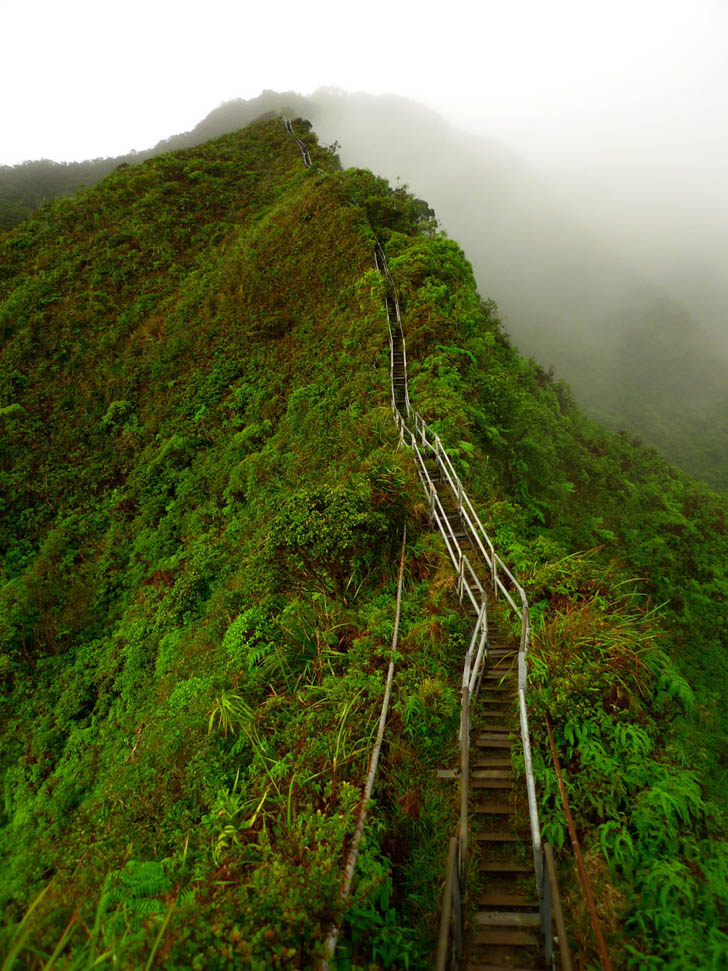 The Haiku Stairs, Hawaii. This relatively modern staircase, once part of a top secret naval facility, is found on the Hawaiian island of Oahu. A total of 3,922 steps span the narrow ridge of the Ko'olau mountain range, ranging from steep to almost vertical. Also known as the Stairway to Heaven, they remain closed to the public for most of the time, with a guard posted at the bottom to deter thrillseekers.
Congress Hall, Biel, Switzerland. From the breathtaking to the frankly bizarre, this flight of just 18 stairs wouldn't be too daunting, if it wasn't built on the outside of a tower block, several storeys up. Thankfully, while the doors at the top and bottom do lead to the inside of the building, they are kept securely locked and the staircase is not in use. Instead it was built as an intriguing art installation.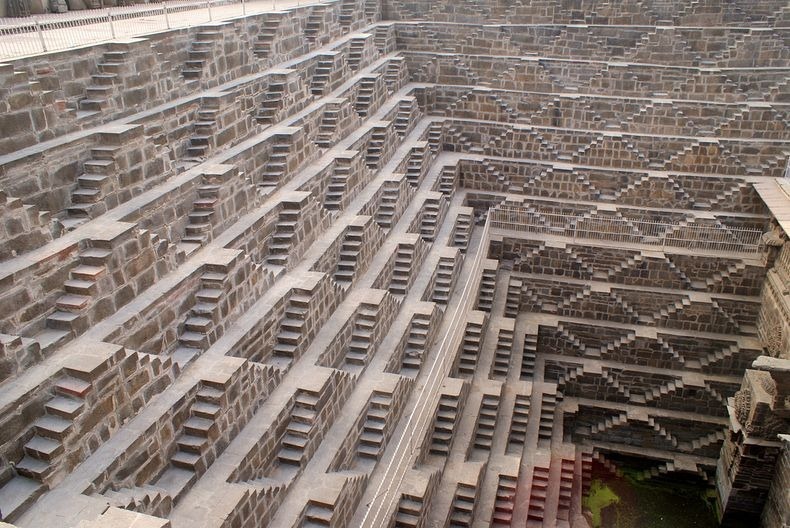 Chand Baori, Jaipur, India. Built between 800 and 900AD, these stairs are actually the world's biggest 'step well', leading down 13 storeys to a water source. Incredibly well built, the steps are of a uniform size and very solid, but with no handrail you would still need to concentrate, especially carrying a heavy container of water.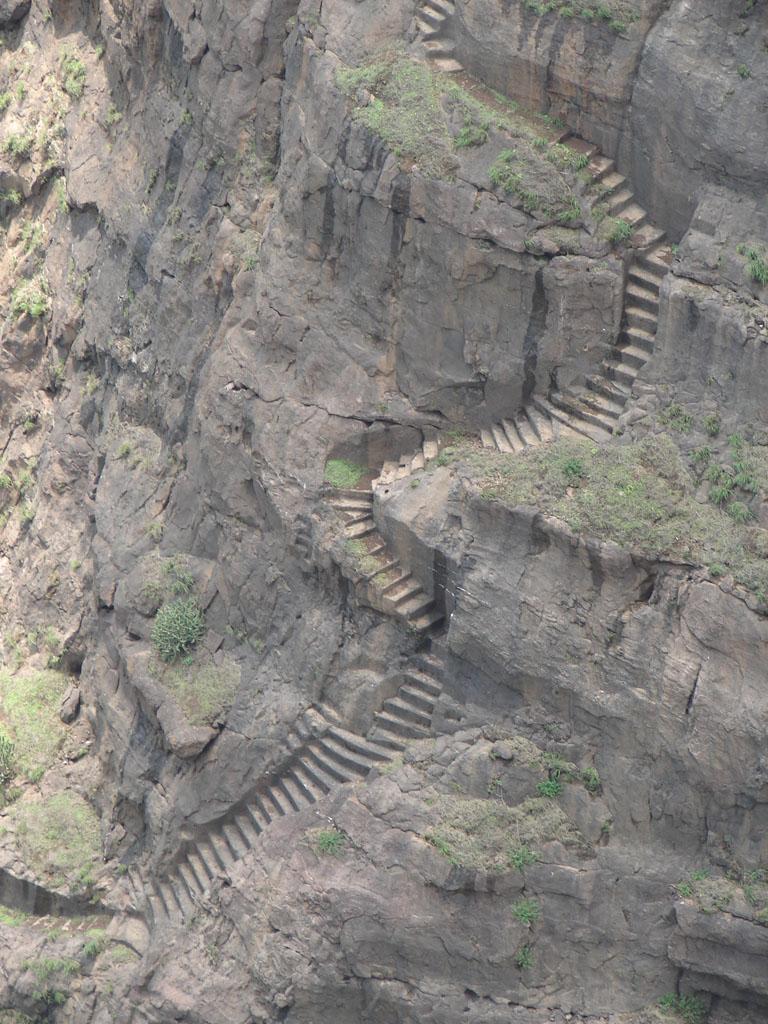 Kalavantin Durg, India. Staying in India, these steep and winding rock-cut steps lead to an unassailable fortress at the top of a 2,300-foot high rock pinnacle. Popular with trekkers, there are several sections with a long drop to the side. The official advice is not to go in the monsoon season, as the steps are slippery when wet and 'can become dangerous'!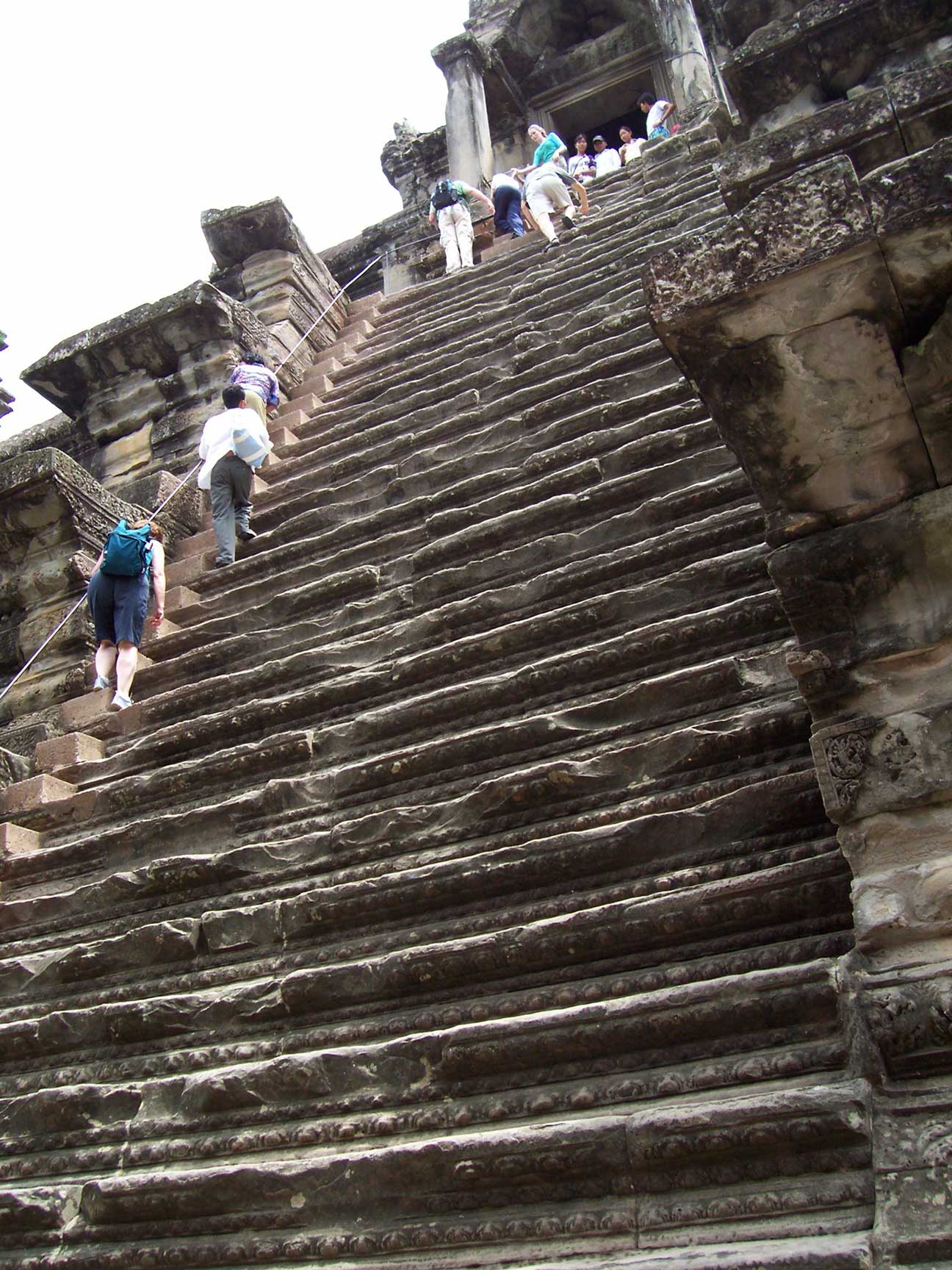 Angor Wat, Cambodia. Officially the largest religious monument in the world, Angor Wat is a temple complex in Cambodia built for Hindus in the 12th century but later transformed into a Buddhist shrine. It has several towering stone pinnacles which can only be accessed by climbing near-vertical stone staircases. Most visitors go up using hands as well as feet, and return with equal caution.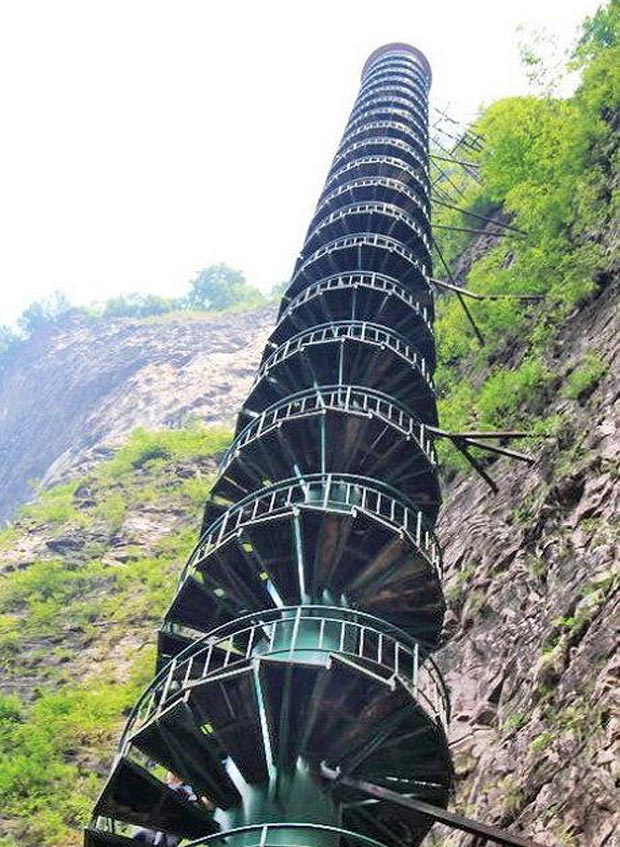 Spiral staircase at Taihang Mountain, China. Spiral staircases can often be a dizzying experience, but none more so than this 300-foot giant attached to the side of a Chinese mountain. Designed in 1932 and said to creak quite alarmingly when the wind blows, the staircase was built purely as a tourist attraction. However, visitors have to sign a waiver stating that they are under 60 and in good health before being allowed to climb them.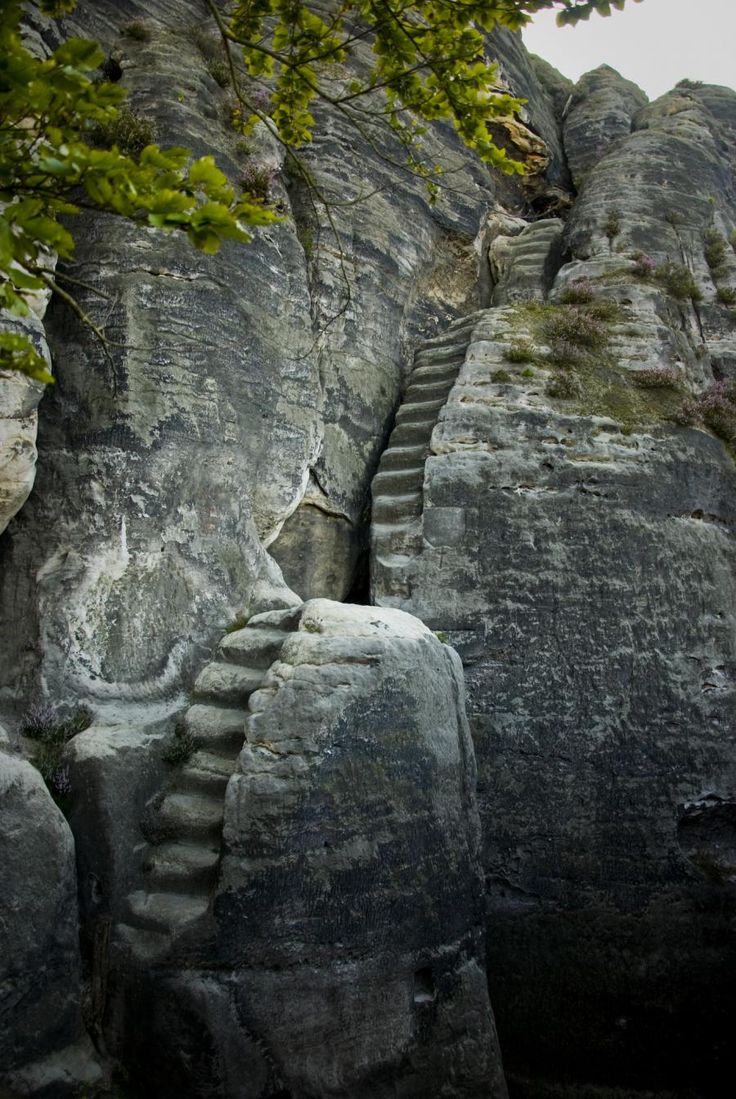 Elbe Sandstone Mountains, Germany. These stairs were carved into the Elbe Sandstone Mountains in Germany sometime in the 13th century. There are almost 500 steps, but that's still not enough, with some alarming gaps and leaps along the way. To add to the danger, they have been eroded by wind, water and the constant tread of feet over the years. Despite that, they remain in daily use by locals and tourists alike.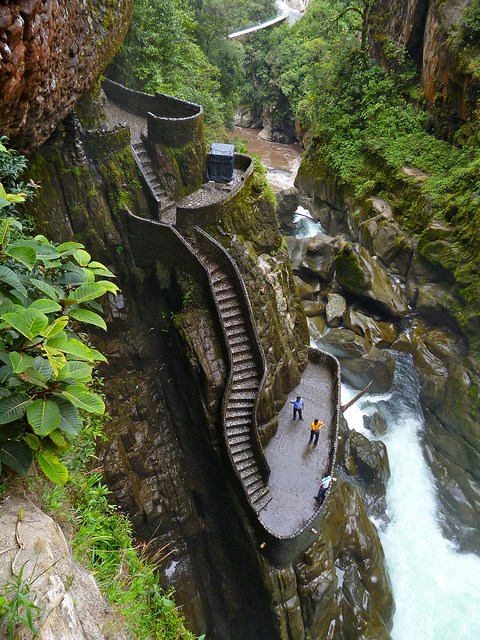 Pailon del Diablo, Ecuador. Translated as 'The Devil's Cauldron', this is a large and impressive waterfall on the Pastaza River. It is a popular tourist attraction which visitors can view for free from a suspension bridge. Or, for a small fee, they can take their lives in their hands and descend stone steps to reach a viewing platform nearer the thunderous base of the waterfall. Not surprisingly, the steps are permanently wet and slippery.