There are many reasons why investing in a home medical alarm system makes great sense in your later years. Also known as 'Personal Emergency Response Systems', they are available in various types to suit most budgets, but all allow you to alert emergency responders or loved ones quickly and easily in a crisis. Here's our Top Ten list of the benefits they deliver: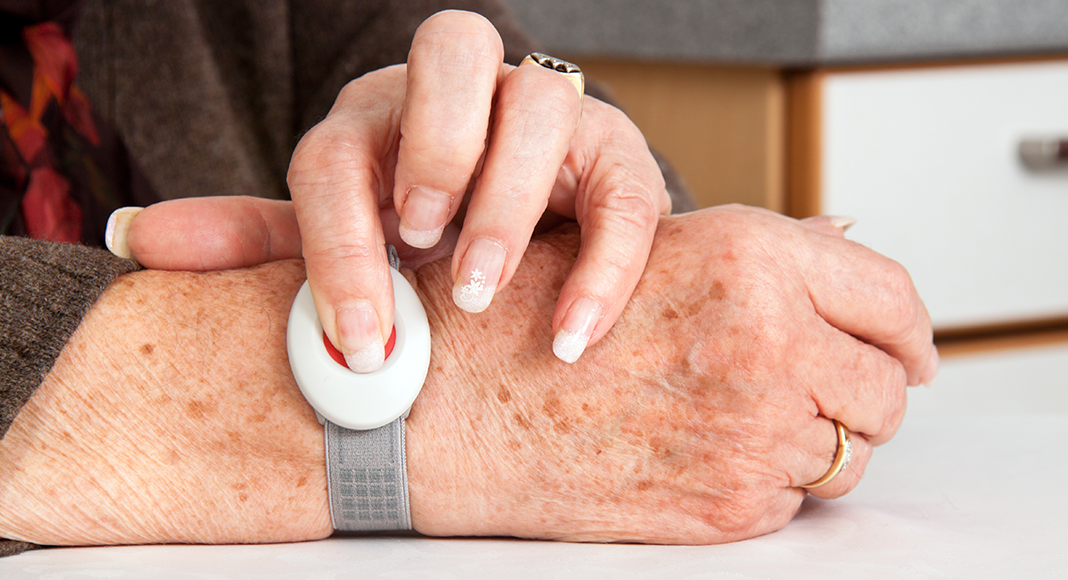 Peace of mind for you. Why worry about what might happen if you have a medical emergency, when a medical alarm can take that worry away? If you have a medical condition which leaves you vulnerable, it's reassuring to know you can summon help at the push of a button. A medical alarm is one of those things you buy hoping you'll never need it, but isn't it good to know it's there if you do?
Peace of mind for others. That reassurance isn't confined to you ­– it reaches out to your family and friends too. They can go about their daily lives safe in the knowledge that if you need help, you can just push a button to call for it. Your medical alarm relieves them of the need to routinely check up on you and your wellbeing. They'll still do it, but they won't worry about having to do it all the time.
You're never alone with a medical alarm. If you live alone, there's no-one to call out to when you need help – unless you have a medical alarm. It means that help is always close at hand, even if there's no-one else in the house. Remember, you can be alone in the middle of a bustling city if you call out in your home and no-one's there to hear you.
Continued independence. There may come a time when you need the extra daily support of living in a nursing home or sheltered accommodation, but what if you're not ready for that yet? A medical alarm lets you continue living independently in your own home, with the safety net of knowing help is at hand should you need it. For those who value their independence, a medical alarm is an investment in holding on to it.
Simplicity itself. You might ask: "Why do I need a medical alarm if I carry a mobile phone?" It's a valid question, and a mobile phone is great for when you're out and about, but do you always carry it around the house? More likely you leave it on a table or in your bag or coat pocket, whereas a medical alarm is a small device worn on a neck pendant, around your wrist, or clipped to a belt wherever you go. Will you be able to operate your phone in an emergency? Will you remember the right numbers? With a pre-programmed medical alert all you need to do is push one button.
Carry on with confidence. Some people subconsciously restrict their daily activity through concern for their own safety. For example, you might give up on the gardening because it's safer to stay indoors, close to the phone. Most medical alarms operate over a considerable distance between your wearable device and the base unit, which is plugged into your home's power supply and phone line. You can be confident the system will still work if you're out in the garden or garage, or up in the attic. Check the distance for the system you're buying, but a 150-metre range is commonplace.
No power, no worries. One time you might need help is in a power cut, especially if it leaves you alone in the dark, but doesn't a medical alarm system need to plugged into a power socket too? The answer is yes, it does, but most also have a battery-powered backup system which means they will still work in a power cut. Look for this feature when buying a medical alarm system.
Out for the count, in need of help. What if you're prone to feinting or suffer from blackouts, or what if you fall and knock yourself unconscious? No matter how simple it is to summon help with the push of a medical alarm button, you can't do that if you're out for the count. That's why some systems are equipped with (or linked to) fall sensors which will automatically trigger an alert if you fall, without you needing to do anything. A recorded message will play to get help speeding on its way.
Professional 27/7 monitoring. Not everyone has a network of family, friends or neighbours to call on in a crisis at any time of day or night. That won't be a problem if you choose a monitored medical alarm system, as it utilises a permanently-staffed monitoring base where highly trained operators will take your call and despatch whatever help you need. Monitored systems cost more and have an ongoing cost element, but deliver the extra reassurance of professional help whenever you need it.
Slippery when wet. Unfortunately, a fairly high proportion of slips and falls in the home happen in the bathroom, due to a combination of smooth, hard surfaces made slippery by water or soap, difficulties getting in or out of a bathtub or shower, and sometimes heat and steam. Most medical alarms are designed to be water resistant, so you could still wear it in the shower. It wouldn't be wise to dunk it in the tub, but you should keep it close to hand when you're in there. Some systems allow you to install ancillary buttons in key locations, such as the bathroom.