Hundreds of lives have been saved through new technology designed to spot sepsis early.
Sepsis – also known as blood poisoning – is a life-threatening reaction to an infection. It happens when your immune system overreacts to an infection and starts to damage your body's own tissues and organs. If spotted and treated early, patients can make a full recovery, but the longer that sepsis goes undiagnosed and untreated, the worse the potential outcome, including life-changing amputations and death.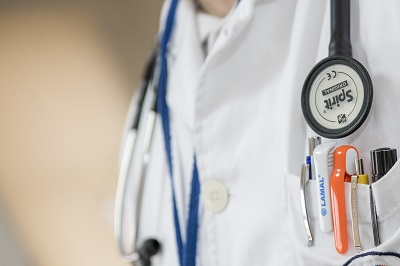 In a big national push to tackle the condition, the NHS is making better use of digital technology within hospitals, with an ambition to identify and begin treating sepsis within one hour. The new 'alert and action' technology uses algorithms to read patients' vital signs and alert medics to worsening conditions that are a warning sign of sepsis.
Three leading hospitals have pioneered the technology to identify sepsis and tell doctors when patients with the serious condition are getting worse, ahead of the measures being rolled out across England as part of the NHS Long Term Plan. NHS leaders in Cambridge, Liverpool and Berkshire are now helping the rest of the health service to adopt tools to spot the serious condition, which claims 37,000 lives a year and is notoriously difficult to identify.
Alongside the introduction of new technology, this year the NHS made it mandatory for all hospitals in England to implement national sepsis guidance, including that hospital staff must alert senior doctors if patients with suspected sepsis do not respond to treatment within an hour.
Celia Ingham Clark, medical director for clinical effectiveness at NHS England, said: "Sepsis is an extremely serious condition, but we have made huge improvements in spotting and treating it quickly, with more than nine in 10 people getting the checks they need.
"Now, with the help of innovative digital tools, the NHS is saving more lives by getting even better at identifying and treating sepsis. The systems at Liverpool, Cambridge and Berkshire are life-saving and as more hospitals adopt digital tools, thousands more families will be spared the harm and heartbreak of sepsis."
An increased awareness of sepsis and just how quickly it can become life-threatening has seen screening rates for the condition in NHS emergency departments rise from 78% in 2015 to 91% in 2018.
Dr Ron Daniels, chief executive of the UK Sepsis Trust, said: "Any kind of technology which assists clinicians in making prompt decisions when the warning signs of sepsis are detected should be embraced; with every hour that passes before the right antibiotics are administered, the risk of death increases.
"The UK Sepsis Trust welcome these initiatives, especially at such a time when the national spotlight is on the swift diagnosis and treatment of sepsis. These innovations involve technology that uses existing recognition strategies for sepsis. In the coming years, however, we expect that our improved understanding of the condition, combined with the embracing of evermore advancing technology, will ensure we deliver the very best care to the patients who need it most urgently."
If you think someone you care for has symptoms of sepsis, call 999 or take them to your nearest A&E immediately. Symptoms for an adult include:
Acting confused, having slurred speech or not making sense
Blue, pale or blotchy skin, lips and tongue
A rash that does not fade when you roll a glass over it, the same as meningitis
Difficulty breathing, breathlessness or rapid, shallow breathing.
For more tips on spotting sepsis, including other symptoms in babies and children, click here. Not all the symptoms might be present, but if you have the slightest suspicion of sepsis, don't delay. Seek medical help immediately.